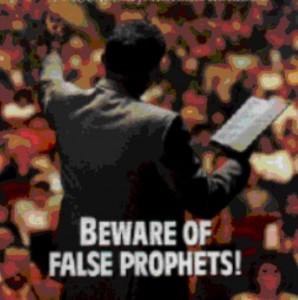 Photo: www.projectpanafrica.org
An elderly woman alleged to be part of a cartel of con preachers was this week dramatically unmasked by a supposed victim at Kencom bus stop.
Christine Wabwoba, who claimed she had been conned of Sh50,000 by the woman on April 20, caused a scene at the busy bus stop when she started shouting at the elderly woman before police on patrol arrived and arrested the suspect.
According to Christine, the elderly woman, who identified herself as Salome, alongside three other women, stopped her in the city centre and convinced her that they were preachers who could solve all her problems through prayers.
They convinced her to withdraw Sh50,000 from KCB, Moi Avenue promising her that they will pray for miracles.
"The first woman introduced herself as a preacher who God had sent to talk to me. As I was listening to her, another woman joined us and pretended she was just passing by, but had stopped after recognising the miracle preacher. She claimed to be thankful to the preacher for healing her," said Christine.
A third woman also joined them with kind words for the supposed preacher. Christine was eventually convinced to withdraw Sh50,000 from her bank.
The money would then be given to the preacher to be prayed for at a spot next to the bank and then given back to Christine.
"They told me that after they prayed for my money all my problems—ranging from land issues to sick family members—would be solved. And after all, I would still have all my money back as the preacher did not want even a single cent from me," she said.
As she closed her eyes for prayers, with the money firmly in the preacher's hand, the three women disappeared.
Christine reported the matter to Central Police Station. But as the police continued with their investigations, she spotted the alleged con preacher a few weeks later.
The suspect was booked at the police station but was released after people claiming to be her relatives repaid the Sh50,000. Christine consequently agreed to withdraw the complaint.
Cases of con artists luring Nairobians are on the increase and the police have advised caution.
"I would like to advice members of the public not to fall prey to con artistes, who claim they can pray to double money. If you want prayers, go to a church or a mosque," said Central police boss Patrick Oduma.
A source at the station said cases similar to Christine's are reported almost daily, with people losing between Sh20,000 to Sh30,000. Most of the victims point to a group of elderly conwomen.
They operate on Tom Mboya Street near the National Archives, and around Gill House, the area around the August 7 Bomb Blast Memorial and on River Road. The officer said they have not been able to pursue the cases because victims withdraw the cases after receiving refunds from the con preachers.
Related Topics