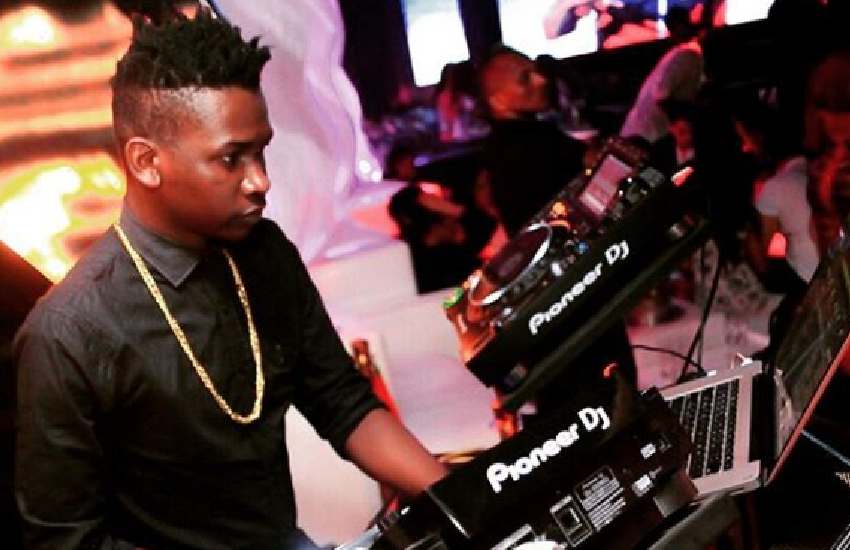 After disc jockey Felix Orinda better known as DJ Evolve painfully spoke of his condition on Monday, June 29, 2020, Kenyans have since come out in large numbers to demand justice for the entertainer.
Taking to social media, riled up netizens including a number of celebrities called for action against Embakasi East MP Babu Owino who shot the DJ at close range on January 17 at B-Club, Nairobi.
When news of DJ Evolves shooting incident first broke on social media, Kenyan singer Wangeci had strong words for the first-time MP for maiming the young, ambitious DJ.
When DJ Evolve's case was revived, the singer upheld her previous sentiments toward Babu Owino as she continued to push for justice.
Read Also: DJ Evolve's mother broken, wants justice for bedridden son
Backing Wangeci up was popular rapper King Kaka who tweeted, "Justice for DJ Evolve."
Petitions have since been drafted for the DJ and seen thousands of individuals sign up with social media influencers such as singer Patricia Kihoro on the forefront of the campaign.
"Court of Justice of Kenya: Justice for Felix Orinda/ Dj Evolve - sign the petition," wrote Kihoro.
Another celebrity displeased by the handling of DJ Evolve's case was gospel singer Kambua who used her platform to push relevant authorities to take action.
 "Pure wickedness. Time's up," she wrote.
Case pushed
Despite their efforts, on June 30, 2020, the Office of the Director of Public Prosecutions (ODPP) explained that the DJ Evolves case might have to be pushed forward.
"Prosecution of Embakasi MP Paul Ongili Babu Owino over the attempted murder of DJ Evolve has been slowed down by the inability of the victim to record a statement following the shooting which affected his speech.
"According to the IO report, the victim is paralysed and has a speech impediment making it very challenging to record his statement," read the ODPP's statement in part.
Former Minister of Justice, Martha Karua, however, suggested that DJ Evolve be assisted to make the statement so as to speed up his case.
"Time to speed up #DJEvolveSpeaks can be assisted to record his statement now," she said.  
"He can speak now. Enough to give a statement. Please do right by him," pleaded Kambua.
Read Also:Inside story on dawn shooting of Dj Evolve
Although struggling to speak, DJ Evolve says he is doing much better compared to when the incident happened.
"Okay, generally I'm better as opposed to when it first happened. I was really traumatized at the beginning but I learnt to live with it.  At least nowadays I can be able to sleep, but before I couldn't sleep at all. I kept having flashbacks of what happened that day. I needed medication to put me to sleep.
Babu Owino has since demanded an apology from NTV for airing the story.