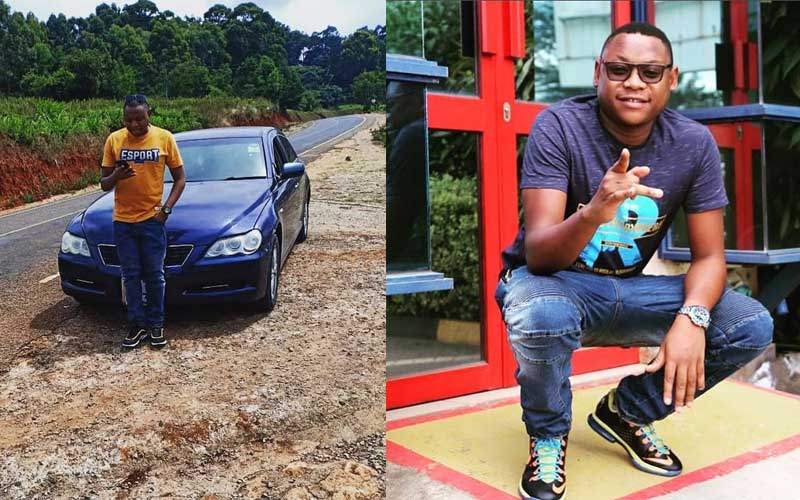 Radio Maisha's 'Konnect' show co-host Clemmo alias Mr Overdose has expressed gratitude after his family survived a road accident along Mombasa Road, Nairobi. According to the father of two, the June 28 accident happened at around 11 am just past City Cabanas.
"I was coming from Imara Daima to pick my brother-in-law and his wife when the accident happened. My wife and children were also in the car during the accident," said Clemmo who hosts 'Maisha Countdown' on Saturdays from 11 am-3 pm.
Minor injuries
Luckily, they only sustained minor injuries in the accident that left the Toyota Mark X wrecked.
"My wife was injured the most and was admitted to hospital but she's already been discharged. I'm thankful to God that we're all fine. I'm currently resting at home," he told Standard Entertainment on phone.
READ ALSO: Radio Maisha 'Konnect' presenter Clemmo loses son
Photos he shared on social media on June 30 showed that the car's bumper was badly damaged with an axle being ripped off by the force of the impact. He told Standard Entertainment it took him days to share news of the accident as it had left him shaken.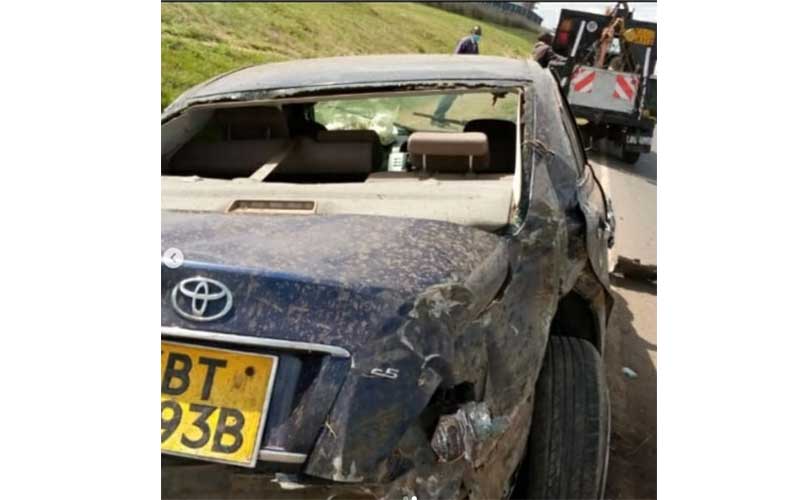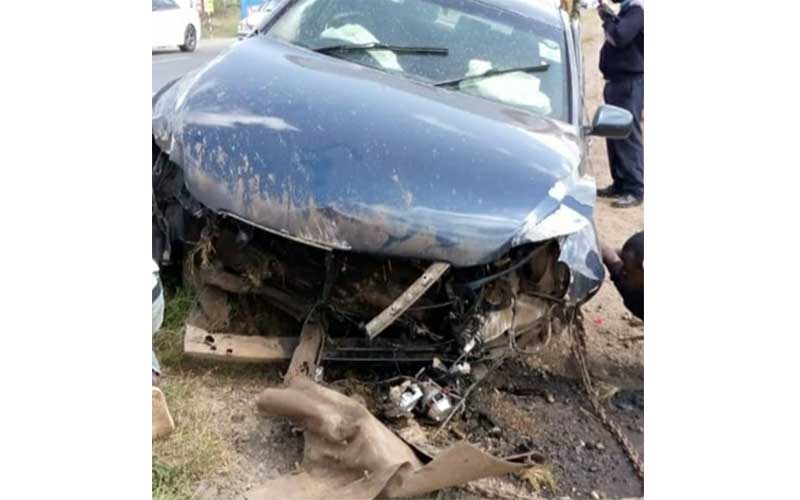 "Came out of this alive with my family! God is good all the time. Asante Mungu kwa fursa nyingine yakua hai na familia yangu,"he captioned the photos, prompting fans to throng the comments section:
"Wah! Acha Mungu aitwe Mungu. Happy you're safe," wrote Diana Lola while Wayne Pembe Junior added "You still have a purpose…Thank him."
Kekek Ezekiel wrote "You are highly favoured Clemmo.
READ ALSO: Collo lists masturbation as one of his greatest regrets in Clemmo interview
With Clemmo is away, his 'Konnect' co-host Mwende Macharia will be holding it down in studio from 12 pm - 3 pm, Monday to Friday.