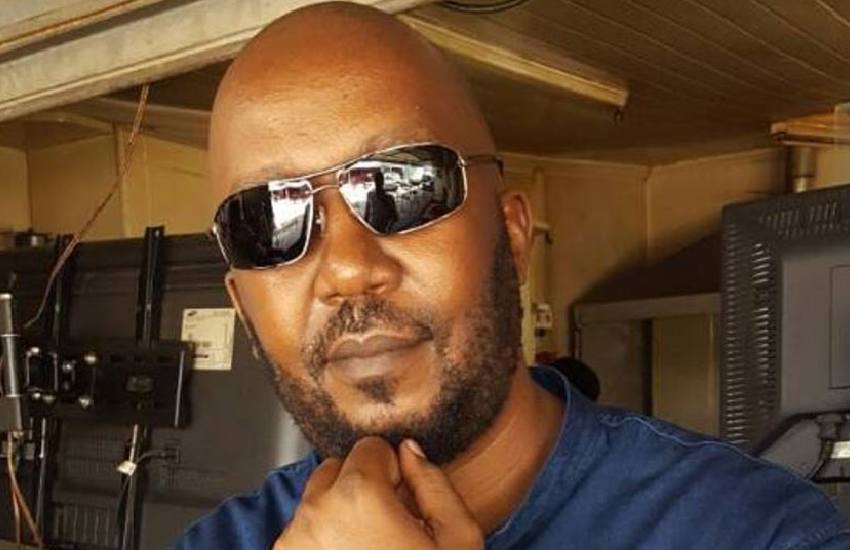 Andrew Kibe's fans were on June 30 left heartbroken after the popular media personality announced his exit from Kiss 100.
Taking to Twitter to share the news of his departure, Kibe bid his fans and renowned fellow co-host Kamene Goro goodbye.
"It's been real watu nguyas. I will miss all your nonsense in the morning especially @KameneGoro," wrote Andrew.
First to react to the sad news were #kamenegoroandkibe fans who swarmed Kibe's comment section to express their disappointment and wish him well in his future endeavours.
Victor Namunyu wrote, "It is well @kibeandy. Your future is very, very bright. Ensure you buy miwani because your future is very bright."
"How now! @Kiss100kenya? We are always up early for Kibe and Kamene..... We followed them from NRG and separating the two of them it just isn't fair..... No one can fit in Kibe's boots in dealing with Kamene...... You are killing our Show," added another user by the name @Bigg Jimm.
Read Also: When my sister died, we were not in good terms - Andrew Kibe
While a section of social media users suggested that the controversial personality should start his own radio show.
"You just need to have your own radio. There's a niche for your content that Kenya didn't have," said @AlexNgibuini
"Kamene and kibe were a duo am wondering how Kamene is doing without Kibe. There is no morning kiss without #kamenegoroandkibe," added @Shady.
Distraught by the news, Kamene, on her part, posted a heartfelt message bidding her radio colleague and friend goodbye. 
"Even if you had a twin I would still choose you......." she wrote.
Kibe's exit from the station is, according to some, reportedly geared towards the entry of comedian Jalang'o who is expected to make a comeback after quitting Milele FM.
"@JalangoMwenyewe how do you feel being the genesis of someone losing a job at such a time when everyone is really trying hard to make ends meet man, if what going around is true, @kibeandy courage brother God is in control," noted @Dennis Mwangi.
"I wonder what Jalas and Kamene will discuss. Nothing personal against Jalas I like his comedy but I feel like there will be a mismatch with Kamene. But hey what do I know about media? Zero," said @Esquire Samora.
Responding to the claims, however, Jalang'o denied taking the position explaining that Kibe is a 'nice guy and was shocked when he woke up to his name trending' on social media.
"I know Andrew Kibe, he is a nice guy and he is my friend. I was shocked when I heard people saying I was supposed to replace him. I was asleep when all this happened because as you know, I am jobless. When I woke up I found my name trending," he said.
Read Also: Andrew Kibe takes swipe at Diamond, offers Tanasha Donna advice
Not too long ago, the comedian revealed that he would be joining Radio Africa but added that he was not sure which radio he would be assigned to.
"But I had an amazing meeting with my friend and boss, the first person who ever gave me the first radio contract, Mr Patrick Quarcoo, and we had a long discussion.
"I think I might end up back to where it all began, Radio Africa. Which radio, I still don't know," he said.