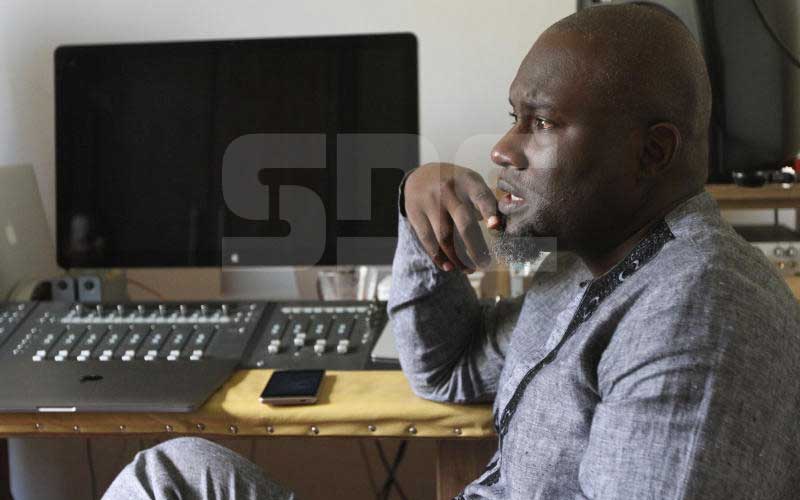 Before tying the knot with his late wife Regina Katar, popular Kenyan music producer Tedd Josiah was previously married with children. Speaking in a candid interview with Grace Msalame, Tedd revealed the reason why he walked out of his first marriage.
According to Tedd, marriage for him was just a phase in life he needed to go through but was not particularly ready.
"I had been married before and I had a two-year-old girl at the time I left the country and we were just beginning to bond and people thought it was exile. Yes, it was partially exile because I had been threatened but I also needed to go and grow in a space where I wasn't ready to be a family man. I was breaking people more than I was building them and everything that I had built was false," he said.
READ ALSO: Lonely widowers- Tedd Josiah's life without loving wife
He concentrated on providing a livelihood for his young family, not realizing he was growing distant and causing his ex-wife heartache.
"You know how you are told you grow up and must get married, and these are the boxes you have to tick and you must do x, y and z. You must live in a certain way. I was just ticking boxes and then I realized I don't even love this person and I'm actually on a daily basis breaking her and she is breaking me," he said.
He then relocated to the UK hoping to start a new life but was constantly haunted by the idea of not being with his kids.
"I was in the UK starting my life again, learning again and anytime I would see a man with a child, I would start crying instantly and the tears would just roll down my face continually."
READ ALSO: Why I won't marry soon- Widowed music producer Tedd Josiah
The Joka Jok luxury handbag founder revealed that he has now formed a bond with his children and they spend time together but chooses to keep them off social media for the sake of their privacy.
"I realized I wanted to a second chance at this, I wanted to get it right. Now we have a bond with my kids, all three of them, I love them to bits. They spend a lot of time with me at home but because they are in their teens, I isolate them from social media because it can get abet rough because of their schools and everything."
Tedd's second wife Regina passed on in 2017 after experiencing birth-related complications, three months after welcoming their daughter.