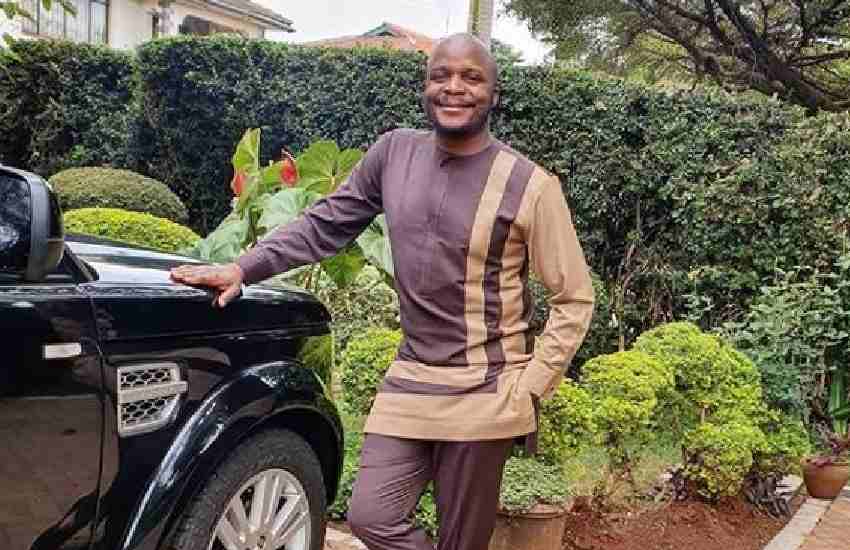 Barely a week after celebrated comedian Felix Odiwuor alias Jalang'o resigned as a radio presenter from Milele FM, is reportedly gearing up to launch his own TV station.
The personality who turned to online content creation after the exit and has since grown his YouTube channel to over 100,000 subscribers on June 27 took to social media in search of a graphic designer.
Promising a cash prize of Sh10, 000 for the best piece, the comic called on the creatives to design a logo for the station dubbed Jalang'o TV.
"Do you think you can make a better Jalang'o TV logo? 10k for the best logo! Tag all your graphic designers!!! Competition ends at 6pm kesho, tag me," he wrote.
In 2019, he launched his own music record label, Heavy J Music, after uproar over Kenyan musicians not getting enough airplay.
Read Also: Comedian Jalango's unique wish as he turns 32
According to Jalang'o he was inclined to start the record label to provide a platform for upcoming Kenyan artists to showcase their music.
"Kenya Music is going through a very interesting time, a time of growth and a time of prosperity, this is the time to give the artist what they deserve! From the time I started working with Masauti, I learnt that there are many artists out there who are talented but just lack support, they need a bigger voice to showcase what they have," he wrote.
Exit from Milele FM
Taking to social media in a heartfelt post, Jalang'o shared that it was tough walking away from the radio station after he was let go by the management.
"Today has been a very amazing day and a sad day with everyone at my work Place at Mediamax. Covid hit hard and everyone has to have their belts tight and unfortunately, Mediamax has been hit too...
"I was not at work today because we had not agreed on a lot of things and terms and even as we speak my HR had me on hold still discussing terms of employment...Unfortunately, we dint agree. So just like today, I won't be at work tomorrow or any other day," he posted.
Read Also: Comedian Jalang'o - The reason why many Kenyans stay poor
In an interview on Bonga na Jalas, Jalang'o revealed that his best friend and former co-host at the station, Alex Mwakideu, struggled to belief that he had been sacked.
"Alex Mwakideu, my friend and my brother did not know that I was not going to come to work. When we did not agree on a lot of things and my HR told me we seem to have hit a rock, you will not come to work tomorrow.
"I tried calling Mwakideu he had already slept. He wakes up in the morning thinking that I will be going to work, at six he calls and says bro you're late where are you? I told him I'm not coming, I've been fired.
"Mwakideu sank low and told me, bro, you are lying and told him it's the truth, the redundancy affected me and I will not be coming to work. Mwakideu told me that it was the longest four hours of his life because he had to do the show alone," he narrated.
Related Topics