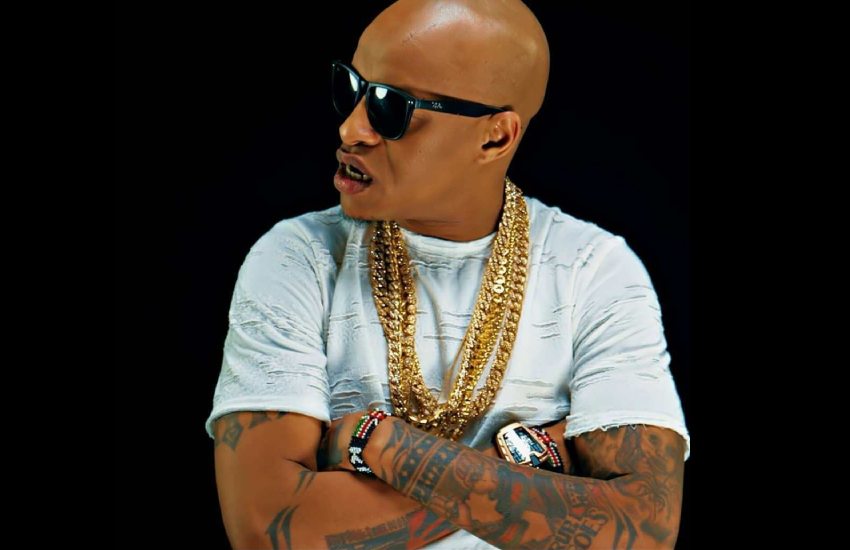 Legendary Kenyan rapper Jackson Ngechu aka CMB Prezzo is lucky to be alive. This is after being shot in the head at close range during a carjacking incident.
Narrating events that led up to the shooting that occurred years ago, Prezzo explained to CTA that he was accosted after dropping Mother's Day's gifts at his family home.
It would have been worse had his mother, Dina Bhoke Makini, not called him back to the house for a word of prayer as he hurriedly left to meet up with friends.
The Let's Get Down hitmaker said he half-heartedly walked back on Dina's insistence.
"To be totally honest in my heart I was like, tafash maze I was like, 'Mother, nini tena?'. Because I really wanted to catch up with the boys you know.
"So I went back and I was like yes mommy, and she says, tumesahau kuomba. Truth be told in my heart I was like here we go again."
Read Also: How rapper Prezzo caused gun drama at KTN before disastrous TV interview
After the prayer, Prezzo drove off but was, unfortunately, carjacked five minutes away from his mother's house.
According to the rapper, the thugs hit his car from behind prompting him to stop. When he alighted to check the damage, he was pistol-whipped and bungled with a friend into the backseat.
"I came out fuming, the driver pulled out and he said 'sorry'. Kumbe, they were thugs. Kidogo kidogo, four guys come out with straps and tied us to the back of our car."
They roughed him up and robbed him of valuables, that he said was worth over Sh3.5 million.
"They beat me up with the gun as I was shielding my guy who was like my younger brother. That time I was in Cobra Squad and the thugs mocked me for that," he continued.
In an attempt to buy their freedom, Prezzo said he gave the thugs an estimated cost of his jewellery and tried to free himself. Annoyed, one of the assailants pointed a gun at his head and fired it at close range.
"They shot me and my scalp was open and that is when the ring leader realized that they had done a mistake. Blood was getting into my eyes and I was asking God to let me live for my daughter and my mum.
"I was also having trouble seeing as blood was getting to my eyes. On realizing they had messed up, the ring leader told me, 'Prezzo, unaona ile taa pale tutawacha gari yako hapo and usijaribu kutufuata, utajua hujui. I just wanted to get to a hospital," narrated the Ma Fans star.
Read Also: Mum is my greatest source of inspiration - Prezzo
Luckily, he got to the hospital in time to be attended to.