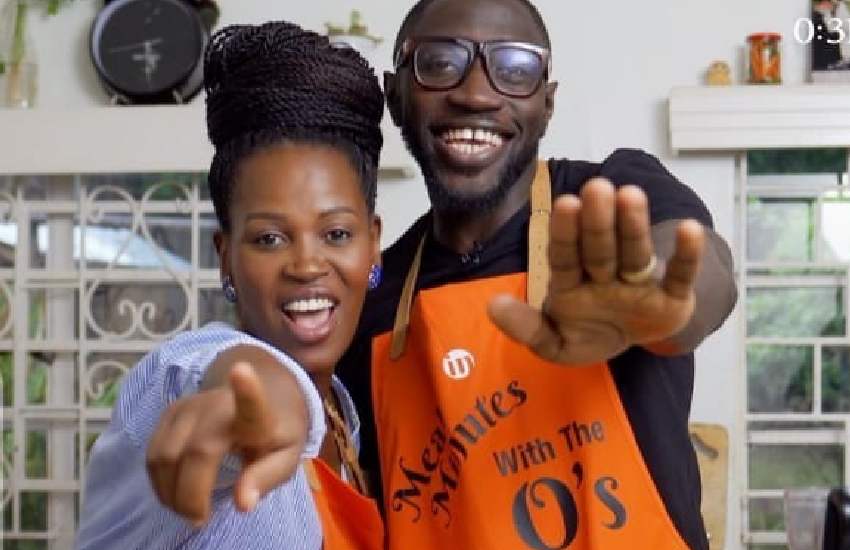 Sauti Sol's multi-talented guitarist Polycarp 'Fany Fingers' Otieno and his wife Lady Mandy are set to grace your kitchens courtesy of their new cooking show dubbed Meals in Minutes with the O's.
Making the announcement via his Instagram account, Fancy Fingers explained that the show has been a long time coming.
Read Also: Sauti Sol's Polycarp Otieno marries long-term girlfriend
Fancy Fingers stated that Meals in Minutes with the O's is a platform for them to showcase 'unconventional ways of cooking'.
"We are excited to announce our cooking show dubbed 'Meals in Minutes with The O's!'. It's been a long time coming and we have always wanted to share our unconventional ways of cooking that will literally spice up your life," he wrote.
He noted that the show is meant to let their audience in on how to explore tastier, healthier and cheaper alternatives.
"When lockdown started many of us got more interest in cooking at home more. It's way healthier and most times cheaper than eating out every day. And we thought why not let you into our kitchen and explore all kinds of different plant-based foods," he added.
Read Also: Sauti Sol's Polycarp Otieno shares first photos of his private wedding
The artist went on to reiterate that it is geared towards everyone and is scheduled to debut on their YouTube channel on Saturday, June 27, 2020.
"This show will appeal to meat-eaters who want to try different kinds of foods that are not necessarily meat and for vegans who want to try new ways of making their foods. It's for everyone! First episode out this Saturday. Subscribe to our channel The O's on YouTube for this and much more about us and our family(little one coming soon!"