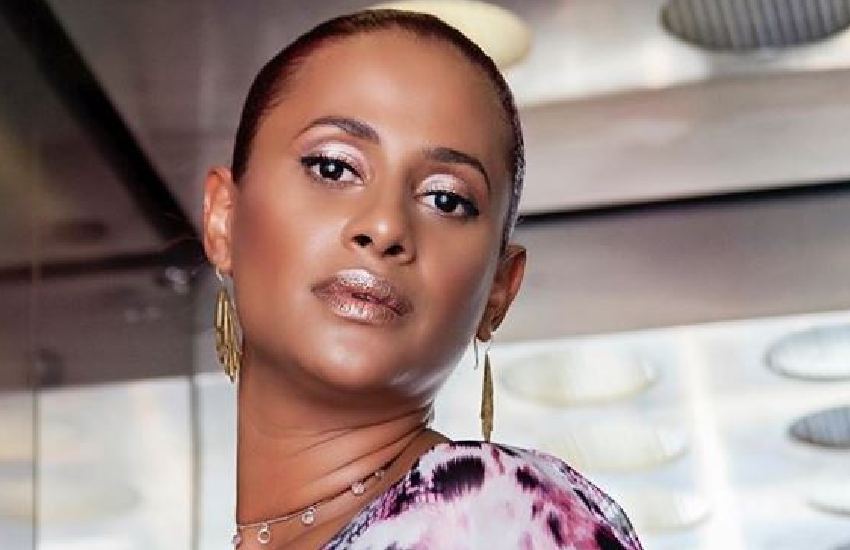 South Africa -based Kenyan singer Habida Maloney is over the moon after testing negative for cancer.
Taking to social media, the Sunshine crooner disclosed that she thought of death, scared of a different possible outcome.
"I don't have cancer! I've got my result! And it's a fantastic "negative" result for cancer! I have had moments of fear, moments of faith, crying moments at the thought of death because of my children and then moments of confidence that God can do all things!
"I realized that it's only in moments of crisis do we prepare! I need God in all facets of my life! I need to prepare myself for trials in life because they will come. Why did I have to see death as a real potential before I choose to live? Why can't we choose life and life more abundantly because that's Gods will for us? I hope this instigates a thought in you about how you live," she stated.
Read Also: I miss 'kaimati' - Kenyan singer Habida
Cancer scare
Opening up not too long ago, Habida shared that she noticed a lump on her breast and after contemplating for two weeks, decided to get a biopsy test done.
Habida noted that she lived through her father's battle with the disease and wouldn't want to go through the same thing.
"Today after a long two weeks of pondering "what the hell is in my body" I had a biopsy at #centralmiddlesexhospital Thank God for the very friendly staff because there are not many things that scare me but dang, I was scared. Seeing my father go through cancer was terrible, it is a terrible disease! And here I am with a lump in my breast! Lump in the name of Jesus you are benign!" she wrote.
Habida went on to add that the test procedure was in itself excruciating.
"I don't know if I have cancer yet, as the biopsy is all I have been through at this point, but the procedure itself was enough to know this is not an easy disease to go through. I will share as much as my emotions allow me and hopefully, it builds even one person. #superwomanfoundation #habidaspeaks #gothrough #yournotalone #cancerscare," added Habida.
Read Also: Singer Habida- For the love of Arts, Music and Theatre
The singer also explained that she intentionally decided to make her journey public to create awareness and to encourage anyone living with it.
"I am sorry to all those I shocked with my post! I share to empower because I sometimes feel alone in my struggles, so I want all those women whom I now understand.... to know you're not alone, their pain, their fear, their feelings, I get it all now."