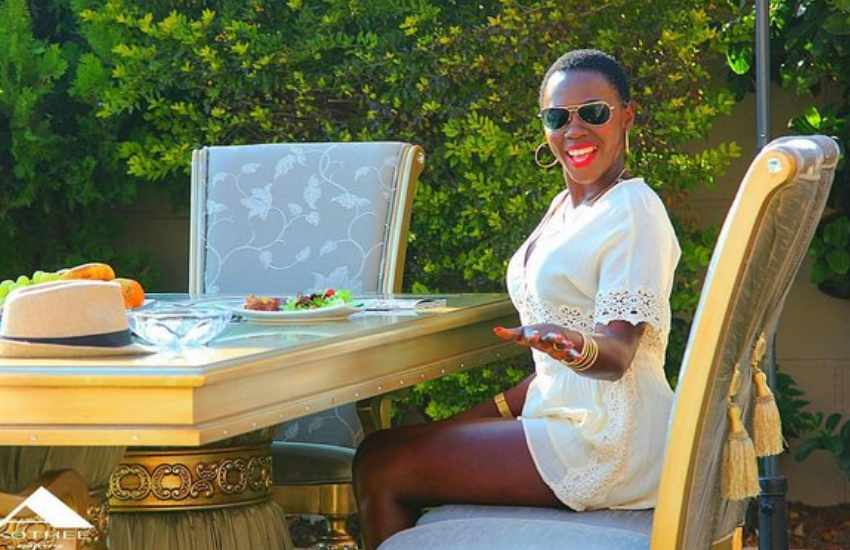 Popular Kenyan singer Esther Akoth aka Akothee has given out a list of instructions she wishes to be followed by her family and fans in the event of her death.
Irked by 'a few pretentious celebrities' who have the habit of not supporting their counterparts and only posting and celebrating them after their demise, Akothee ordered that none of them should come to her funeral.
"A celebrity is celebrated more when dead than alive, sad. Let nobody come to my funeral expecting special services. You never paid for a VVIP nor showed up on my concerts and when I am dead, now you want to be recognized as one of Akothee's supporters. Don't come," she wrote.
Read Also: 'Akothee inspired me to build a 4-bedroom house,' fan opens up
To her family, Akothee gave instructions on where she would want her body to be viewed and later laid to rest adding that none of her baby daddies will have to fight for her remains.
"I have instructed my family that in an event that I die before them, my body will be viewed at Rakwaro Primary School, so my loyal fans can see me it has a huge space. None of my exes will fight over my body, it's all sorted.
"Definitely I won't be buried in Europe, Rongo Nyale, but Jakamagambo rakwaro kacha, if you want to eat in my funeral, please carry your packed lunch, Don't come to frustrate my family with VVIP," shared Akothee.
The mother of five pleaded that no one should frustrate her family after her demise.
"You never paid for it when I was alive, stick to your lane! My family are not celebrities, they are not the richest female Artist, Akothee has died with the show. Come, mourn, bring gifts, money and presents and leave in peace."
"We shall all die yes, the internet never forgets so save this one, you are the internet. I would rather have a funeral full of fans and 7 celebrities! Did you know that very few celebrities contribute to Paybills, sijataja mutu mimi call police. Fans is you see any celeb post my RIP on their pages, and they never posted my work, please wake me up haki," she concluded.
Read Also: Pesa Otas - Inside Akothee's Sh80 million mansion in Migori
Death is not your portion
Taken aback by the singers post, a section of netizens took to Akothee's comment section to speak against death in her life.
Giladmillo Maisha marefu my friend
Marimar_katush Death is not your portion madam boss, may it go back to sender. Kila mtu na packed lunch yawa why?
Miakanyi What is going on....mama Africa?
Nduta_dorcasg Long live mama
Christine._kinyua Your here to stay nitakuamsha nkiona
Kanyoniann May you not die soon
Floraajacobs Sis you won't die ooo. We are far away n can't come to the concert.
Adedarose You shall live long in Jesus Christ mighty name!!!