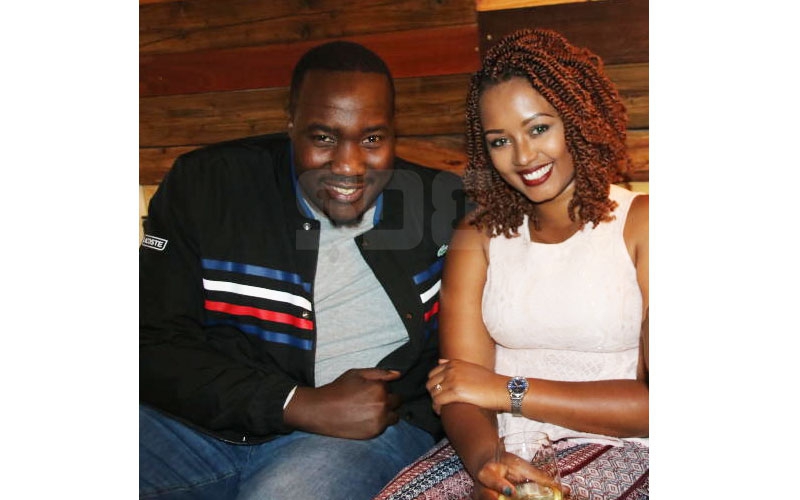 Popular Citizen TV news anchor Willis Raburu's wife Mary is back on social media. Marya activated her Instagram account a few days ago having made a few changes to it. The fashionista changed her bio which read Mary Raburu to Marya Prude KE and made the account public.
About two months ago, she deactivated her account after claims that her marriage was on the rocks following allegations that her husband stepped out of their marriage.
Following the incident, the couple is said to have separated and resorted to living apart.
Although neither of them has publicly addressed the rumours, Willis recently shared numerous cryptic messages, with many suspecting he was indirectly addressing his current marriage situation.
In the post, Willis mentioned that there were pressing matters he would have liked to address but resorted to remain silent.
READ ALSO: Why lovers marry strangers- Willis Raburu proposed to his ex with a Sh100,000 ring
"As bad as you wanna address it, some things are better left unsaid/ I'm learning," read one of the posts.
"Generally, a woman will argue with someone she truly cares for. Arguing less occurs when she is less interested," he continued.
Recently, a woman sought to clear her name after being linked to the TV anchor.
"Hi everybody, I didn't feel the need to reply to this lie, but I'm getting exhaustingly many DMs asking me about this and everyone deserves to know the truth. I want to let every Kenyan reading this that I don't know the guy Twitter is portraying me to know. Thanks," wrote Miva Noella.
READ ALSO: Willis Raburu's wife Marya off Instagram deactivates account
Baby Adana
Willis and his wife are said to have gone their separate ways not long after the demise of their unborn child baby Adana which occurred early January after developing complications during birth.
The media personality was the first to break the news of the loss, announcing a much-needed break from work and asking for prayers.
His wife not long after expressed her anger and disappointment at losing the child, adding that she no longer believed in God. Marya's post sent social media into a frenzy with a section of netizens condemning her for turning her back on God while others encouraged her to remain strong and keep her faith.
The couple flew to the USA for some downtime and got a matching tattoo to honour their daughter.