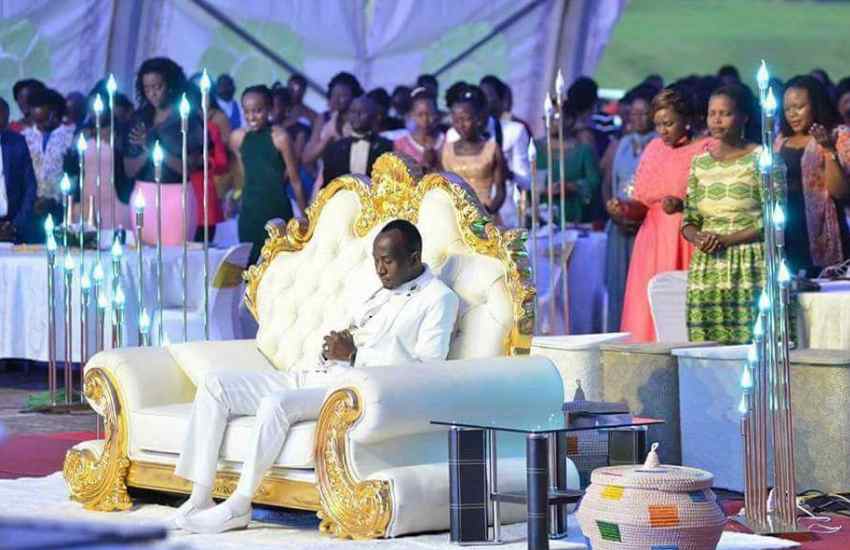 10 years on after the terrorist bomb attacks in Uganda, one question lingers. How seriously should this man Mbonye be taken?
Born on March 27, 1977, Prophet Elvis Mbonye of Zoe Fellowship Ministries in Uganda is no ordinary preacher. Valued at over Ugx650 million and leading a 5,000 strong church that he founded in 1998, the televangelist and author who charismatically embodies a fabled presence, walks in power.
That he cruises to the church in a fleet of Range Rovers with a coterie of security guards or lives in an exclusive neighbourhood and enjoys the trappings of a Head of State when he travels abroad, is no secret.
What is, however, not well documented aside from his lifestyle, are his 'divine pronouncements' in the church, fellowships and meetings that he hosts across the continent and is attended by multitudes.
It has been 10 years ever since Uganda experienced the bombings at Kyadondo and Ethiopian Village. 
In July 2010, 74 people died after Somali insurgent group Al-Shabab launched devastating twin suicide bomb attacks against crowds watching a screening of the 2010 FIFA World Cup Final match in Kampala.
The football fans had gathered to watch the match pitting Spain and the Netherlands at Kyadondo Rugby Grounds and Ethiopian Village in Kabalagala, Kampala. 70 were left injured.
Three months prior to the July 11 bombings, however, Mbonye says he prophesied that the attack was imminent.
According to an excerpt from his Tasting the Powers of the Age to Come book, the preacher said he forewarned his followers of Uganda's darkest episode on May 2010 at the Hotel Triangle.
"I could see a group of terrorists plotting an attack on Kampala. It was an Islamist group based in Somalia. Therefore, at the conference, I informed those in attendance what I had seen, invoking prayer from them about the situation," he wrote.
The video below that was released last week by Zoe Fellowship recounts memories and testimonies of people who actually survived the terrorist attack.
Below are examples of some of the various prophecies that Mbonye has made over the years and that came to pass.
Donald Trump impeachment
President Donald Trump may have descended from an escalator in his iconic tower located in Midtown Manhattan, New York to the White House, Pennsylvania Avenue NW in Washington in one of the most unexpected wins of the decade, but his presidency almost came to a screeching halt in 2019.
The 45th president of the United States of America was impeached at the House of Representatives on charges of abuse of power and obstruction of Congress. His fight for survival was brutal before being acquitted in a February 2020 Senate trial.
Read Also:Prophet Elvis pens warning letter to the leaders
Had he been keeping an eye for Prophet Elvis Mbonye he would have, according to the church, known that the motion to be impeached was coming. According to a prophecy made on January 2, 2018, Trump's popularity -despite the impeachment - would shoot up.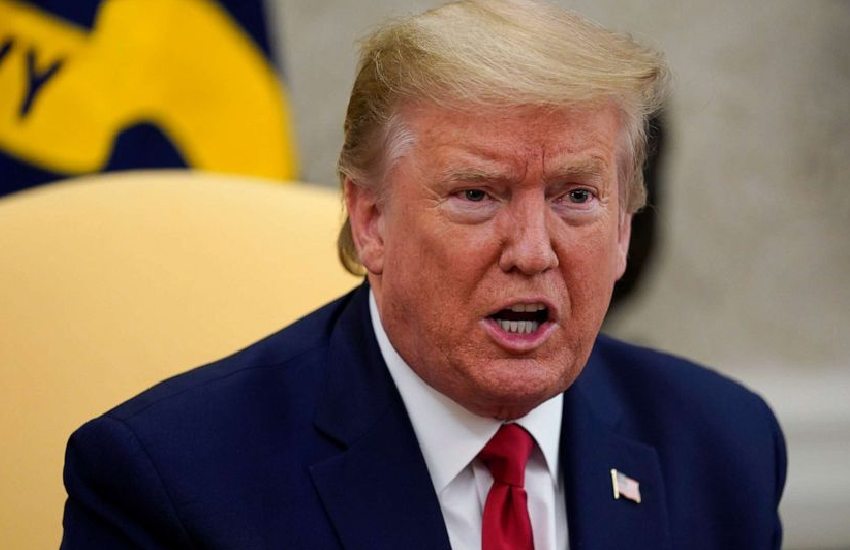 "The Spirit of the Lord then took me; then I saw the United States and there were plans and talks of impeachment, impeachment, impeachment, impeachment Trump, impeachment Trump. And what I witnessed eventually was almost like a contradiction because, at a time where it looks like he was being taken down, his popularity instead shot up," Mbonye is quoted saying.
Three helicopters crash in Mountain, Kenya
On August 13, 2012, three Somalia-bound Ugandan Mi-24 attack helicopters crashed at Mount Kenya killing seven soldiers and injuring 21.
The soldiers were travelling to support the African Union Mission in Somalia (Amisom) peacekeeping force in Somalia. This too, Mbonye, prophesied and warned the state about the impending doom.
"There is something which is unfolding that you ought to pray about. I saw helicopters being blown up and I heard that they are being sent out, regardless of the dangerous prophecy that is hanging," he is quoted saying on August 7, 2012.
He later told the Daily Monitor: "From that time, government officials attend the fellowships and many approach me for guidance."
Tsunami
Three months to December 26, 2004 - the date a 9.1 magnitude earthquake struck off the coast of Indonesia and reverberated across 14 countries killing an estimated 230,000 people, Mbonye had reportedly experienced the supernatural.
According to several Ugandan publications, he foresaw the calamity and pinpointed the exact date it was to occur to anyone who would care to listen. He was in university at the time.
Read Also: Meet Kampala prophet with Sh30,000 church entry fee and 'chats with Jesus for hours'
Brexit
Yes, the withdrawal of Great Britain from the European Union (Brexit) as a result of a referendum that took place on June 23, 2016, across the United Kingdom and Gibraltar, was in Mbonye's books.
This, is if a November 6, 2012 declaration by the preacher as told by Ugandan Wire, is anything to go by.
In the prophecy, Mbonye foretold of great upheaval at Downing Street, teasing of a leadership change to take the UK out of the EU. David William Donald Cameron was the Prime Minister at the time.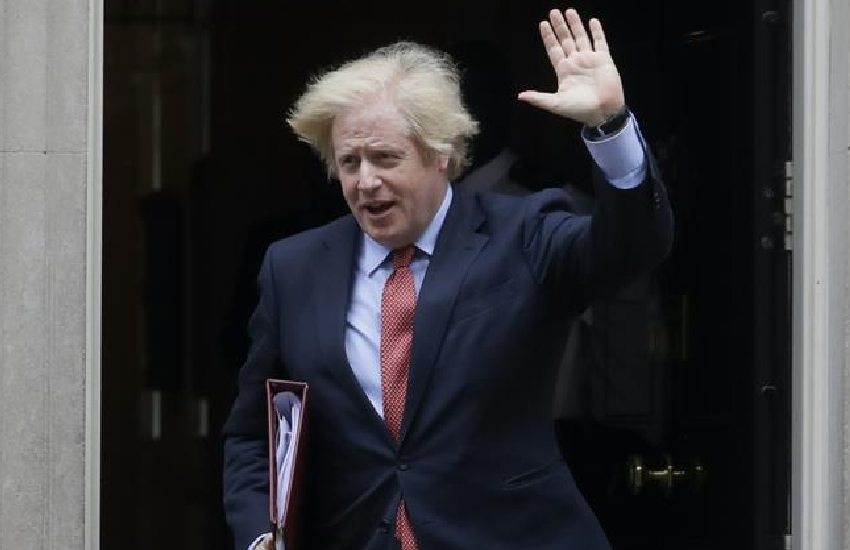 Speaking on Jan 31, 2020, on delivering Brexit, Boris Johnson a favourite to succeed Cameron as prime minister before shelving his ambitions said:
"For many people, this is an astonishing moment of hope, a moment they thought would never come. And there are many of course who feel a sense of anxiety and loss. And then, of course, there is a third group – perhaps the biggest – who had started to worry that the whole political wrangle would never come to an end. I understand all those feelings and our job as the government - my job - is to bring this country together now and take us forward".
Asked if unfilled prophecies taint his image and standing as a true prophet, he, in a 2017 interview noted that he does no prophecy to please.
"There is nothing that paints a bad picture of me, because, I do not care about man's opinion. I have seen God and I will be answerable to Him. I do not get into people's faces; they come to me," he told the Daily Monitor.
All the above-mentioned prophecies and many others including the Oscar prophecies are uploaded on Mbonyes youtube page.
Do you think it is about time that the world paid attention to this man, Prophet Elvis Mbonye?