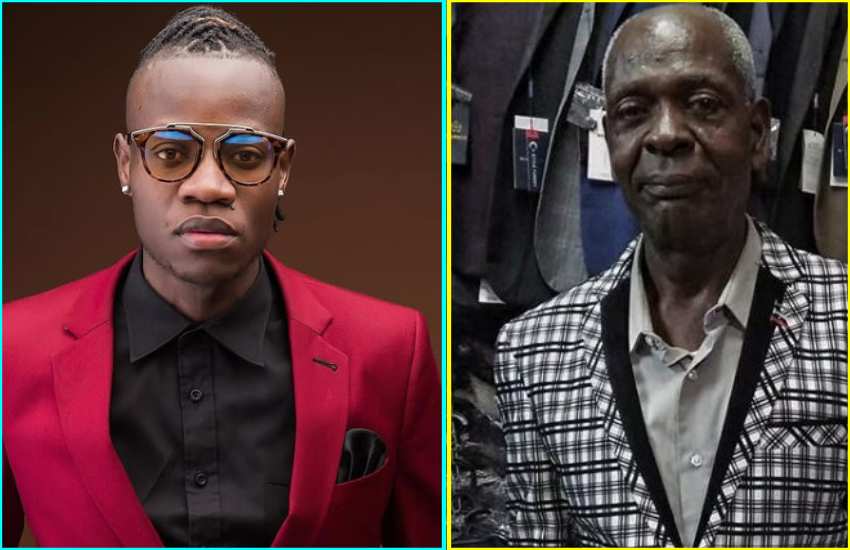 Groove Awards Male Gospel Artist of The Year 2018, Guardian Angel – real name Audiphaxad Peter, is in mourning.
Through a June 16 post on his Instagram account, the leading gospel pop music singer, songwriter and instrumentalist wrote that his grandfather is no more.
According to the Nadeka star, the deceased whom he credits as an instrumental father figure died a day after falling sick.
Guardian Angel explained that his grandfather had two weeks earlier asked him for a suit; a good outfit that he would love to be buried in.
Read Also: Gospel singer Audiphaxad Peter aka Guardian Angel on life from the Kenyan streets to the mic
A premonition? The singer noted that he fulfilled the wish and shared a photo of the grandfather in the suit that he excitedly chose.
"My guka my grandfather/ father thank you for raising me like your own son. Two weeks ago you said you want a good outfit to be buried in when you rest.
"You went to the shop and selected this particular one. You were so excited, I didn't know it was going to be this soon. Only two weeks baba you fall sick one day and the next day you are gone???!!! It is well. Rest with angels," stated Guardian Angel.
News that has seen fellow industry players such as Nigeria- based Kenyan star Emmy Kosgei and hundreds of others, condole with his family.
"Pole sana," shared Emmy Kosgei.
"My heartfelt condolences, may his soul rest in eternal peace. Take heart G man," added @krinchjosep.
Read Also: Lanes! Gospel singer Guardian Angel set to launch makeup line
So did @monikbay: "May he R.I.P. I hope that our Lord brings you and your family the much-needed peace during this sad time. My condolences to you and your family."
While @nzomo_arnfaith noted, "May the Lord carry you through this. Peace that surpasses it all. He has only gone before us. It is well man of God."