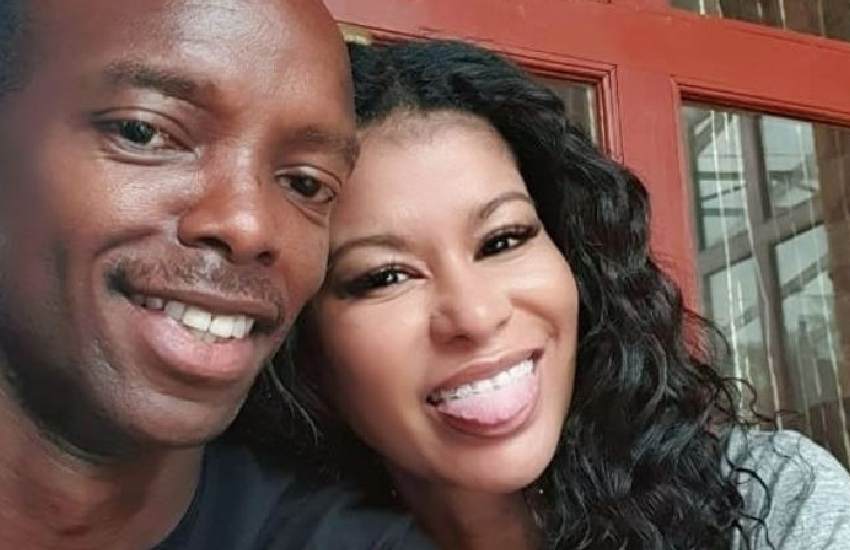 Celebrated media personality Julie Gichuru has divulged more details about her formative years and opened up about how the love of her life, Anthony.
Reminiscing about her school days at Loreto Convent Msongari, Nairobi, the former Citizen TV anchor revealed that Tony schooled at Jamhuri High.
In the post, the mother of five revered at the rivalry between Jamhuri and St Marys' rugby teams, the latter of which, she said, was preferred by most of her colleagues.
"When I was in high school, many, many, many years ago we would panic when Jamu boys came through our all-girls convent school, Msongari. This was for several reasons: the first was that many of us had brothers and friends in St Mary's, right next door," she wrote.
Read Also: Julie Gichuru narrates brush with depression after parents' divorce
Jamhuri students, she said, were unapologetically loud, "Jamu boys coming through Msongari meant that there had been a rugby match. Often these matches with Jamu (in particular) left our brothers and friends battered and bruised. We were concerned."
Students at her all-girls convent school, added Julie, had their attention elsewhere: "They walked through our school with high energy making their presence known - they were loud and unapologetic. "Gosh!" us girls would say to each other. "These Jamu boys are just too much! Tsk! Tsk!"
Despite the boys leaving a 'not so heart-melting impression', years later one of them would sweep Julie off her feet and in 2003 she chose to spend her life with him forever.
"Then I went and married one. Here's to Jamu! May you always stay loud and proud," she shared.
Married for over 15 years and blessed with five children, Julie on Friday, June 5, marked her husband's birthday with a heartwarming letter that she posted on her social media account.
Read Also: Men, this is what you must look for in a woman– Julie Gichuru
She described him as a lion; precious friend, companion and family man.
"You found a tiger and gave me a home in you; a haven of love, family, friendship and companionship. You are my gift. May I always be a gift for you my Simba, my precious. May I always delight your mind, body and soul on this milestone we give thanks. May you double these years with ease. Happy birthday month my love! Yours always and all ways," she wrote.