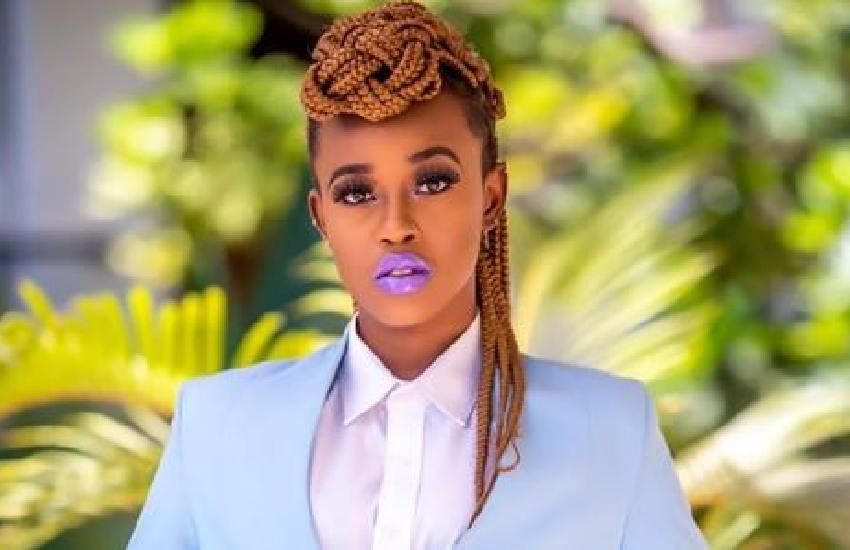 Fast-rising personality Azziad Nasenya has opened up about her journey to the top.
Taking to social media, the 19-year-old communication student at Kenya Institute of Mass Communication (KIMC) shared on how she overcame trolls who wouldn't stop attacking her.
Azziad narrated how she would cry herself to sleep weighed down by harsh critics: "She is overrated', they say. 'She ain't talented', they add. 'She will wear off', some pray, and many more that I may not be able to quote... I've cried myself to sleep ...tossing and turning each Night asking The Almighty what I had done to deserve all this…"
The hate made the sensational beauty who turns 20 on June 16, 2020, to wonder how 'the world could be so cruel to her'.
"At only 19 seeing and asking how cruel the world could be against an innocent soul...but after several days of darkness and blaming myself and doubt.
"I wiped the tears and decided that it's time to work. Those same words that were thrown my way gave me the motivation to work Harder and God Gave me the strength to push even further," she wrote.
Read Also: Tumia filters tufanane - 'Tik Tok queen' Azziad Nasenya responds to trolls
They could, however, not scuttle a dream she has cherished from her childhood.
"Since I was a kid, I have always wanted to be on the screen. This is still the dream that I am working to pursue. All the way from Primary my teachers were able to spot my talents even before I did and I guess that gave me a lot of psyche and determination to keep on keeping on. I have never been a quitter. Not that I am perfect, no.," part of her post read.
Describing herself as a fighter, the Tik-Tok sensation went on to disclose how she has been handling all the success that has been knocking on her doors lately.
"I am still struggling to find my right path. But one thing I was taught is to always be a fighter...and I believe that has helped me achieve the little success that is coming my way...," she added.
 She was the talk of the town over the weekend when she made a debut in popular drama series Selina.
Even though the majority of social media users were really impressed by her moves, a section took issue with her meteoric rise.
The few who threw negative comments to her attracted the attention of celebrated actress Catherine Kamau, popularly known as Kate the Actress.
Read Also:Utawezana? Femi One explains why Azziad will not be paid
Taking to Twitter, Kate urged the naysayers to keep it to themselves if they cannot support Azziad whom she said has worked hard all her life to be where she is at the moment.