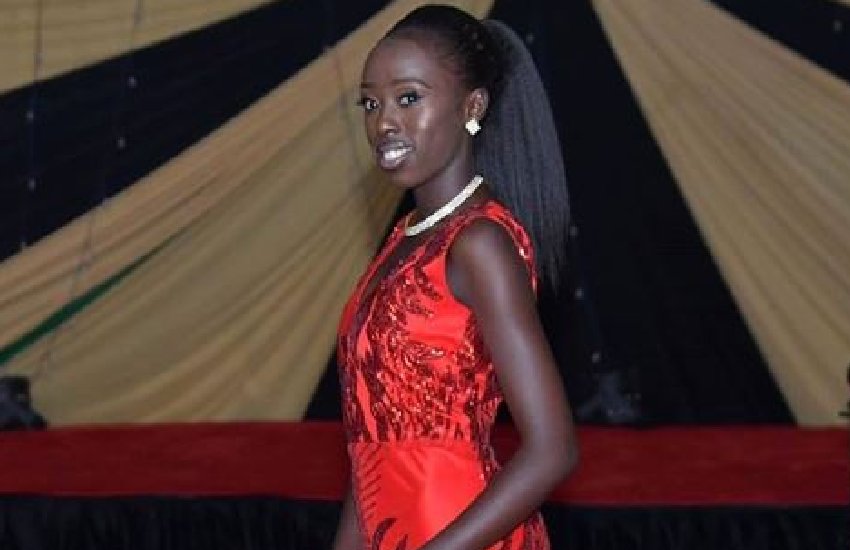 Akothee's firstborn daughter Vesha Okello is still unwell and recuperating after undergoing successful surgery.
That could not, however, dampen her spirits in celebrating her 23rd birthday and expressed gratitude to well-wishers as she turned a year older.
"So, it's almost my birthday and I'm still unwell but I'm grateful for the gift of life," wrote the Akothee Safaris Director as she thanked those who sent gifts her way, saying they made her forget the pain she was going through for a minute.
"Receiving these gifts from Nairobi has literally made me forget the kind of pain I have been going through. Thank you so much for the love even the lockdown can't stop those who truly care," she added.
Read Also: I begged some celebrities for help, they refused - Akothee on life before fame
The Abebo hitmaker also took to social media where she described Vesha as a disciplined child whom she takes pride in.
"Help me wish madam director @akotheesafaris a happy birthday. You are my strength and the pillar of my home, what puts you down, buried me yesterday, thank you for being such an amazing firstborn, you do me proud Madam Director @veshashaillan, may your years be filled with joy my princess such a disciplined character, may any man coming into your life find nothing to change, but, mold you into a loving and a caring wife, not a bitter miserable woman, may the fruits of your womb be blessed in years to come, I wish you a happy birthday my queen. And quick recovery. I love you @veshashaillan," she wrote.
The self-proclaimed president of single mothers revealed that her daughter fell ill on Saturday, June 6, through a touching Instagram post.
"A bit nervous today, my daughter is in theatre for a surgery today, @veshashaillan she is in theatre as you are looking at me right now, and I will be picking up Shadrack from the hospital today too, so I will be in between hospitals today," she wrote.
Akothee revealed that she was away when Vesha was taken ill and appreciated her other daughter Rue for stepping up.
"It is well my queen @veshashaillan and thanks @rue.baby for standing in for me, I love you all. Sorry I could not make it to you after I picked up Shadrack, the traffic was crazy and I had to turn back and go through Mavueni. Arrived at home about 5.00 pm hungry and tired, see you kesho my love," posted Akothee.
Read Also:Akothee opens up on struggles experienced since the launch of her foundation
Determined to stand up and remain strong for her daughter, Akothee reminisced teachings from her mother about strength and wished her daughter quickest recovery.