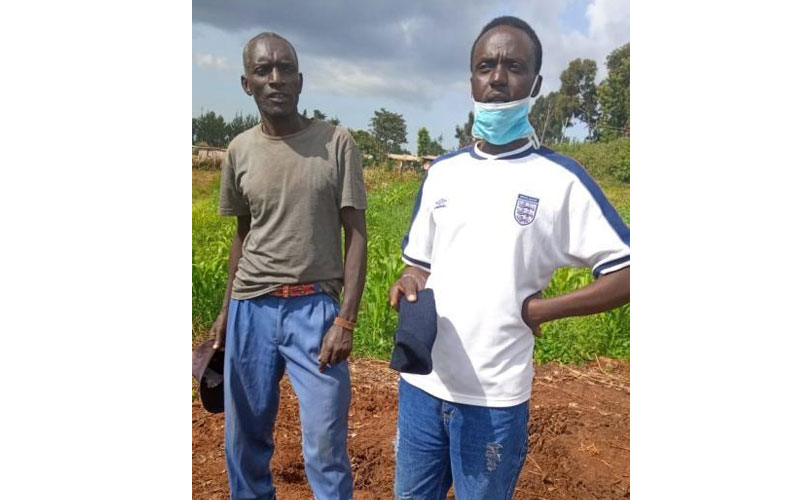 Two brothers framed for murder of their father are struggling to rebuild their lives after wasting 15 years in prison. Henry Kailutha Nkarichia, 43, and his brother Ambrose Mungathia Nkarichia, 52, had initially been convicted to hang but were finally released on appeal.
A series of tragedies hit them in quick succession within a span of the fateful year. Their father had died in a mysterious fire believed to have been an arson attack. They were arrested for the murder and quickly convicted.
As they cooled their heels in prison waiting for the hangman's noose, their young families were evicted from their family land as their stepmother attempted to sell off the property.
Convicted to hang
The brothers had in 2006 been convicted by Justice Mathew Emakule to hang for allegedly killing their father Stanley Nkarichia on November 5, 2005, at Kisima location in Buuri Sub-County within Meru County.
In 2009, there was hope after former President Mwai Kibaki commuted all death sentences to life imprisonment.
The two breathed a sigh of relief when a retrial was ordered by the Court of Appeal in Nyeri after they raised substantial grounds that they had been framed by their stepmother.
The two brothers are only grateful that their families remained intact during their long incarceration.
READ ALSO: Former DPP Philip Murgor shocks court, accuses stepmother of witchcraft
The two brothers were released by Justice Alfred Mabeya sitting in Meru who found they were framed by their step-mother intent on grabbing the family land.
Mungathia recalls the day their father died, they had been working on their farm together but the father left early afternoon to pick some medicine in the neighbourhood.
"It rained heavily forcing me to stop working. I retired and it continued raining even when we were woken by shouts of distress as our father's house went up in flames," says Mungathia.
Their stepmother, who 'escaped' from the inferno, implicated the brothers in the arson and in three months their case kicked off and was quickly concluded with a conviction of murder and a mandatory death sentence.
But while setting free the two brothers on January 30, 2020, after 15 years in prison, Justice Mabeya found they were victims of a devious frame-up by their step-mother interested in dispossessing them of their family land.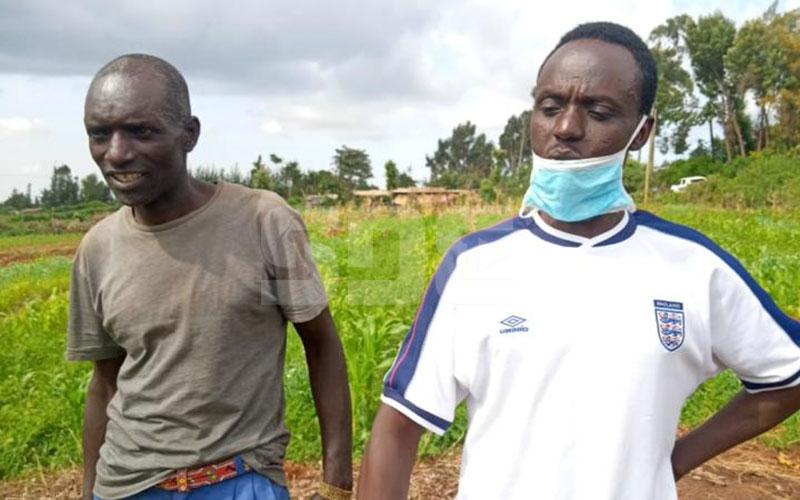 Consistent liar
The judge said the case's success relied greatly on the evidence of their step-mother Margeret Karuki who the court found to be a consistent liar.
But even as they walked free, the damage from the long incarceration had already taken its toll on the brothers with attempts to dispose of the family five-acre land plus another parcel in Tigania.
Three months after murder charges were preferred against them, their homes were demolished and their families evicted in the attempt to sell their land. 
"People desirous of taking over the deceased's land murdered him and in order to disinherit the two accused and framed them with the current charge," the judge said in his ruling on January 30, 2020.
The two brothers, now trying to rebuild their lives, were warmly welcomed by their neighbours who offered them seeds to start cultivating their land.
READ ALSO: Bahati- On estranged brother, strained relationship with stepmother
"We literary saw God working when our death conviction was reduced to life imprisonment and eventually when we walked free after almost 15 years of no hope," said Mungathia.
Unanswered issues
The judge said several issues remained unanswered in the case including the fact that the post-mortem examination report did not show any soot in the deceased's lungs and the body lacked any burns.
Said the judge in the ruling: "Was there any forensic analysis undertaken on the fire debris to ascertain the cause?
"Could it have been that the deceased was murdered in the house then brought outside in the rain then the house set on fire to destroy evidence?"
The judge found the brothers did not have a reason to kill their father who had already offered them land and they reasonably couldn't have killed him and spared the step-mother when she had witnessed the murder.
The judge also said the fact the stepmother went ahead to evict the pair's families and sell the family land both at Kisima and Tigania, showed she had ill motives.