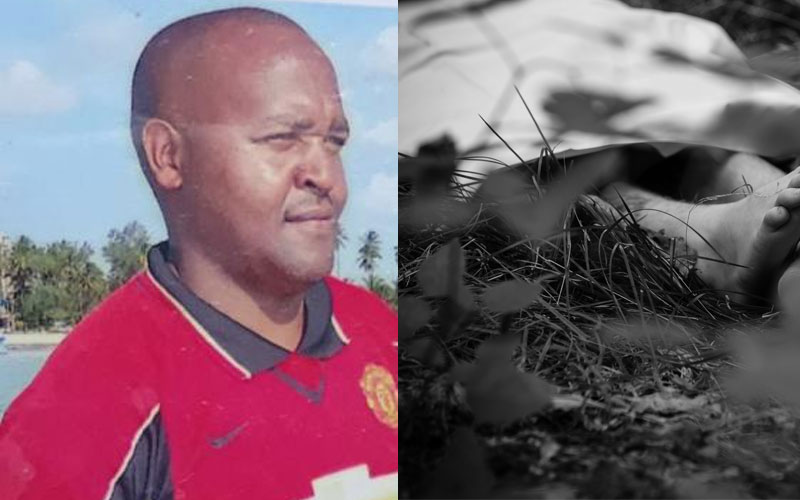 On the night of April 26 last year, a Friday, a brown lanky man swaggered out of a night club near Nairobi's Odeon Cinema at around 9.45pm. In company of a fine damsel, the smiles on their faces, as captured by the club's CCTV cameras, depicted a pair that was headed for a good time.
That was the last time Penina Wairimu, 36, and a mother of three, was seen alive. On that evening, Wairimu had walked into the club alone, sat at a dark corner and ordered her favourite drink.
A few moments later, the lanky man with darting eyes walked in. The CCTV footage shows him bending over Wairimu for a chat before the pair made the fateful exit.
Body dumped
A favourite joint for city revellers seeking to enjoy their drink, complete with rhumba music, the club was at the time reputed a good hunting ground for scarlet women and men seeking wild pleasures.
At Githurai 44, Wairimu's neighbours were in panic after she failed to return home. Her children, who were in the house alone, called out for help when the mother failed to show up.
Wairimu's eldest daughter is aged 12, the other eight and the last born son six. Neighbours stepped in to take care of the children in the hope that the mother would be back.
READ ALSO: The devil told me to kill 100 women - 'Reformed' serial killer Onyancha
Three days after she was last spotted leaving the city bar, they learnt from the police of Wairimu's gory murder. Her dismembered body was found dumped at the Dandora dumpsite.
Her other body parts, which included the limbs and torso, were found packed in a sack and dumped along Ladhies road in the city centre.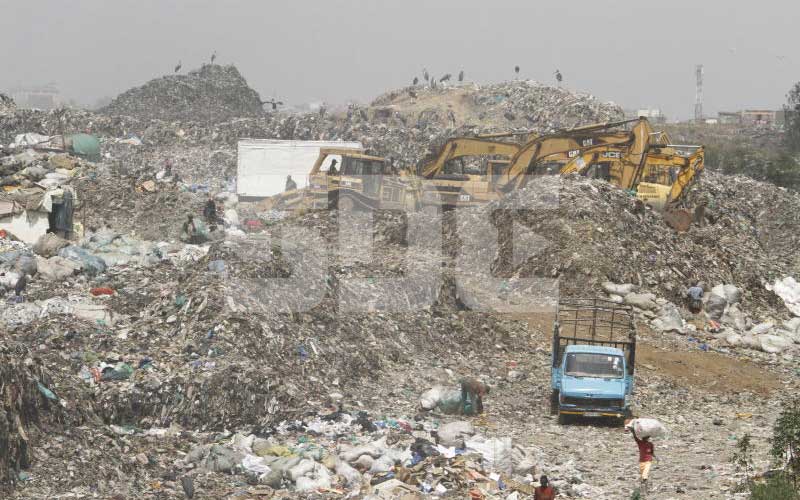 Through DNA analysis, the police managed to piece together Wairimu's body parts.
"She was a very lively woman. She laughed a lot and was very friendly," a neighbour at the Kasarani flats told The Standard.
Neighbours handed over Wairimu's children to the Child Welfare officials in Nairobi after they failed to trace any of her relatives in the city.
Life went on until last Sunday when Buru Buru police received information that a blood-stained sack had been spotted at a primary school compound in Umoja Two estate. DCI investigators were informed that the sack had been brought to the yard from one of the houses in the estate.
Two street boys had been spotted dumping the bag before they disappeared. Police recovered human body parts stuffed in the gunny bag.
READ ALSO: Serial killer? Kenyan man indicted with killing 11 elderly women
The torso and limbs were recovered from the school compound while the rest of the body was found in a drainage about 100m from this scene.
In the circumstances, and after ruling out ordinary petty crime, Buru Buru Police Chief Adamsom Bunge and DCI investigators estimated the killings to a domestic quarrel gone awry.
They swung into action to identify the quarrelsome home but stumbled on quite different leads. They traced two street boys who led them to a house of a man they claimed hired them to dispose of the body parts.
Related murders
Police also discovered more body parts in a tunnel in Umoja. Investigators were by last evening yet to get the identity of this latest victim estimated to be about 28-year-old woman.
The two street urchins are now lined up as prosecution witnesses.
READ ALSO: Dial a killer- Kenyan website where assassins hawk murder
Although the first killing happened over a year ago, Buru Buru DCI chief Adan Guyo believes both incidents are related.
"We have CCTV footage, combined with forensic investigations, and we believe we have finally cracked the mystery of the murders," Guyo said.
Yesterday, a 42-year-old wedding planner, David Migwi, was presented before a Makadara court, with police seeking his help in unravelling the murder of Wairimu and the Umoja woman.
Migwi was, however, not required to plead to charges when he was presented before Chief Magistrate Heston Nyagah yesterday afternoon. The court allowed the DCI 14 days to question him and conclude their investigations.