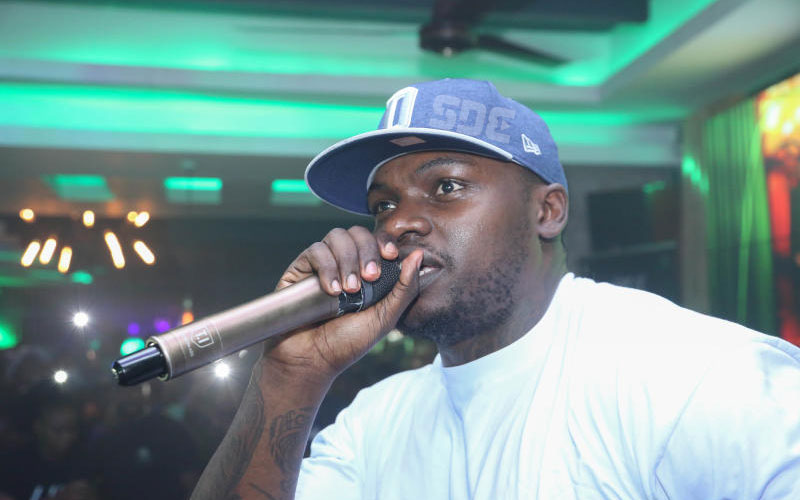 As the ripple effects of the killing of American citizen George Floyd by a police officer in Minnesota spread the world over, many Kenyan celebrities have condemned police brutality and racism.
On June 2 2020, rapper Henry 'Octopizzo' Ohanga joined demonstrations against police brutality outside the United States Embassy in Nairobi; the previous night, a porter was allegedly shot dead by policemen enforcing a curfew in Bondeni, Mathare.
Nyashinski, on the other hand, spoke out against racial discrimination, harassment and even losing friends to police bullets.
READ ALSO: The untold story of Chiki Kuruka: Racism, Kenyan ties and love
However, a notable figure in Kenya's music industry remained mum on the matter- Khaligraph Jones. The Leave Me Alone rapper has finally broken silence, calling for racial segregation in Kenya to be addressed.
In an Instagram post, the father of one claimed he was barred from entering an 'Indians-only' estate he'd visited in 2019 looking for a house. According to the …..Khaligraph, he came to learn that Africans are not allowed to own property in that area.
"Last year I went to Langata to inquire about some nice houses I had seen on the internet. After getting there, we were prevented from entering the estate cause we were told we aren't Indians. Apparently, only Indians can own property in that area. Niljua ni mazishi nikarudi Kayole polepole. The OG was not respected," he wrote.
Nazizi, Obinna speak
Khaligraph's post spurred reactions from Kenyans who sought to share similar experiences.
Pioneering female rapper Nazizi Hirji wrote: "And this has been happening for such a long time! They say vegetarians only...and even in you're vegetarian, as long as you're black hupati house."
Comedian Obinna also admitted to recently facing similar treatment in Parklands.
Nyashinski's message
On #BlackOutTuesday, the Lucky You rapper wrote: "All across the world, even in places where we are the majority (like here), we are still terrorized, raped, murdered, wrongly accused, imprisoned, suspected of being violent, abused and treated like we are less than others because of the colour of our skin.
"From the U.S to Arab countries (where some of us go to work) to Europe, even to our own neighbourhoods! You name it. Black people experience the most envy and hatred at the same time.
"Always remember, a racist is more afraid of you than you are of them and a coward is only courageous with a gang or a gun," before calling for an end to racism and police brutality.