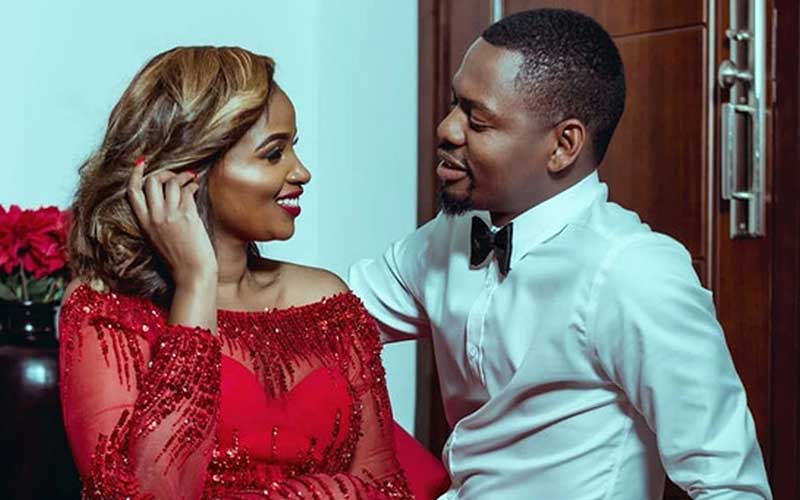 Barely a month after Keroche Breweries owner Tabitha Karanja lost her last born daughter Tecra Muigai tragically, her most known daughter Anerlisa Muigai has wedded her Tanzanian lover.
It is a fairy-tale of sorts. While the departed Tecra was described as the family 'rebel' who fell in love with the now haunted Omar Lali, a beach boy and boat-owner, Anerlisa, who has always been seen as the heir to the throne, has tied the knot with a Tanzanian artiste Ben Pol.
"A queen can now sit on her throne comfortable," Anerlisa penned on Instagram, writings that were ascribed on an over-sized bejewelled golden chair. Even though details remain scanty as to when and where the wedding ceremony took place, indications are that the low-key ceremony took place in Tanzania over the weekend – around the same time Tecra would have celebrated her 30th birthday.
READ ALSO: I knew her before Ben Pol - Harmonize denies texting Anerlisa Muigai
It now looks like the CEO of her own premium mineral water company diverted media attention from her big day by posting fond memories of the late sister. "This was so Tecra, she would enter a room and everyone would be quiet to listen to her," Anerlisa wrote on a photo of Tecra accompanying the post marked "Happy Birthday".
Already having been acknowledged as brother-in-law during Tecra's funeral, Ben Pol is said to have married his enviable heartthrob in his hometown Dar-es-Salaam, a fairy tale affair attended by family members and close friends.
Scanty details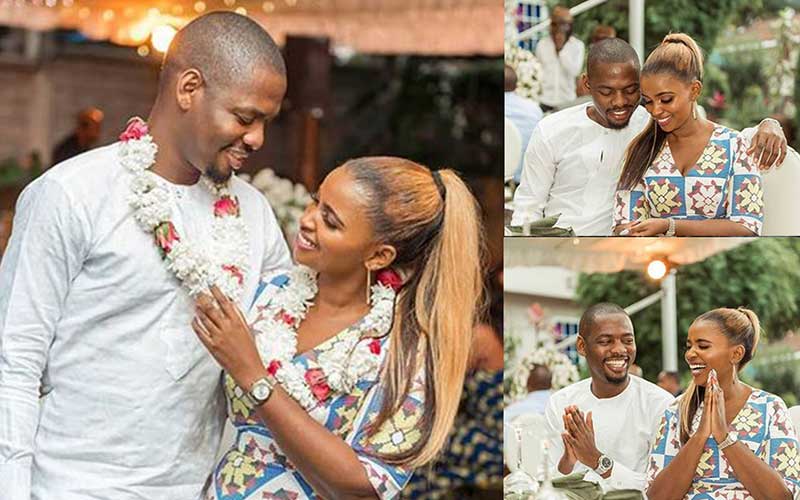 READ ALSO: How Ben Pol was received by Anerlisa Muigai's family
It was a church wedding, a secret occasion that was first leaked by one of the service providers, one Mom Gemin, after taking to social media with photos of the wedding cake and thanking the couple for the opportunity to serve them. Tanzania showbiz blog Mwakilishi was the first to pick it up. Soon after, more photos of the wedding ceremony were posted online, causing anxiety among netizens who in their hundreds congratulated the couple and wished them well.
"I know for a fact the wedding took place. However, I have no details on its logistics, neither do I know how and where it happened. They had been planning it since they cleared the traditional ceremony back in Naivasha. The death of their sister has nothing to do with it as there were plans long before her tragedy," a source close to the family told The Standard.
"It must have taken a lot of logistical issues for this to take place in Tanzania as currently, the borders are closed. The family communications person was even left out of the picture and can't say much."
READ ALSO: She said yes! Ben Pol proposes to Anerlisa Muigai
In photos and video clips circulating online, the bride and groom are seen entering the church, Anerlisa in a white mermaid wedding gown is well complimented by Ben Pol's black and white broken suit. The after-party set-up looks stunning with the arrangement left to detail, a single row white banquet hall set-up well decorated with small centrepiece vases on the tables and dimly lit crystal chandeliers hanging from the top.
There is a three-tier round cake with elaborate flowery, its middle layer artistically christened 'BA', the couple's initials. Another photo shows the couple dancing in a relaxed dinner set-up with the lady of the day strutting in an olive green figure-hugging long dress and Ben Pol in a white tuxedo shirt and black pants.
On Sunday, Anerlisa did a teaser for her Instagram fans where one could notice a wedding ring. She has, however, kept mum on the matter despite pressure from her fans. Ben Pol's phone went unanswered. He didn't respond to our text messages either.
The two lovebirds met in 2018 during a press conference organised by one of Anerlisa's friends. At first, they denied that they were dating – only describing themselves as business partners – but their romance blossomed.