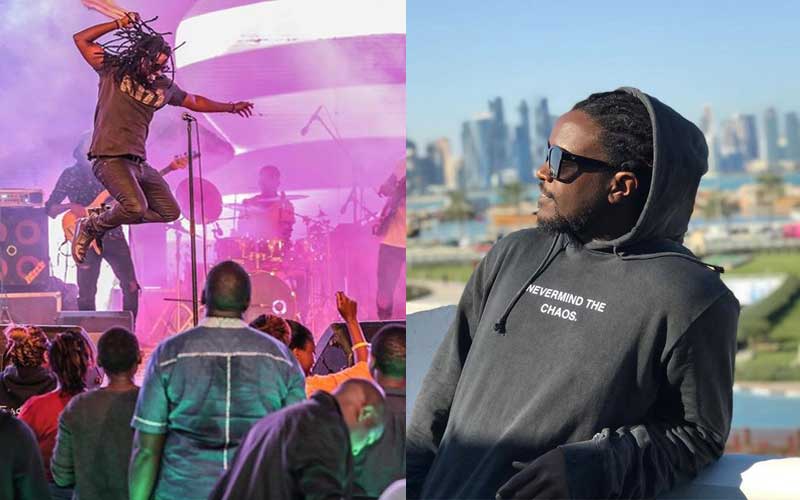 On June 2, celebrated Kenyan musician Nyashinski joined hundreds of thousands of social media users in speaking out against police brutality. The hashtag #BlackOutTuesday became the top trend on Twitter as TV channels, celebrities and businesses posted black screenshots to signal support for racial justice over the killing of George Floyd by police.
According to Nyashinksi, not only has he been harassed by cops but also lost friends to bullets from police officers. The rapper accused the police of using the COVID-19 curfew as an excuse to unleash terror upon innocent Kenyans.
"Police brutality and murders have become so bad and common here in Kenya. It pains me deeply. I've been harassed by cops, my friends have been harassed and I've even lost friends to police bullets and my story is not unique.
READ ALSO: Nyashinski's lonesome life driving trucks in the US and how Nameless spurred comeback
"Now, they are using this corona curfew as an excuse to brutally beat us and even shoot us. You're killing your own and thinking you're doing a great job or thinking you are big and strong. When will enough be enough? How many "justice" hashtags do we need to be heard?
"It's so sad and especially us Kenyans relate with George Floyd in so many ways," he captioned a black photo. The Lucky You singer further decried the discrimination black people face because of skin colour.
"All across the world, even in places where we are the majority (like here), we are still terrorized, raped, murdered, wrongly accused, imprisoned, suspected of being violent, abused and treated like we are less than others because of the colour of our skin.
"From the U.S to Arab countries (where some of us go to work) to Europe, even to our own neighbourhoods! You name it. Black people experience the most envy and hatred at the same time.
"Always remember, a racist is more afraid of you than you are of them and a coward is only courageous with a gang or a gun," he concluded, calling for an end to racism and police brutality.
Other celebrities speak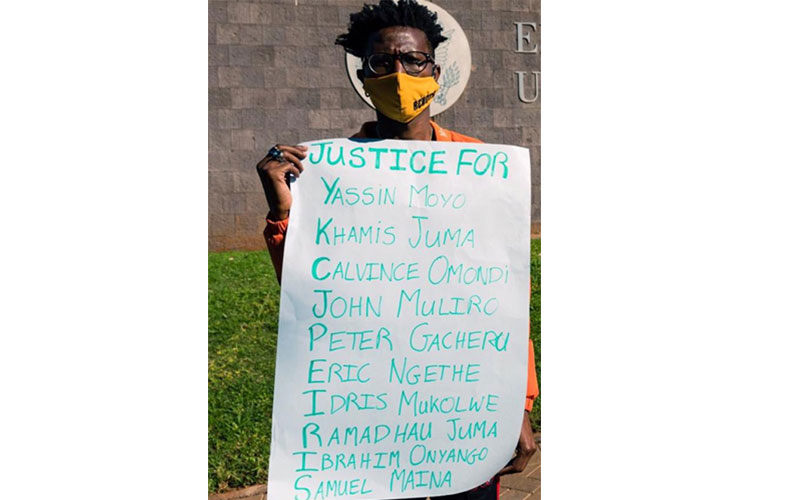 Other Kenyan celebrities also joined the dialogue, with rapper Octopizzo joining protesters outside the United States Embassy in Nairobi.
READ ALSO: Octopizzo donates food to Kibera residents
"If you are a white friend, colleague or work mate and you are keeping silent or "neutral" during this time. I don't wanna talk to you anymore and I hope you know why. If you are neutral in situations of injustice, you have chosen the side of the oppressor
"Concerning non-violence: it is criminal to teach a man not to defend himself when he is the constant victim of brutal attacks," Octopizzo wrote.
International footballer Michael Olunga shared the hashtags #STOPPOLICEBRUTALITYKE #BLACKLIVESMATTER #SAYNOTORACISM.