Celebrated gospel singer Size 8 and her husband as Dj Mo have opened up about a miscarriage that almost broke their marriage. In an interview with Parents Magazine, the celebrity couple revealed that after a miscarriage in 2018, they constantly fought.
"The miscarriage really affected us. We fought a lot and we blamed each other since we did not know how to deal with it. It was very bad; but with our son, we were able to come together and support each other," said Size 8.
However, the mother of two was quick to point out that when they learned to cope with the grief, their bond as a couple grew tighter and strong.
"It has actually brought us closer as a couple, which is something we realized later," she further disclosed.
READ ALSO: I was so angry- Size 8 reveals pain of miscarriage
DJ Mo, on the other hand, admitted that losing a child was very hard on him but deep down, he knew that he needed to be there for his wife and daughter. He further added that he could not let grief take over as it could have greatly impacted their daughter, Ladasha Wambo.
"When you lose a baby, things change. It was very hard on me but I knew I had to be strong for Linet and Wambo. if we let our grieving take over, it would have affected Wambo because we wouldn't be able to give her attention."
In December 2018, Size 8 took to social media to openly speak about her miscarriage days after it occurred. In the long emotional post on her Instagram account then, the Mateke hitmaker revealed that she was broken and kept asking God many questions.
"Rumours were in many blogs that I was pregnant but I never did really confirm it because it was a battle all the way so I just wanted to go with the fight privately. But God decided the best lane for me and I lost the pregnancy juzi…"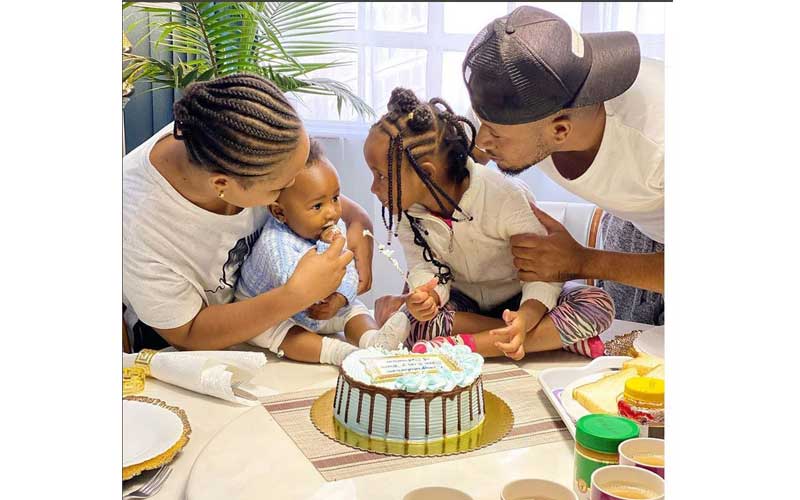 Despite it all, she reaffirmed her faith and trust in God and vowed to find closure sooner or later.
READ ALSO: People made jokes when I got married to Dj Mo- Size 8
"One day this will turn around for my good for we know in all things that happen to us who believe in God who love Him happens for our good... I will continue to praise God in Jesus name for His faithfulness," she wrote in part.
A year later, the couple was blessed with a baby boy in November 2019. Sharing details of the third pregnancy, Size 8 acknowledged that it was a miracle that she was holding her baby boy in her hands.
"The journey thus far has not been easy full of hurdles but His grace has been our strength!"