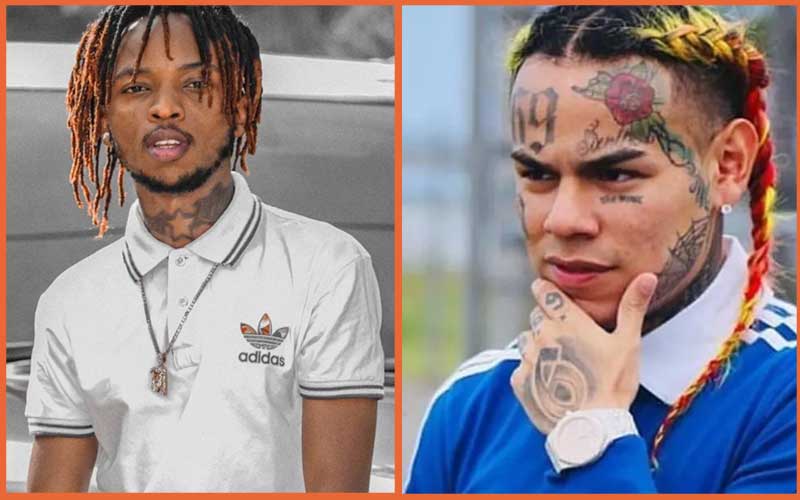 Kenyan producer Magix Enga has claimed that he received payment for Tekashi 6ix9ine's Gooba hit to return to YouTube after a copyright claim he filled. Speaking after the song's YouTube return, the producer clarified that the just-released US rapper did not sample his beat.
"Y'all need to know that he did note sample my beats, he used just one of my sample kits. I have my own sample kits and I uploaded them six years ago. Only produces can understand this.
"So YouTube had to take that song down and because I don't want to fight, I decided to put that song back on YouTube after receiving some cash," he wrote.
READ ALSO: Why Tekashi 6ix9ine could end up 'hiding with the Amish'
After allegedly receiving payment, Magix Enga was in a charitable mood and offered to buy food for anyone who couldn't afford. He instructed his followers currently facing tough times to comment with their names and M-Pesa number in order to receive some of the money.
Tekashi's reaction, Magix's rebuttal
Soon after the hit single's return on YouTube, The Brooklyn rapper bragged about it on Instagram writing, "LMAOOOOOOOOO I know ya dead mad right now."
READ ALSO: Magix Enga now out for Olamide's 'Motigbana'
Magix Enga retorted in the rapper's comments section writing: "Stupid. You want your money back? I can still delete that."
Gooba success after prison release
The Gooba video was Tekashi's first post-prison song and broke a record upon its release on May 8, 2020. It surpassed Eminem's Killshot for the most views for a hip-hop song in 24 hours. Tekashi had 38.9 million views while Eminem had 38.1 million views. After peaking No.3 on the Billboard Hot 100, the rapper accused Billboard of stopping him from topping the chart.
Tekashi was released to serve the rest of his jail sentence at home due to the coronavirus pandemic. He pleaded with the judge for leniency when the coronavirus pandemic and was granted compassionate release from a New York prison after his sentencing in December 2019 for charges of racketeering.
Not Magix Enga's first rodeo
Tekashi is the most prominent musician targeted by the leading Kenyan producer on his war against musicians allegedly sampling Kenyan producers' work without consent.
"I am privileged and grateful to bring my art and passion to my fans. I take that job seriously, and feel obliged to protect the freedoms of others like me who slave for little or no pay," he once said.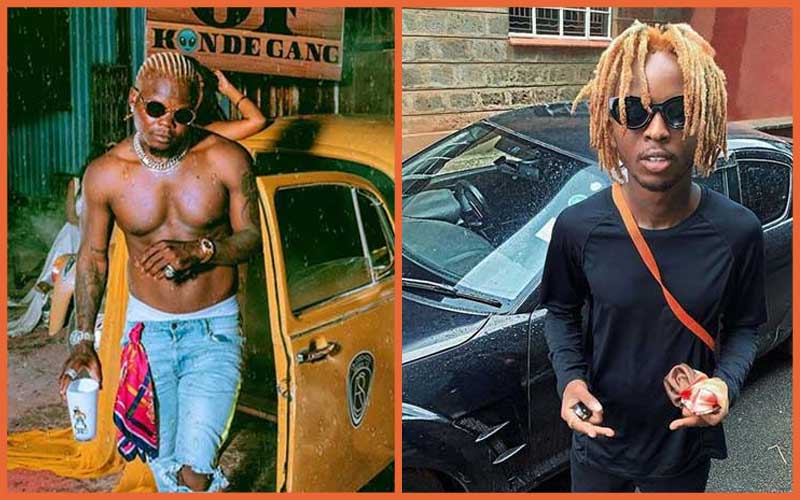 Six months ago, Harmonize's hit Uno was also pulled down from YouTube after the producer filed a copyright claim. According to Magix Enga, the beat sampled by the Konde Music Worldwide label boss was form the 2018 anthem, Dundaing.
READ ALSO: YouTube removes Harmonize's 'Uno' for sampling Magix Enga's beat
The action attracted the wrath of veteran Tanzanian singer TID who dismissed the copyright claim as 'Kenyan propaganda'.
"This is greed and jealousy. I am aware of the issue and know the producer personally; he has totally erred. We had never heard of his song but when he realized that the beat had become successful considering that Harmonize released it, this kid, Magix Enga, out of jealousy wants to soil the other person's success.
"As a Tanzanian, I can't sit back and watch as he soils Harmonize. He has disrespected us. This is Kenyan propaganda, I know it well," said TID.
The song is now available YouTube.