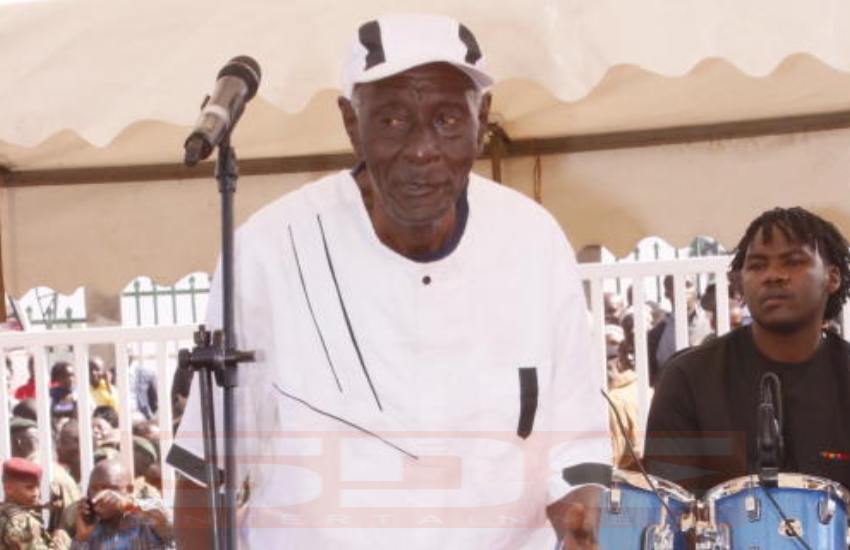 Nzenze, he of the popular Kenyan twist music style, died yesterday at about 2pm in Mukumu Mission Hospital, where he had been hospitalised for a month. He had been battling hypertension and stomach ulcers.
The 80-year-old was best known in the country for his Angelike twist hit song released in the early 1960s.
Mary Mwanga, Amutabi's younger sister, said he went under the knife because of a problem in his prostrate four weeks ago, and was recuperating well before his situation deteriorated on Friday, leading to his death yesterday.
"He has been having stomach ulcers that have disturbed his health for quite some time. When we eventually took him to hospital, it was found that he had other problems with his prostate, which called for an operation," said Mwanga.
His cousin Paul Ingatia said since moving from Nairobi and settling in the village, Amutabi had experienced financial challenges, which contributed to his deteriorating health.
"He was completely forgotten after moving to the village. While in Nairobi, he could perform in some clubs and get his daily bread. But as his age advanced, he could no longer perform," said Ingatia.
Read Also: 'Angelike' star - Kenyans mourn Twist legend John Amutabi Nzenze
He urged the Government to hasten and pay the family some royalties announced by President Uhuru Kenyatta so they could clear his hospital bills and give him a send-off befitting a hero.
The artiste retired from active music in 2016 and had been leading a quiet life at his home since. His other hit songs were Marashi ya Warembo, Maoni ya Twist, Kumbuka Nyumbani and Wanawake Kuwakimbia Mabwana.
Several leaders eulogised him as one of the pioneers of music among the Tiriki sub-tribe, noting he had been a living hero who never struggled for fame.
"Despite Nzenze producing hit songs well before most of us were born, we have lived listening to his songs for many years. He has been our icon in Vihiga County and as a community, we are sad to have lost him," Vihiga Senator George Khaniri said.