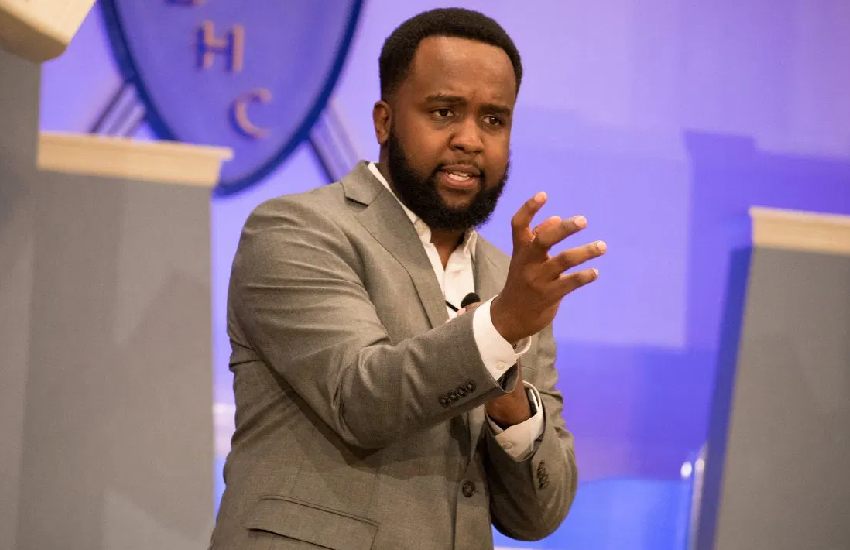 Bishop Margaret Wanjiru's son, Reverend Evans Kariuki, has confirmed that his mother who is a politician and a Bishop at Jesus is Alive Ministries, is now out of danger.
In a YouTube message, Rev Evans Kariuki, who also runs a church in the US, revealed that his mother will soon be discharged.
Kariuki, in the moving clip, narrated that news of his mother's Covid-19 status shook the family to the core.
''My name is Evans Kariuki. I am the son of Bishop Margaret Wanjiru and I wanted to thank everyone for the thousands of prayers that we have received. The good report is that the bishop is recovering and recovering fast and we give God all the glory. We were shaken when we got the news but our faith was firm. Our faith was strong because of the believers, especially in Kenya and from all corners of the world who stood with us,'' said Kariuki.
Read Also: I am still waiting on God for a husband- Bishop Margaret Wanjiru
When the popular televangelist tested positive of Coronavirus and had to be put on oxygen, Kariuki pleaded with the nation to remain strong and prayerful.
''I am going to plead to us as a nation, as a world to stand in prayer for the rest of the people who have been affected by COVID-19. Through your prayers we have seen what God can do,'' he added.
When news of her diagnosis went viral and reports emerged that the former Starehe MP had hosted a group of 18 people at her house despite the government's directive to ban all social gatherings, he in his address to the public clarified that there was no such gathering.
He emphasized that his family would not do anything to contradict the laws that the government has put in place to fight the novel coronavirus.
''The newspapers and some media entities said a prayer meeting was held at bishop's house. The truth is we are men and women of prayer and we are not ashamed of it. The reality about it is this, we would not do anything to contradict the laws that the government has put in place or do anything to put anyone in harm's way,'' said Kariuki.
However, he confirmed that the bishop came in contact with the said 18 people and that as a family, they footed all the bills, including searching and treating the 8 others who also tested positive.
''I would also like to make it clear, in Kenya, that the 18 people who were traced and quarantined was all the effort of our own family led by my senior brother Honorable Kariuki,'' added the preacher.
Read Also: Prophet Elvis pens warning letter to the leaders
Friends including politicians Deputy President William Ruto have been sending their well-wishes to the bishop since the news broke.
"We stand with those being treated. Quick recovery gallant soldier of the Lord Bishop Wanjiru," DP Ruto tweeted.