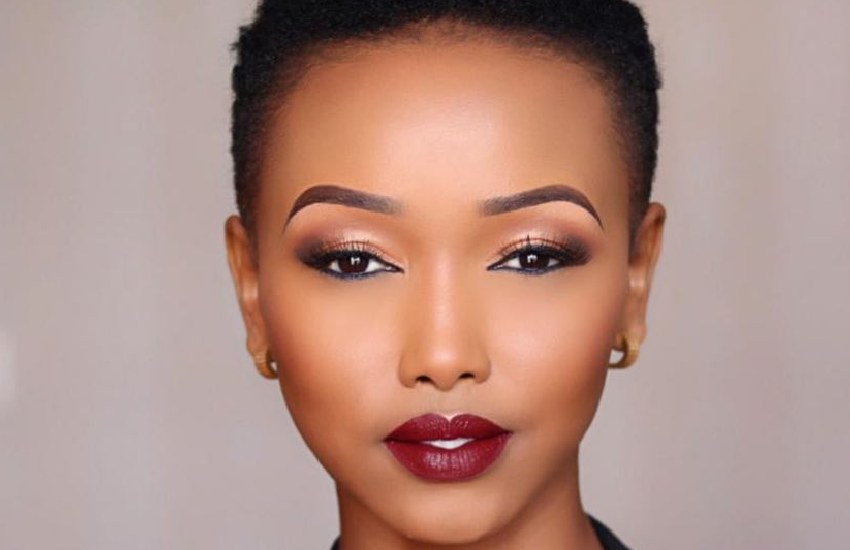 Popular social media personality Alhuddah Njoroge better known as Huddah Monroe has claimed that in a span of only thirty days, she has made a total of Sh1.7 million on OnlyFans - a subscription content service based in London, UK. 
 The 29-year-old socialite turn entrepreneur a month ago caused a stir on social media when she revealed that she is joining the platform.
According to the description on the platform's website, content creators can earn money from the "fans" who subscribe to their content.
However, the type of content that the creators post on the platform, determine what they will walk away with. This seemed to have fueled the controversial socialite who insinuated that she will be sharing adult content.
She disclosed that she was offering her fans who would be paying her Sh. 1000 a month, access to her personal life for 30 days that will see them view her never seen photos, have one on one personal talk and more.
"I joined only fans. They say it's a pxxn site. But I wanna use it for my real fans. Somewhere we talk. Connect like real-life friends. Ask me anything, business ideas. Unlocks the thirst on how to win life apart from my nudes," she wrote on Instagram.
Read Also:Huddah Monroe speaks on being a successful college dropout
In a span of 30 days and from the comfort of her couch, the former Big Brother Africa housemate now claims that she has earned Sh1.7 million from the site.
"I am not knocking anyone's hustle. I made a cool $17,000 in 1 month on only fans! If I was daring enough, I could be making $100,000 monthly. Let me gather my bad gals get legal documents for them to sign. I will be back! On Only fans! All gas no brakes," she wrote on Instagram.
In 2019, Huddah claimed that her Instagram stories normally get up to a million viewership.
She went on to add that was working on an app that will see her fans pay her to watch her "inspirational" posts because she deemed it wise to capitalize on her audience and monetize the same.
Huddah who has now been vocal about the new London-based platform (OnlyFans), also took the moment to shout about her business- Huddah cosmetics.
Read Also:Why I have never been single - Huddah Monroe
According to the entrepreneur, her line of cosmetics is not only a brand but a movement.
"Huddah cosmetics is a lifestyle, not a cosmetics line. It's a movement of positive-minded women who have dreams no local mind can comprehend! A Huddah Cosmetics woman is a fearless woman. A woman who believes in herself, a powerful woman. A woman who doesn't give a f**k what society has to say about her. She stays focused on her goals and she achieves all of them," wrote Huddah.
 She went on to set the record straight, denying claims it was socially structured saying her brand has no targeted class.
"Huddah has no social class. It is for all women. The woman in the ghetto to the woman at State House," read part of her post.