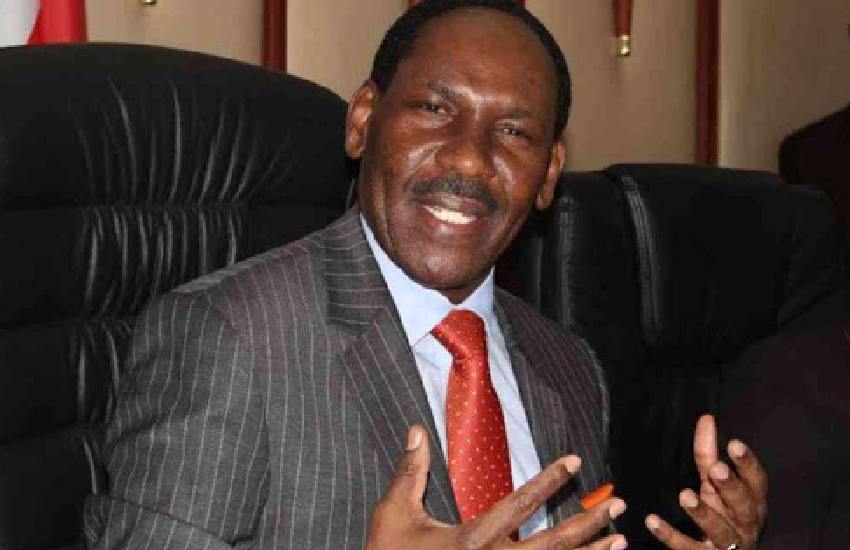 On Tuesday, May 26, 2020, Kenya Film Classifications Board boss Dr Ezekiel Mutua posted a never seen before picture of himself looking dapper in shorts and a long-sleeved T-shirt complete with a round hat, far from to his day to day sophisticated fits that consists of suits as CEO.
His new look attracted attention online with a section of Kenyans applauding him for pulling off the laid back look.
Seems his swag might have landed him a new job as the new 10 over 10 host after the Director of Strategy and Innovation at Royal Media Services (RMS) Linus Kaikai welcomed him to take over the show.
Taking to Dr Mutua's comment section, the media personality in jest brought up the idea of him hosting 10 over 10, explaining that the government official had what it took, in this case; swag and a killer smile.
"Sasa twende kazi 10/10. Grinning face with smiling eyes, great starter pack for new host!" Wrote Kaikai. To which Dr Mutua hilariously responded using Willis Raburu's signature line saying, "Lol. . .Wabebe!!!!"
Read Also: Report to nearest police station- Ezekiel Mutua to Ethic after 'Soko' apology
10 over 10 troubles
Sometime last year, 10 over 10 was on the verge of being suspended after close to 21,000 Kenyans signed a petition demanding the cancellation of the show.
According to Anne Kioko of Citizen Go NGO, "A national television station such as Citizen TV should not bring a show which is more of a discotheque with all sorts of pornography, nudity and sexual provocation being promoted."
She added: "Despite this show being out of the watershed time, its content is shared on social media live and always available on YouTube for all and sundry to access it. Discussions on phone with you have hit a dead end with you suggesting the show exists because pornography is already happening and thus can never be stopped."
Making her way to Citizen TV offices Mrs. Kioko delivered the petition demanding that the show be halted with immediate effect.
"We hereby demand that the show is cancelled within the next 14 days following the physical delivery of the signatures to this petition at the Citizen TV studios on Wednesday 4th of December 2019."
The moral police, Dr Mutua, was not left behind. Taking to Twitter, he commended those pushing for a morally upright country explaining that the show did not sit right with him either.
"I am very happy to see the campaign against 10/10 - the obscene crap run by Willis Raburu on Citizen TV. Sometimes I wonder whether the owners of the station care about morality. Would they let their kids watch the discotheque on TV?" Wrote Dr Mutua.
Read Also: Why I declined mouth-watering offer, Willis Raburu explains
He had in an earlier tweet expressed his disappointment in the media house over how they were conducting the show.
"I have received a barrage of complaints from parents and concerned Kenyans about 10/10 show that airs on Citizen TV on Friday night. This is one of the most obscene shows ever to be aired on the mainstream media in Kenya where young boys and girls are paraded in a diabolical show of scatology, engulfed in smoke, amidst blaring and deafening noise.
"It's the epitome of indecency and goes against everything that a morally upright society holds dear. To have young boys and girls gyrating their bodies on each other like lunatics while being cheered on by irresponsible adults who call themselves show hosts is the most disgusting abuse of national frequencies," he wrote.