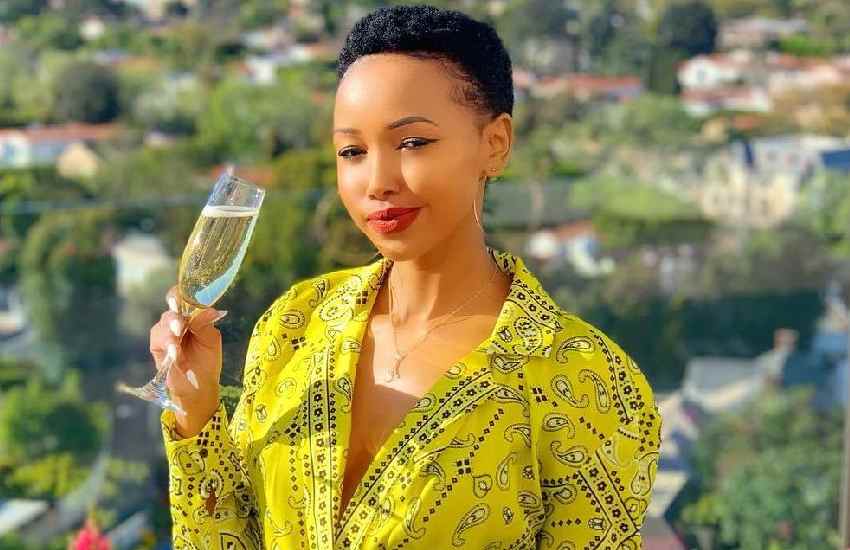 Socialite turned entrepreneur Huddah Monroe has redefined her beauty cosmetic brand Huddah Cosmetics, putting emphasis on the company's target market.
In a series of Instagram posts, the social media sensation declared that her cosmetics line was formulated to cater for women with focus and ambition; women who strive for what they want and have no ear for critics.
"Huddah cosmetics is a lifestyle, not a cosmetics line. It's a movement of positive-minded women who have dreams no local mind can comprehend! A Huddah Cosmetics woman is a fearless woman. A woman who believes in herself, a powerful woman. A woman who doesn't give a f**k what society has to say about her. She stays focused on her goals and she achieves all of them," wrote Huddah.
Read Also: Huddah dating Juma Jux? Video evidence sparks speculation
On affordability, Huddah went on to explain that it has no social class and that its price range covers both low class and high-class women who are positive and ready to win.
"Huddah has no social class. It is for all women. The woman in the ghetto to the woman at State House! It's a cosmetic line for all women who are positive-minded and want one thing in common, to win no matter what level of life they are in," she went on.
Don't buy my makeup
Sometime last year, she came under fire after she reposted a naked picture of American singer Melissa Viviane Jefferson aka Lizzo dismissing her as obese.
The post attracted numerous mixed reactions from her fans who felt she was being a bully and threatened not to buy or promote her products.
In response, Huddah unapologetically dared the critics to ditch her products saying she will not apologize for her stand.
 "Stop thinking coz I post cosmetics that's my daily bread! That's for your nosy asses to see online. I have many businesses. If cosmetics was feeding me and buying me houses, it would be so affordable! I barely make any profits out of it coz I wanna make skinny and fat women look good. Si lazima ununue," she concluded.
Selling Substandard products
Before the confrontation, Huddah had earlier been forced to defend her brand after a number of customers accused her of selling 'substandard makeup products'.
Read Also:My stepfather used to beat my mother- Huddah on growing up poor
In her defense, however, the Huddah Cosmetics CEO refuted the claims saying they were made in malice, assuring her clients of her brand's quality.
"We Huddah Cosmetics give the highest priority to our clients because your happiness means more to us than our own. We will never want to give out bad products because we use them too on a daily basis.
"If you have a problem with our products call. If we don't help you, and you feel some type of way then go and post all you want online. But posting without calling us to question or ask how we can help we know that is pure malice," she wrote.