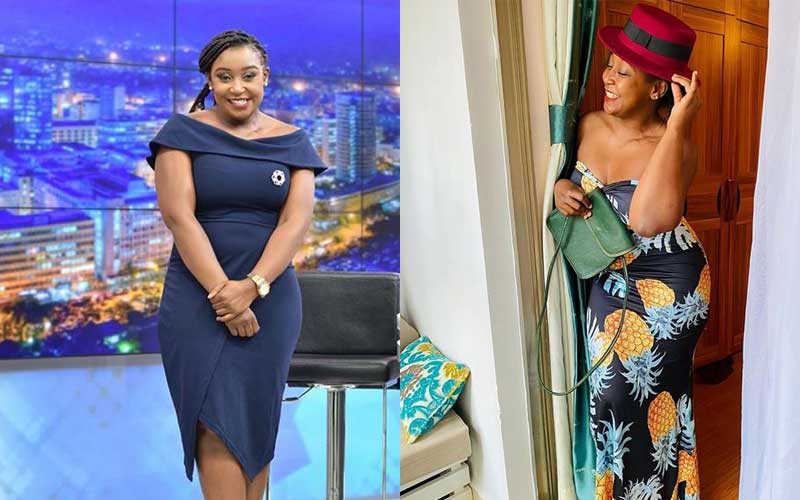 K24 news anchor Betty Kyallo is looking to settle down and have more children, but with a fellow divorcee.
Speaking in one of her YouTube videos, the mother of one welcomed potential 'applicants' to send in their requests, explaining that she'd prefer a divorcee over a single guy.
"I am hustling for my kid Ivanna and I want another kid. If there are potentials bachelors. I'm not sure if I want a divorced guy, a single guy who has never been married or a widower. I'm always pulling that direction of divorced," she said.
Betty explained that in her opinion when it came to settling down with a divorcee, they'd both understand how difficult times can get and therefore, have more understanding and tolerance for each other.
READ ALSO: Betty Kyallo's struggle with daughter's rare autoimmune disease
"This is because I feel like tunaelewana, because I have been through it. I feel like when you have someone who is divorced it's like wanajua things can go wrong so they try as much as possible for things not to go wrong. But I know there are some nice guys out but anyway tutaona tukiendelea," she continued.
Fear of getting married
In a previous question and answer session on her Instagram page, Betty said that since her divorce from Dennis Okari, she had been shying away from the idea of remarrying.
"For a long time, I didn't want to get married after the divorce, but I think I know what went wrong and I know I can be better. I know what I need to look for in somebody. So, I'm starting to warm up to the idea of marriage because for me it was a no. But for now, I find myself thinking okay, inaweza," said Betty.
Dennis on the other hand went on to remarry, a move Betty commended him for.
READ ALSO: Unwelcome advances- The downside to being a celeb in Kenya today
"I wish nothing but the best for Okari and his new bride. Because I moved on with my life since our divorce and managed to find happiness again. And I would not want him to still be affected by our separation but to be able to move on and find happiness like I did."
Getting more kids
Still, on family, Betty revealed in a Q & A session her desire to give her daughter Ivanna another sibling, saying that it was way overdue.
"I definitely want more kids because if I don't give Ivanna another brother or sister soon atakuwa like 'yeah mommy talk to my hand because my ears ain't listening'," said Betty.