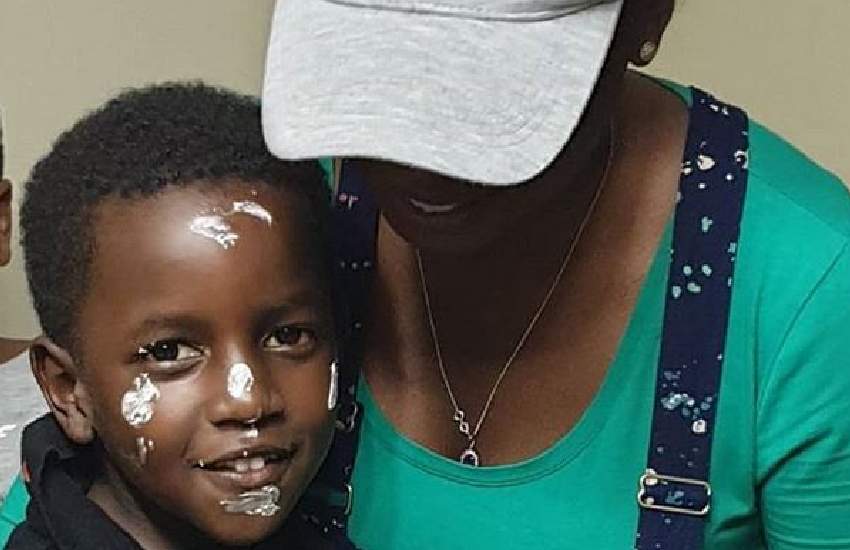 Former Citizen TV anchor Jacque Maribe has written a sweet, heart-warming message to her son Zahari as he turned a year older.
Taking to social media, the mother of one celebrated motherhood saying that for the past six years that her son with comedian Eric Omondi has been in her life, he has brought immense joy.
"My darling Zee, words will never be enough to express how much joy you have brought into my life. I'm so blessed to be your mum. It has been 6 years of a beautiful journey together, and those close to our hearts," she wrote.
Read Also: Jacque Maribe changed after Eric Omondi dumped her
The media personality went on to thank God, close family and friends, as she assured Zahari of her unconditional love.
"I have so much gratitude to God, to my family and close friends, and to you, because motherhood is no mean feat. I will love you beyond the depths of the earth. Happy 6th love of my life Zahari here's to us," she wrote.
In October 2019, Maribe revealed that Omondi was the father of her son via a picture of herself, the comic and Zahari after years of speculation.
"Family first. Happy graduation day Zahari. We, mum and dad @ericomondi are proud of you," she captioned the photo.
Read Also: What campus girls can learn from Jacque Maribe's woes
A fact she buttressed in a sweet birthday message to Omondi where she stated that Zahari was the best gift ever.
"The best thing you ever gave me was Zahari, and for that am forever grateful to you. As you celebrate your birthday (later with us tonight) we remind you that you are an important piece of the puzzle that is our life. Happy birthday @ericomondi and I'll put up that long post alert of our life like you said," read Jackie Maribe's message.
A few days after she shared the photo of Zahri with Omondi, she, however, made it clear that she was not dating the comedian after some of her followers pressured her to choose between him and then-fiancé, 'Jowie'.
"Mara sijui Jowie, mara Itumbi, sahii ni joker anaitwa Eric. I mean where does she lie? Tangaza standing madam!" a fan commented.
In response, Maribe wrote: "@Dannydunhillison nilitangaza hukuona. Niko single. Those are my friends."