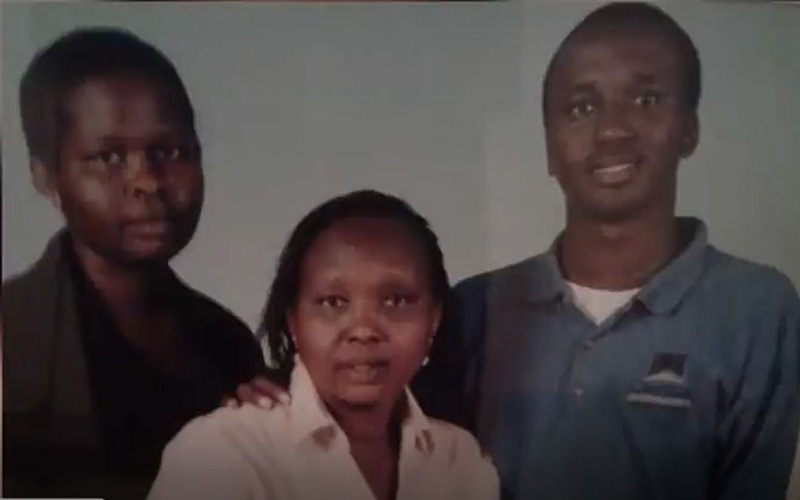 Churchill Show comedian Jemutai has opened up on her journey to the stage. Speaking to Daniel 'Churchill' Ndambuki, the mother of two spoke on spending her time in-between Nairobi and upcountry.
"I was brought up by a single mother. My mum used to work at Kenyatta Market plaiting hair. I grew up in Nairobi and upcountry so am familiar with disco matangas and feeding cattle," she said adding that if given a chance, she'd choose living upcountry over Nairobi because of the 'pressure' in the capital.
According to the comic famous for her chibambe(enjoy yourself) tag , she never used to jostle for things with her elder bother as they are only two siblings.
"We didn't fight about who would take the end slice from a loaf of bread as he'd take the bottom, and I the top," she joked.
READ ALSO: I was a house maid in Saudi Arabia– Churchill Show's Lucy Mwende
Jemutai further revealed that as a young girl, she wanted to be like an aunt who lived a comfortable life.
"I aspired to be like my aunt. She had sweet-smelling perfume, a nice car and a good heart. She has assisted many relatives in getting an education."
Studying IT
In college, the mother to a boy (4) and a girl (6 months) studied IT, a course she chose so that her mother could get her a laptop.
"My elder brother studied engineering and he had a laptop. Do you know how cool it was seeing someone with a laptop on their lap typing away? I picked IT so my mum could buy me a laptop. No sooner had I received the brand new laptop than it crashed."
After her studies, Jemutai got an internship with Ken Gen at Olkaria Geothermal Power Station.
"I found it tough because days would pass by without laughter," she said, before jokingly adding that the engineers were too busy avoiding getting electrocuted to afford a laugh.
Churchill Show auditions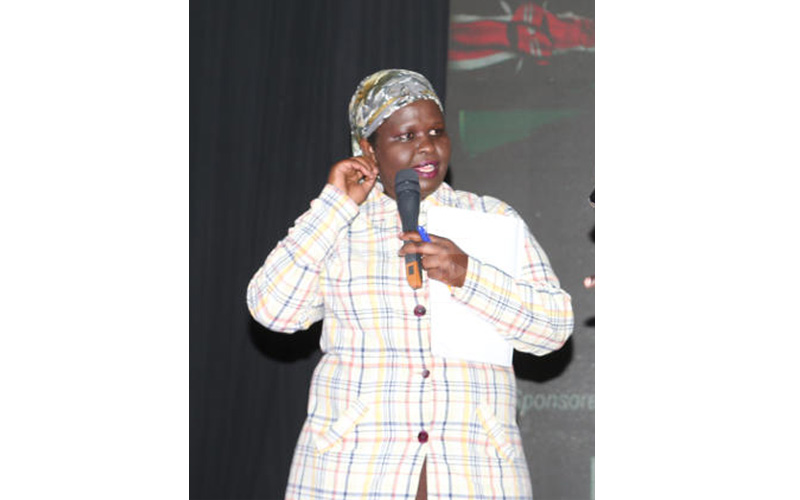 Soon after completing her studies, Jemutai was faced with expectations to start job hunting but she had other plans in mind.
READ ALSO: Professor Hamo is not my baby daddy- Comedian Jemutai
"I pleaded with my mum to let me try out for Churchill Show with the promise that if I didn't get picked, I'd start looking for a job. She gave me a year to pursue my dream as a comedian.
"Eddie Butita was the judge during my first audition and no sooner had I walked in than he simply said 'begin'. I panicked and he told me to go home and come the next week to try my luck again."
It took Jemutai 10 months to get a chance to be on the celebrated comedy show.
"By October of that year I hadn't landed the role and my mother told me to start sending out my CV. I pleaded for her to give me a month and on that Thursday, I got my first show. My act happened to be the best of the night and Jemutai was born. Here we are!"
Taking a break from comedy
She also explained her long hiatus from the stage, saying that she'd taken time off to nurture her new-born daughter. Lady Luck smiled at her and soon after returning to the stage, she landed a lucrative deal.
READ ALSO: Comedian Jemutai introduces baby for the first time
"Soon after my comeback, I got a Safaricom endorsement. When I saw Churchill's missed call, I wondered what I had done wrong. But then Safaricom called me, we went to a meeting and that was it."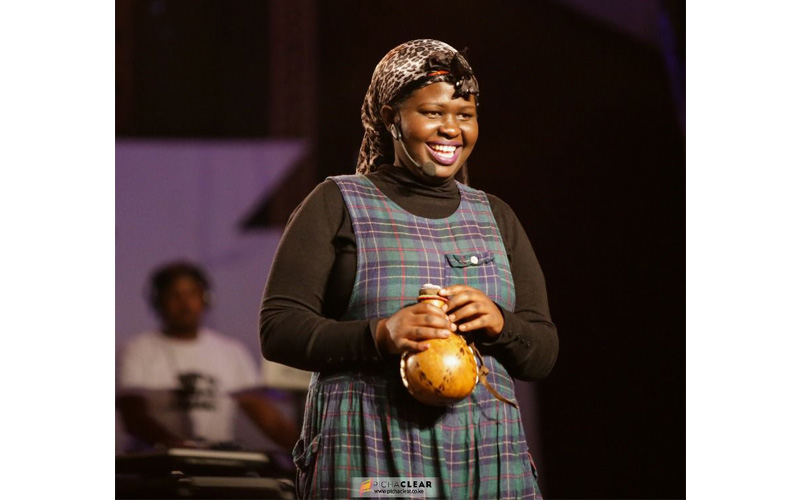 Jemutai disclosed that juggling between being a mother of two and a comedian comes with its challenges.
"Sometimes you're trying to write mistari unaskia 'mama nipatie kalamu," said Jemutai, who cites fellow Comedian Otoyo as her favourite act.
Related Topics