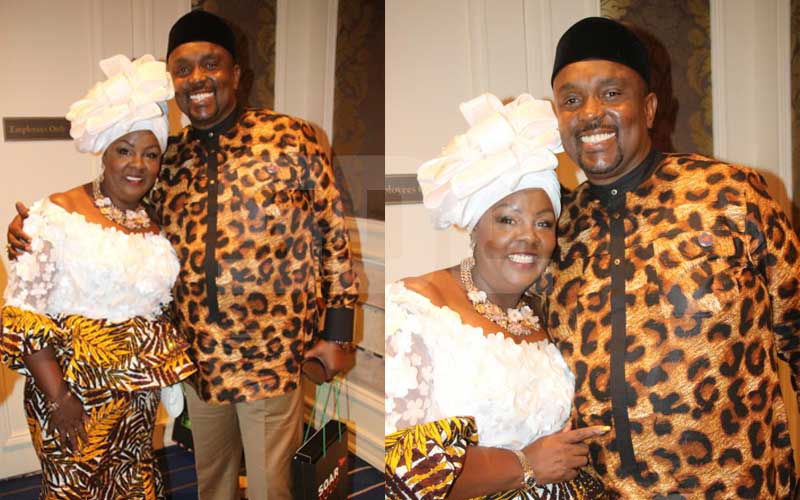 Jubilee Christian Church's reverend Kathy Kiuna recently revealed the reason why she agreed to settle down with husband Bishop Allan Kiuna. Speaking during a live Instagram session with comedian MC Jessy, the worship leader explained that she was moved by Allan's focus and vision.
"Ata kama huna(pesa) mtu hujiongelelea. Bishop hakuwa nazo lakini alipata nguvu akakuja akaniambia 'I want you to be my wife'."
After turning him down the first time, Rev Kathy agreed and admitted that she fell head over heels with him thereafter.
"Actually when he took me on a date he told me, me 'I'm not playing games, I'm looking for a wife'. I looked at him and said 'yes'. Because he knew where he was going he had a vision," she narrated.
READ ALSO: Marriage is more important than children, career or business- Bishop Allan Kiuna
After introducing him to her family, they all fell in love with him and approved of their relationship.
The pastor went on to recall when Kiuna brought goats to her home as dowry and her father had to switch healthy goats for some malnourished ones Kiuna had brought.
"When we remember that day, we roll on the floor with laughter till now," she went on.
First encounter
Kathy and Allan met in the 90's when he was serving in the Faith Evangelistic Ministry and Kathy was a singer at the ministry.
"I saw Kathy, and suddenly, something was stirred up on my inside," he said. "Immediately I saw her, there and then, I knew this was my life partner. I knew that she was the right woman for me and the fact that we became very good friends made it easy for me. Moreover, when my spiritual authority Rev. Teresia Wairimu saw her, she approved of her," said Bishop Kiuna in a previous interview.
READ ALSO: Local tabloid issues apology to Bishop Allan Kiuna for defamation
Tough times
Not too long ago, Rev Kathy revealed that her husband was battling cancer and opened up on their struggles with the disease.
"Last year, was a difficult time for us. My husband was diagnosed with cancer and was away seeking treatment. Chemotherapy had him loosing hair, gaining weight and unable to do much physically; he was unable to stand or walk for long and had to tiptoe around from the immense pain in his legs.
"Chemotherapy had him at his lowest. What was most difficult for me, was having to be home preaching most of the time and not by his side physically and honestly speaking it took all of me to even stand and preach.
"In that season, I learnt to put the weight of my faith in God. It is easy to say 'My faith is in God' yet still want to do things on your own and find other ways especially when you feel like God is 'taking time'," she wrote.