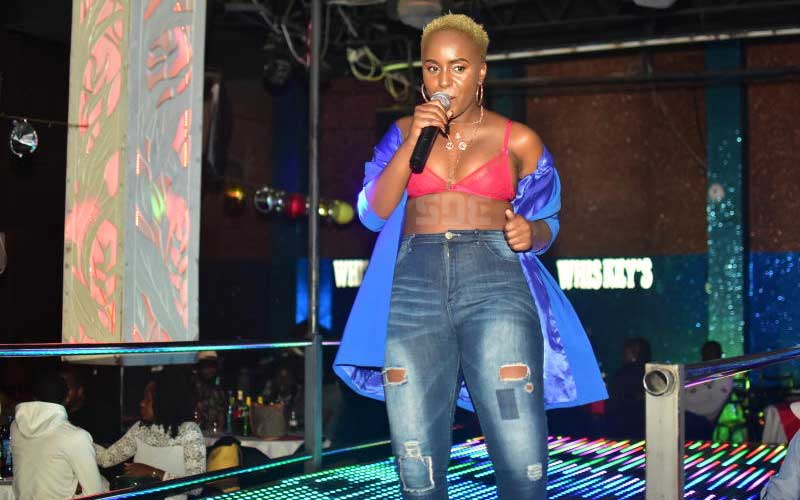 Utawezana singer, Femi One recently took to her social media to celebrate after her song hitting 5million views on YouTube.
"Finally!! We are at 5million views. We can now release another one Yes?" she posed.
However, a section of curious fan questioned whether Azziad Nasenya had been compensated for bringing the song popularity after her dance video went viral.
"I hope Azziad received some sort of payment for her efforts," wrote a user by the name Raphmckers.
READ ALSO: Tumia filters tufanane - 'Tik Tok queen' Azziad Nasenya responds to trolls
In her response, Femi One clarified that just like thousands other people Azziad only took part in the challenge and was fortunate that it went viral, which to her does not warrant financial compensation.
"The song was already trending on Tik Tok and that is why she did the challenge because she came across it," responded Femi One.
Here are some reactions from twitter:
If it were not for #azziad Utawezana couldn't reach a million views, But don't say azziad should be paid by Femi, she wasn't requested to do the challenge, she did it willingly and not expecting payments. My Take pic.twitter.com/i2jvPAgiiR — Diana Marua???? (@dianamarua_) May 12, 2020
Those who are saying Azziad deserves credits for marketing Utawezana are zombies. I knew the song even before she did the challenge but I didn't know the girl. So the song marketed #azziad
Truth be told two thirds of you couldn't be knowing her if it were not for the song. pic.twitter.com/qH48KVZub5 — Diana Marua???? (@dianamarua_) May 12, 2020
#azziad
What happens in Tittok let it remain in tiktok ???? — MaurineTheuri? (@maurinetheuri) May 12, 2020
#azziad
Plot twist , If Femi One and Mejja never released the song ,Azziad Nasenya would just be a character on Tiktok but all of you would still know Mejja and Femi one. Azziad benefitted more — Rakateer (@ItsTumbe) May 12, 2020
The 19-year-old student caught Kenyans attention her enchanting, effortless waist wiggling and infectious smile after videos of her jamming to Femi's hit featuring rapper Mejja went viral.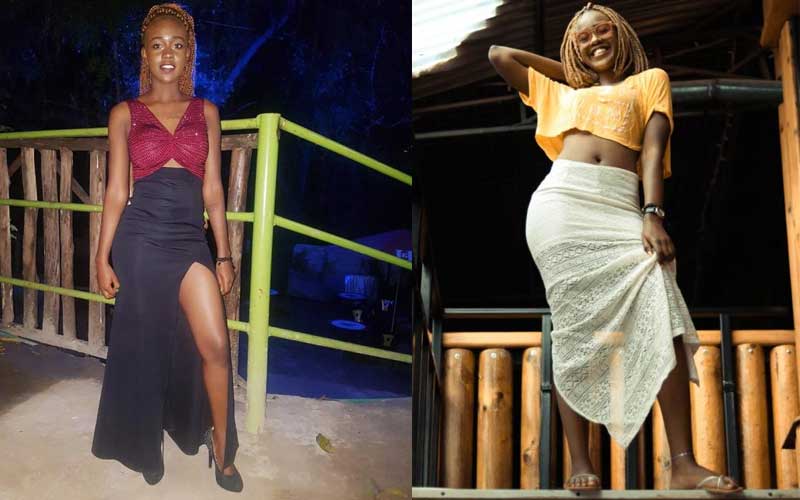 Ban
Despite its success, the Kenya Film Classifications Board Boss, Dr. Ezekiel Mutua was however not impressed by the jam and termed it as immoral and perverted. He barred media houses from airing the song during watershed periods as children were likely to consume the content.
READ ALSO: Azziad Nasenya lands TV role
Defending the production was Femi Ones's manager, Dennis Njenga who asked Dr Mutua to allow artists space to be creative.
Media house in trouble
Media station TV47 recently got itself on the wrong side of the Communications Authority of Kenya (CA) after airing the song during watershed period contrary to the Kenya Information and Communications Act, 1998 that prohibits display of sexually explicit words during watershed periods. The CA warned the TV station against any future reoccurrence, saying that it would lead to dire consequences.