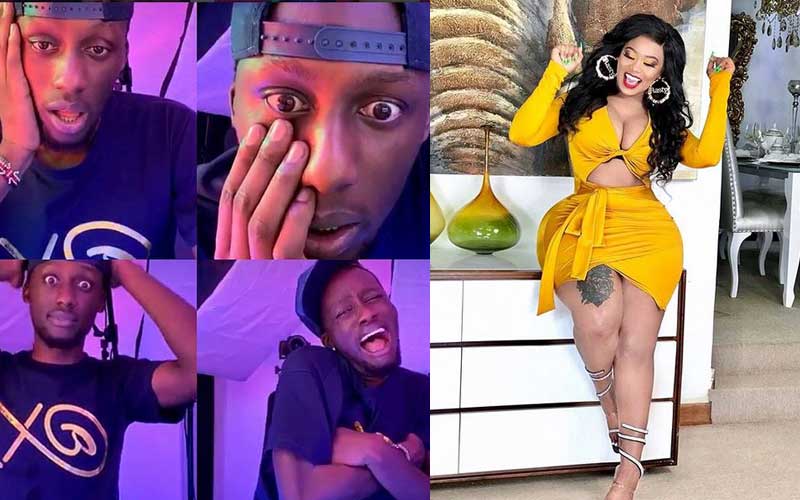 As fortunes dwindle for many mainstream artistes and creative, other savvy creators have found a way to make a killing during this Covid-19 period.
At the beginning of April, Kenyans were surprised when content creator Xtian Dela debuted an Instagram Live show of fans twerking to music of their choice. Dubbed Club Covid, the show kicks off at midnight till 4am and being the host, Dela would encourage female fans to show their twerking skills and creativity while at it in a twerk contest.
Growing popularity
The show started pulling crowds by the thousands with the biggest show recording a staggering 70,000 viewers. A lot more than many concerts or events have managed to pull together. Once the host starts the show, fans asked to join in the live stream where they showcase their skills. Young women have not hesitated to jump in with each going the extra mile to excite the viewers. Some add water, milk or whatever fluid is close by to their behinds to enhance their performance.
With viewers' comments rushing in, clear performers are identified and the fans are then asked to vote for their favourite person via SMS. User participation is the biggest draw to this show with fans owning the show.
Money matters
Due to its popularity, money was introduced to the segment with fans sending money to Dela to be awarded to the most popular twerker. With the availability of money transfer services such as Wave, fans from the diaspora started sending significant sums with some individuals sending as much as Sh100,000. According to him, the Club Covid show had raised over Sh1.45 million while a separate live show dubbed Nyonga Fest raised Sh594,180 so far. These funds Dela says on his Instagram page have been used to pay a total of over 227 young entertainers.
"You might not know this but most of them work in the entertainment industry as professional dancers and most of them are single parents. They have paid rent, stocked up their businesses, cleared their debts, moved to better houses etc because of your support. They have entertained us, made us laugh, cry, shocked us and kept us glued to our phones all night forgetting how hard the situation is in the country," he said in part of an appreciation post on the platform.
He even attached screenshots of M-Pesa payments to two of the performers indicating payment of over Sh100,000 each. Another one got Sh42,000 for her services to the cause. Others have received payments of a few thousands depending on their performance.
Similar shows
While Club Covid has gained popularity in Kenya, this is not the first of its kind. Canadian Rapper Tory Lanez started the late night Instagram Live show dubbed Quarantine Radio. The stream involved twerk contest and other forms of debauchery. So popular was the show that celebrities such as Chris Brown, Drake, Justine Bieber, Megan Thee Stallion among others to make appearances. The stream would attract as many as 350,000 viewers at a time.  But his takeover did not last as Instagram temporarily blocked him from using the IG Live feature for a week. He tried to bypass that by opening up a separate account called Quarantine Radio which quickly met the same fate.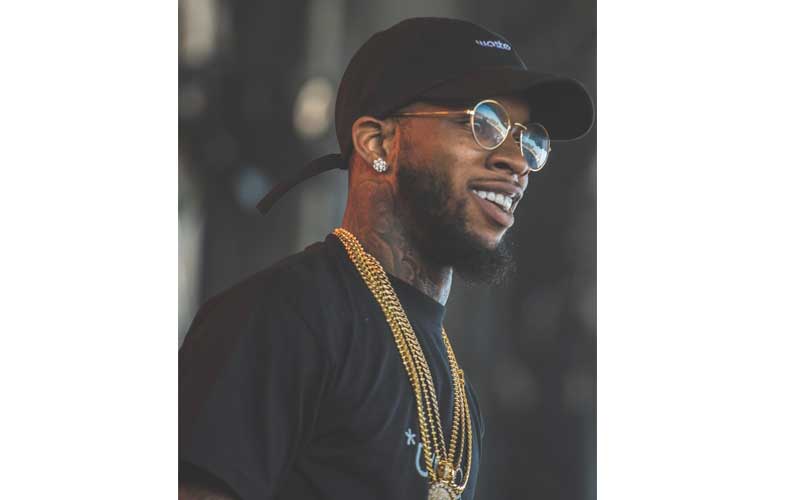 According to his latest video he expresses hope that Quarantine Radio will be back. Meanwhile The Source reported that the rapper was offered a show by MTV following the success of his live stream.
Closer home, others have tried to recreate the same experience. Socialite Vera Sidika borrowed the concept to form Sin City. The stream which airs on Saturday from midnight till 2am also features a twerk contest.
"Stay tuned and make sure you have your baby oil, Vaseline and soaps…." She teases in part as she promotes the show on Instagram.
Her first live show was marred with technical glitches with the following one doing much better with over 85,000 viewers.
Moral and legal implications
Despite the popularity of these live shows, a significant segment of Kenyans have called upon 'moral cop' Ezekiel Mutua to act on this blatant disregard of our moral fabric.
Three parents enlisted legal services and sent a demand letter seeking to stop Dela from airing the late night show with immediate effect. They also demanded that the content creator furnish them with confirmation that broadcasting had been stopped after the 3 days elapsed.
Dela through his lawyer responded with a hard hitting rebuttal. He among other arguments indicated that he runs a music and dance challenge show not some Bible study. He also implied that the hours the show runs are totally out of the watershed period and that the parents should police their kids better. He reiterated that he is aware of cyber space laws and regulations indicating that Instagram content regulators and monitors have found no fault whatsoever with his show.
While mainstream media houses and content producers struggle to find relevance during this Covid-19 period, it remains to be seen how these content creators navigate the stormy waters of morality and legality as they continue to entertain the masses.