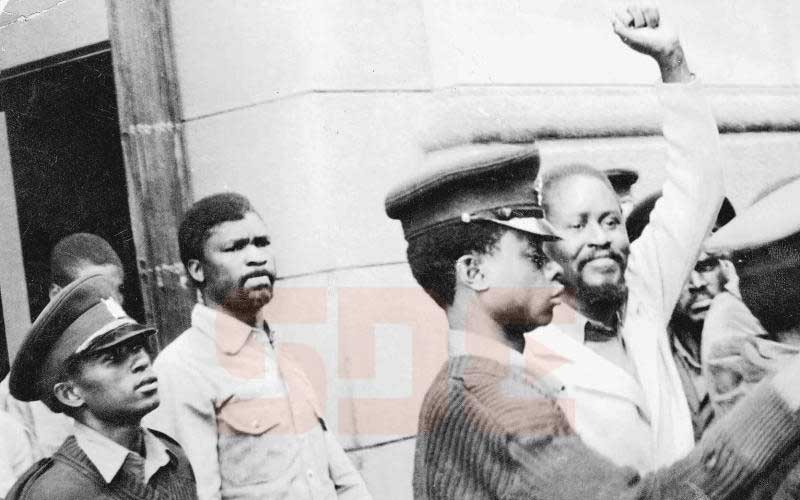 He wore the dubious distinction of having been the last person to see popular politician JM Kariuki alive.
Ben Gethi, then the Commandant of the General Service Unit, was also implicated in the 1975 murder of JM whose mutilated body was found in Ngong Forest in March the same year.
Gethi was Kenya's third Police Commissioner after Richard Catling and Bernard Hinga, whose misfortune did not auger well with the new President Moi over security matters in 1978. Hinga returned to his office only to find Ben Gethi at his desk!
Beginning of downfall
Gethi's waterloo was the abortive coup of August 1, 1982 by junior Kenya Air Force soldiers. Gethi was spearheading the crackdown on 'suspected' elements.
One was Raila Odinga. 'Jakom' was arrested over the coup and Gethi tried forcing a written confession addressed to 'Uncle Ben' detailing Baba's involvement in the coup. An angry and drunk Gethi, while chewing a piece of roasted goat leg, tore each of Raila's four letters to 'Uncle Ben' as he did not deem the confessions enough, The Njonjo Commission of Inquiry was told in 1984.
Gethi was sacked in 'public interest' three weeks after the coup but not before being arrested twice and serving time in the coolers for 10 months. In The Flame of Freedom, his 2013 bio, Baba admits to having played a 'peripheral role' in the coup.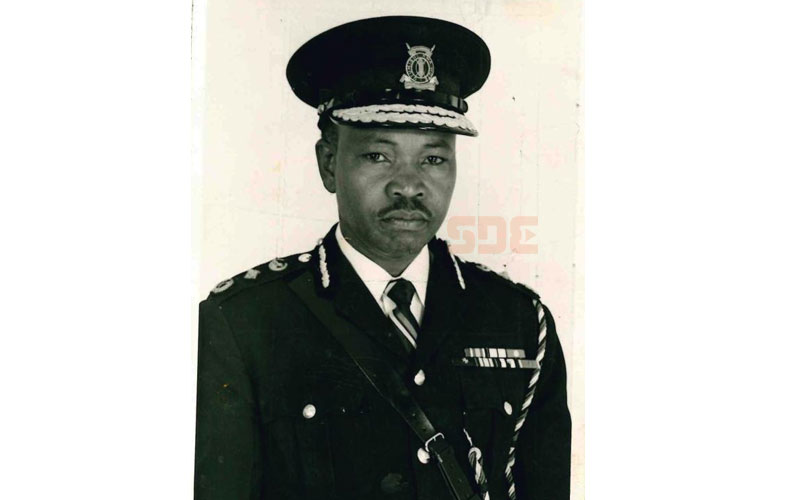 Ben Gethi was born in Ngobii, Laikipia District on December 31, 1932. He attended Kagumo Government School. Gethi enlisted at Kiganjo Police College in 1956 as a cadet following the Africanisation of the police at the time. He later became an instructor at Kiganjo and an Assistant Superintendent of Police in 1961, a year after attending a metropolitan police course in London.
The OCPD in Nakuru by 1963 served as Provincial Police Commissioner in Central Kenya since 1965.
GSU is born
Gethi was appointed Police Commissioner by President Moi after successfully constituting the General Service Unit for which he was made the first African GSU Commandant in 1967.
While the police exploits in sports thrived, 'Uncle Ben's' tenure was, however, also punctuated by gunrunners and blatant smuggling of ivory, charcoal, textiles and the (in)famous Chepkube coffee smuggling racket across the Kenya-Uganda border.
Ben Gethi, who was disclosed in 2000 as the one who allegedly first fired at JM Kariuki during his interrogation at Special Branch headquarters died in 1994 aged 62.