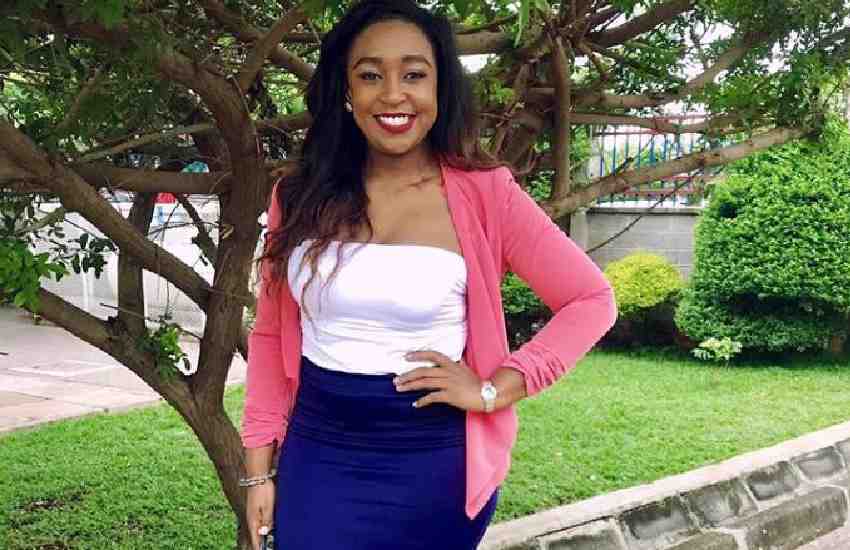 Popular TV presenter and businesswoman Betty Kyallo has shared her future plans and dreams with her fans.
During a candid Q and A session on her Instagram, the mother of one revealed that she has started giving marriage a thought.
This was after a fan wanted to know if she is planning on having more kids and perhaps settle down again.
According to Kyallo, after her divorce with ex-husband Dennis Okari, marriage was a no for her but it's something she has been thinking about.
Kyallo pointed out that she knows the things that went wrong in her previous marriage and she knows what she needs to look for in a partner.
"For a long time, I didn't want to get married after the divorce, but I think I know what went wrong and I know I can be better. I know what I need to look for in somebody. So, I'm starting to warm up to the idea of marriage because for me it was a no. But for now, I find myself thinking okay, inaweza," said Betty.
Read Also: There is no shame in breaking down- Betty Kyallo's message to single mothers
The K24 news anchor added that she would definitely like to have more children because she wants her daughter Ivanna to have siblings.
"I definitely want more kids because if I don't give Ivanna another brother or sister atakuwa like yeah mommy talk to my hand because my ears ain't listening," said Betty Kyallo.
At the beginning of this year, she shared heartbreaking details of her daughter's health and how they struggled for months.
Her four-year-old daughter Ivanna went into a coma and got admitted at the ICU at Nairobi Hospital Children's ward for a month as specialists tried to figure out what was wrong with her.
"For the Larger part of her diagnosis doctors couldn't even figure out what was wrong with her. We did numerous tests looking at every organ and blood but for a long time of hospitalization in Nairobi Hospital Children's ward we couldn't find it," Betty posted.
Before she went into a coma, Betty said, her daughter stopped walking, talking, eating and at some point, she could not even keep her eyes open.
"Early this year my sweet lovely daughter Ivanna was diagnosed with a rare autoimmune disease. It was marked by a sudden widespread attack of inflammation in the brain and spinal cord called ADEM (acute disseminated encephalomyelitis)" Betty posted.
"As a mother, this was my lowest time, I was crushed every day seeing my daughter wasting away and Couldn't do anything," she added.
Read Also: I was not sitting, waiting for Dennis Okari to come back – Betty Kyallo
Betty said she did not want to share about her struggles with her daughter's illness but it took a lot of convincing from family members.
"As another year once again comes to an end, I cannot help but reflect and look back as this year has been a special one; difficult and extremely challenging to me and my family. It took a lot of convincing for me to share what I am about to share due to its sensitivity and privacy in nature, however, I feel I won't have done my duty to thank God for not abandoning us If I decide to be silent about it. If at the end of this message I will give heart to someone going through the same challenge, anxiety, fear and Loneliness I'll sleep better," she wrote.