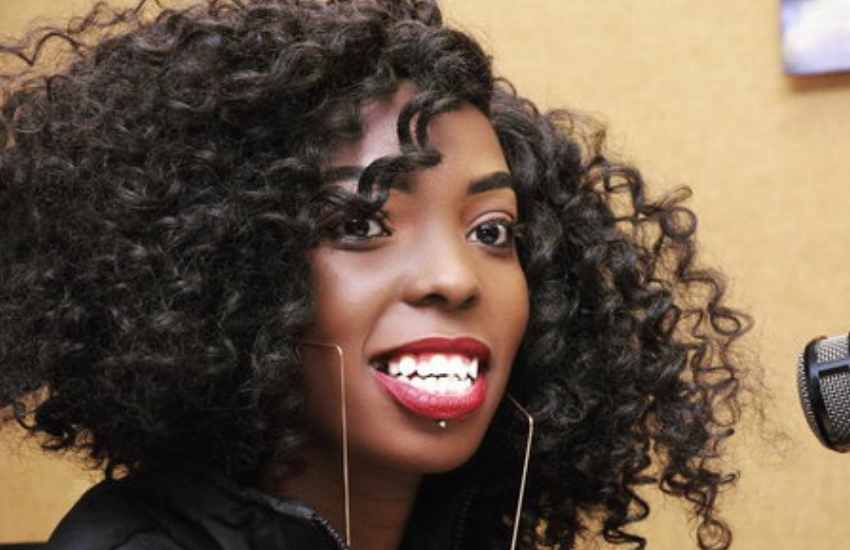 Social activist and media personality Adelle Onyango has made a comeback on the airwaves thanks to her new deal with an urban broadcaster.
Adelle who has been running a podcast dubbed Legally Clueless, has partnered with Trace FM to broadcast it. A move that has made her the first African with a syndicated podcast.
Taking to social media, the 31-year-old outspoken former radio presenter stated that her podcast that aired first on Monday, May 4, is to air every Monday, Wednesday and Friday.
"Just heard the beginning of Legally Clueless on Trace 95.3 and I'm blushing and screaming at the same time," she announced.
Adelle said the partnership will allow more Africans to hear stories they can relate with and to tell their own stories as well.
"It marks a shift in how Africans consume, create and interact with audio content," she said.
"To be able to partner with a brand that is just as passionate as I am about Africa in terms of our voices, culture and people is amazing, and this will be a powerful journey for us as Africans."
Read Also: Adelle Onyango quits Kiss FM after seven years
She further disclosed that she had taken a chance to leave her day job in order to concentrate on the project which seems to be paying off barely a year since she made the transition.
"How lit is this! The game has definitely changed and I'm so glad I took a chance on myself and remained true to my madness!" she added.
The weekly podcast documents different stages of the unique human journeys of everyday African people. Legally Clueless provides Africans with the agency over their own stories and the portrayal of Africa.
With over 388,000 streams, Legally Clueless podcast was ranked the most popular Kenyan podcast of 2019, nine months since she launched it in March 2019.
Adelle has gained international recognition for her efforts to empower African women and youth.
Danny Mucira, Trace Eastern Africa MD, said, "At Trace, we believe in the power of African stories told and inspired by Africans, hence why this partnership was a no-brainer for us."
In an Instagram post, Adelle disclosed that she had struggled with the fear of the unknown before she finally released the first episode of the podcast.
"And the way I was so scared of starting this podcast altogether! Before I recorded episode 1 I had cried coz I was so scared - fear of failure & the unknown is hectic!" She said.
Read Also: The Unwritten with Adelle Onyango, the unstoppable rising star
However, she confessed that she did not let that get in her way and took the first step.
"I work so very hard on this podcast, read up a lot about this dynamic industry but more than anything I trust my gut and that's really what fuels me - that ka inside feeling of: I not only want to do this, I'm going to do this to the very best of my ability," she said.