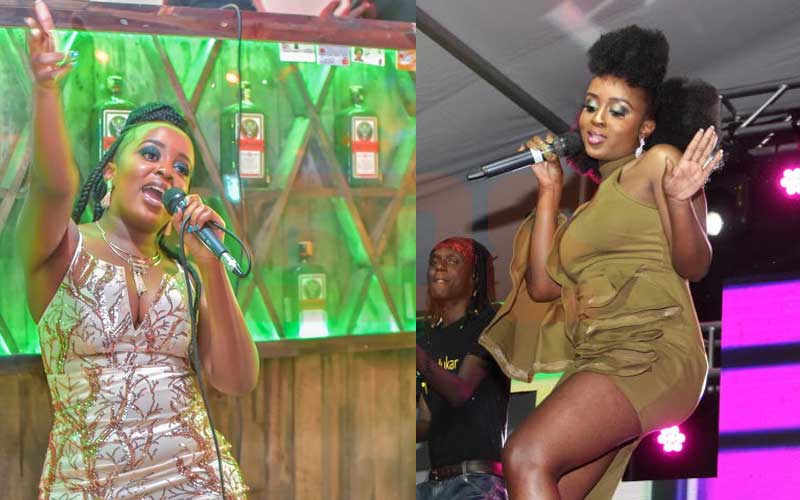 Cyberbullying is becoming a worrying daily routine amongst netizens in Kenya. The latest victim to be on the receiving end of such attacks is Singer Nadia Mukami who now says she is taking a social media break after the harsh insults she receives on the internet.
According to the Maombi singer, the number of insults thrown at her for the last one month have caused her a lot of heartaches and made her break down. In the emotional message shared on her Instagram account, Nadia confessed that there is no way she was going to hold back her emotions because she is a public figure.
"Am writing this with tears in my eyes and they are already swollen coz of crying! I know they say I am a public figure, I need not to show emotions; I will show my emotions! There isn't an insult I haven't received! All levels of explicit insults!" she said.
"This has been a month of one heartache after another, I swear I have broken down! I am always the strongest among my friends; they say God doesn't give you something you can't handle; I wish he didn't trust me this much every time!" she added.
The fast-rising star also disabled the comments section on her Instagram page.
READ ALSO: Nadia Mukami answers the internet's most asked questions about her
"Am taking a break, I will be back!" she wrote.
The announcement came shortly after she reported a female fan to Directorate of Criminal Investigation (DCI for insulting her online.
It was reported that the woman accused the singer of swindling her Sh15,000 though a Facebook post. The woman going by the name Stella Bella on social media claimed they had gotten into an agreement with Nadia which saw the singer allegedly perform at an event organized her accuser.
Bella further accused Nadia of not paying her Sh80,000 they agreed on.
Nadia's management disputed the claims, adding that they had reported the matter to the DCI and detectives were following up to ensure the culprit is apprehended.
READ ALSO: I was going through a rough patch-Nadia Mukami explains 'Maombi' lyrics
''We therefore demand that the said post be pulled down in the next two hours and a video apology to Nadia Mukami be issued by Stella Bella. Should Stella Bella fail to pull down the post and apologise, we shall institute civil legal proceedings against her.
"Since this has been a never-ending trend on social media of masked bullies who hide behind pseudo accounts and anonymous posts, we have taken legal path and reported the crime to the Cyber Crimes Unit of the Kenya Police," the statement said.