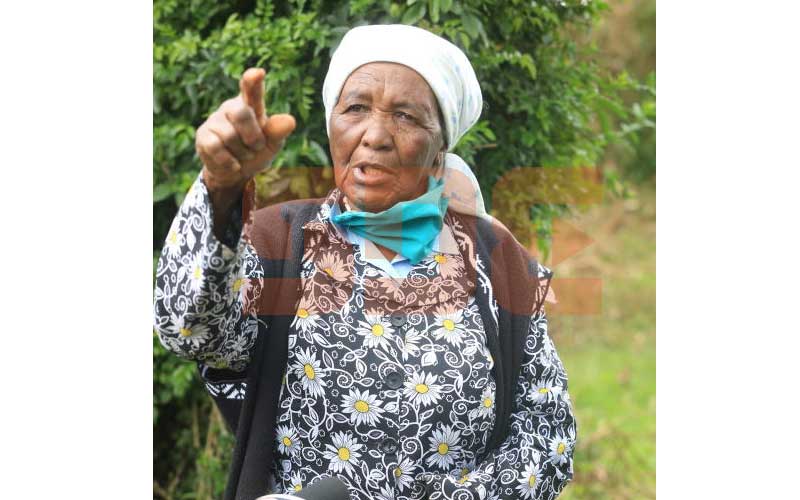 The family of a man, hurriedly buried by county health officials in protective gear at a village in Lari area of Kiambu County, have complained about the stigma they are facing from fellow villagers.
A double-cab pick-up with six men, all in white aprons and facial masks, drove to Nyambari village yesterday to bury David Kamau, suspected to have died of COVID-19 on April 26.
They went to the gravesite without any ceremony and quickly lowered the coffin that was covered with a black polythene bag.
"The men did not want to be helped even in lowering the coffin. We were reduced to spectators," said James Gatonye, a brother to the deceased.
READ ALSO: Kirinyaga villagers run for dear life as meteorites fall
The team then fumigated the whole compound and instructed the family not to go near the grave. The sight of the men riding a government double-cab in white protective gear with a draped coffin sent social media ablaze with speculation.
Numerous calls
His family is now shunned by neighbours and friends, who believe Kamau died of COVID-19, an allegation the family vehemently denies. The family is still eagerly awaiting the results of the post-mortem examination as promised by the health officials to put the matter to rest.
Yesterday, Elizabeth Gatonye, Kamau's grandmother said the family is facing stigmatisation for no reason.
"I went to pick a few things from the shop and people were running away from me. At my age this is something I would hate to see again," Elizabeth said.
READ ALSO: COVID-19 patient slits his throat at Mbagathi
"I'm not resting because of numerous calls from friends, relatives and health officials all wanting to know how am fairing since I was in very close contact with my late brother. It's a taxing moment of my life," said Gatonye.
He said Kamau died at Kiambu hospital after severe chest complications. But when the family went to collect the body for burial, they were told Kamau would be buried by health officials.