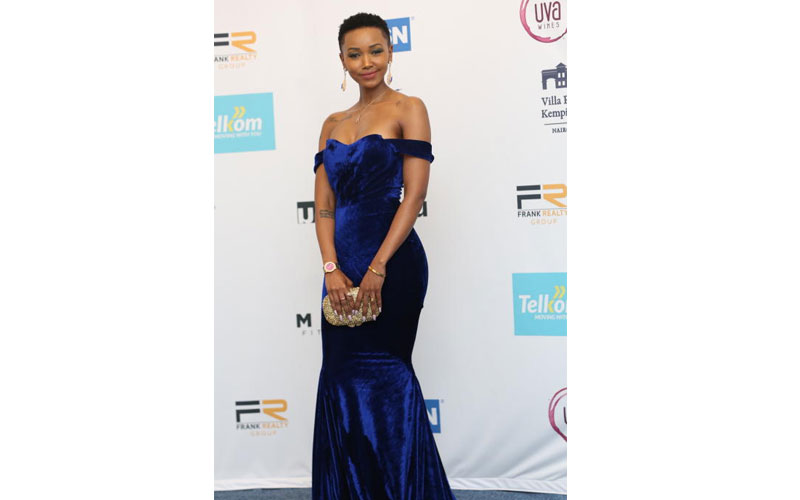 The idea that Kenyan celebrities are wealthy, superior, elegant, imperial or an extension of a bourgeoisie divide has been challenged and upstaged by a virus.
The inequality or even parallelism between celebrities in Kenya and their fans is vivid as day now, but this is a subjective arguable premise.
Better yet, the pegged questions on the stars' standard of efforts, nay generosity, in fighting COVID-19 pandemic have been floating in the air seeing how engrossed their social media accounts usually are with superficiality of their affluence and lifestyles.
Case in study: Huddah Monroe's juxtaposing commentary on Eliud Kipchoge's GQ outfit being a staggering Sh500,000 versus her paired earrings, but going MIA during the unprivileged society's most needy moment only makes her sentiments and relevance justifiably displaced at a time when charity is being tested to its core.  
READ ALSO: Akothee goes all out on birthday, donates maize flour worth Sh500,000
The perpetuating debates on the fundamental professions during such a pandemic have been knocking, underneath it questioning the role and value of celebrities and entertainers.
Celebrities have been pressured to go beyond encouraging social media posts. "Stay home, sanitise, and check on your loved ones" are trending but slowly wearing out thin. Their pro-activism against COVID-19 has been conspicuously underwhelming with exceptions to some, supposedly.
Boredom became the new disease overnight when we were too worried about corona. "This is not lockdown, this is house arrest," Zari Hassan diagnosed.
Celebrities have retorted to online entertainment in response, from concerts, skits, live sets, begging the query if this is the new normal being rolled out before our very eyes.
Apps such as Tik Tok, Triller, Zoom, House Party and more explorations are increasingly becoming more prevalent as fans and influencers flock them to create content and remain actively social with their significant others and loved ones.
Are Kenyan celebs doing enough during the pandemic?
Who is built to survive the virus' effects, however? Celebrities and Kenyan personalities certainly could. They get countless figures to do shows, earn from brand endorsements and advertisements, blockbuster films, or even rake in the loot from sales of their talents' products.
Wanjiku and Atieno, however, are going through turmoil and torrid times with their hand-to-mouth design of earning a living being tampered with by an unforeseen virus. With imposed measures such as inconveniencing curfews, hiked fares, lowered wages, and a selfish escalation in cost of living from capitalists even with lack of a stable income by civilians, there is no telling if things could turn for the worst. Normalcy has been drastically interrupted, and the uncertainty of a silver lining is a stress-feeder.
The personalities we adore, consume, celebrate, defend and even bankroll are now living in the comfort of their second palatial homes, basic commodities far from their woes. Their Achilles is reaching the mall on time to throw it in the bag. Some do groceries at high-end places such as Zucchini, albeit Mama Mboga barely pockets a dollar a day. Or the more shallow ones such as "I miss dressing up to feel cute" have also been exposed. The cracks show, and it's an interesting time to be a celebrity in front of the world.
Is there a misuse of social media or is it justified entertainment in the face of 'boredom'?
The disparity between the entertainers' class and commoners is getting the spotlight it never really asked for till this moment.   
Rapper Khaligraph Jones just copped a new navy blue German machine, Porsche Cayenne SUV that could be well over Sh7,000,000.
READ ALSO: Octopizzo donates food to Kibera residents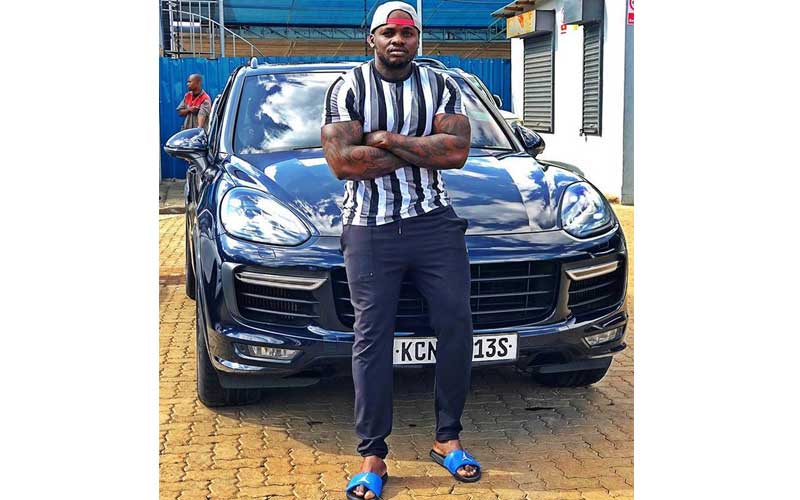 Recently online, a woman revealed her burden of buying sanitary pads in these trying times prompting Janet Mbugua's Sister Speaks initiative to react to the cause. Meanwhile, lifestyle Vlogger Natalie Tewa was in Fairmont Hotel in Nanyuki sipping a bubbly substance and seemingly unbothered by what is transpiring in the world.
Davidson Wakairu, known in close circles as Bragga, casually posted how he is in a 'luxurious prison', Radisson Blue Hotel. Along with contemporary Kitawi Mwakitele, the two are quarantined eating five-star meals while their supporters' economic relevance burns to ashes.
In South Africa, successful rapper-businessman Cassper Nyovest was receiving backlash from Twitter fans after American singer Rihanna donated $5 million (R88 million, Sh880 million), and "he was just playing Fifa" according to a Tweet. To add salt to injury, Riri further donated a whopping $1 million alongside rapper-mogul Jay-Z through the Sean Carter Foundation, on top of her earlier donation.
READ ALSO: I will donate my share to the needy during this trying period, pledges King Kaka
"We don't have Rihanna money. Truth is, we don't even know what we gone eat if the lockdown goes down for more than three months. Maybe if we were supported and stanned like y'all stan Drake and Rihanna we would have the money for help. It's not that we don't want, we don't have," Cassper tweeted.
Something artistes in Kenya have rallied behind, citing a lack of funds and false narrative of them living in comfort, highlighting how the image they portray in the media glitters in gold, but the reality is far from it.
For instance, the star of Willy Paul's celebrity is bright so when he rants about anything, the message will nine times out of 10 reach an audience. His candid outcry about the Kenyan artistes soliciting some form of compensation from the indifferent government in light of corona's ramifications was a moment.
"Dear Mr President if an established artiste like me can feel the pinch, what about the uprising artiste who makes Sh5,000 per gig and they still have to pay their rent?" he intimated in a longer post.
And Mr President had his ears open, and announced Sh100 million in cushion fees to the creative, sports and cultural sectors.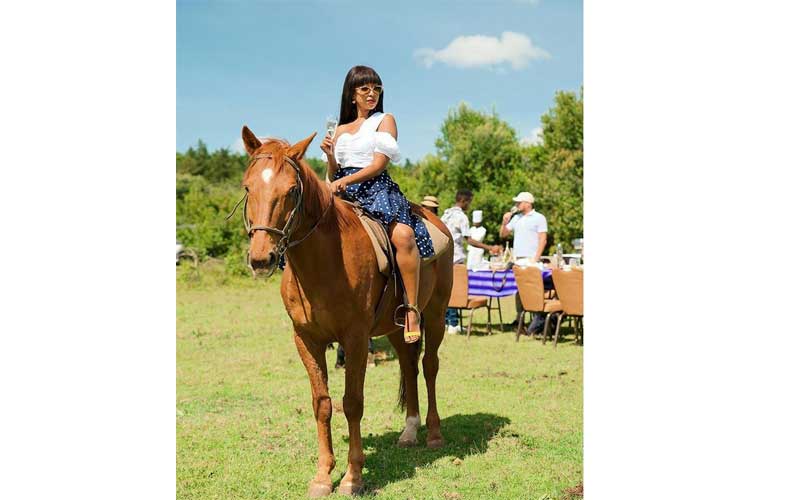 Celebrity philanthropy
In good spirit, however, several showbiz expatriates have voluntarily joined the fight, laid down the groundwork and let the walking do the talking.
Actress and media personality Foi Wambui has been posting her activities with a Red Cross street team going into the heart of informal areas to provide support.
David Avido, the founder of Looks Like Avido, has sewed multiple masks and delivered more than 2,700 free of charge.
AFRIMA winner and entrepreneur Akothee, through her Akothee Foundation, has gone out of her way heading into the unprivileged settlements stocking them up with foodstuffs and water. She has personally gone into militant mode, and not left the labour to employees, showing her desire to tackle things and make a difference. Clearly, what a man can do, a woman can do better.
The writing is on the wall, and what a time it is to be alive to witness the heroes and zeroes of Kenya's entertainment industry.