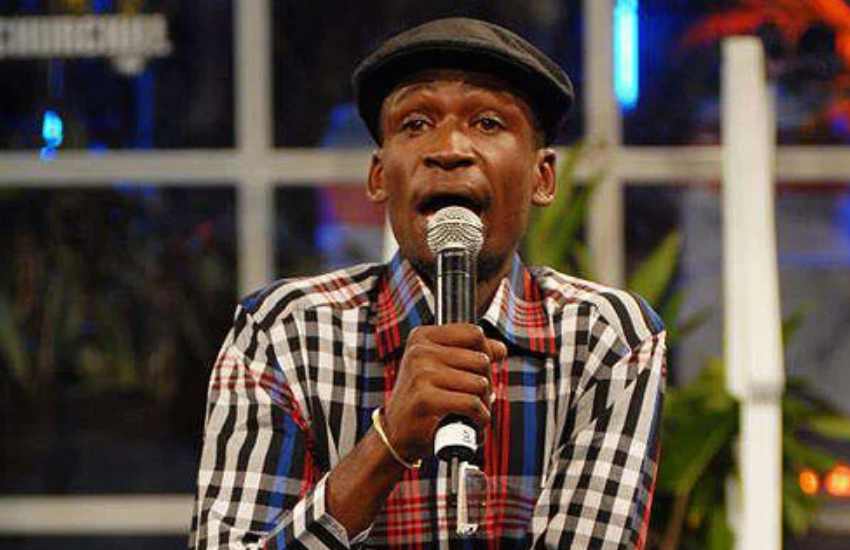 Three years since his passing, Churchill Show comedian Emmanuel Makori alias Ayeiya stands tall among equals, remembered as an icon.
His legendary phrase 'Aiyeya Poa Poa' remains in the hearts of his fans, ringing true in memory as a talented comic whose death robbed the nation of a promising comic.
"He was coming up very well. Ayeiya, we still love you so much," said laugh industry boss Daniel Ndambuki alias Churchill as he remembered Ayeiya.
For Felix Odiwuor, better known as Jalang'o, the industry has not been the same since the father of one tragically died after a Toyota Premio he was travelling in crashed into a concrete pole in 2017.
Known for his signature hat, briefcase and dramatic entrances, Ayeiya was in the company of colleague Paul Wakimani Ogutu, actor Maina Olwenya and wife Alice Njoki when the accident occured.
Read Also:Tears flow as family and friends pay tribute to comedian Ayeiya during memorial service
The other occupants sustained injuries and were rushed to Kenya National Hospital.
News of his death shocked the whole nation especially those who had just seen him perform on Churchill Show the previous night.
"It was one of the saddest moments in the industry," said Jalang'o.
A funeral service in his honour was held at Nairobi Pentecostal Church (NPC) in Karen where he was hailed as a jolly man who loved his wife and daughter Tamara.
"Ayeiya was not always on the show but he would come and advise me on what I needed to do. He gave me hope with what I had. I would call him every time I had a problem to ask for his advice," MCA Tricky said during Ayeiya's second anniversary last year.
Read Also:Death robbed me of my mentor - Njoro speaks on losing Ayeiya
"Dear Emmanuel (Manu), it hurts that I have to write this at such a time. Couldn't imagine one day you would not be here. You were more than a partner to me, you were my friend, the only man our kid Tamara called 'daddy'. You made sure we became a prayerful family. I still have your dreams with me. Tamara will attend shule poa poa sana with the help of God," his wife said during a service in 2017.