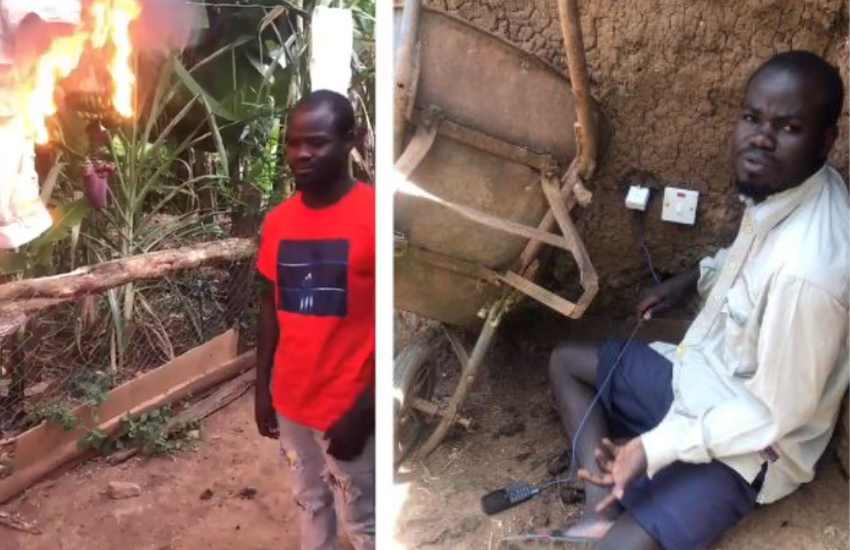 Leading Kenyan comedians have rallied and offered support to fellow comic Mulamwah after he set his trademark costume on fire and announced he was giving up on comedy after years of endless cyberbullying.
Drawing from their own experiences Jalang'o, Dr Ofweneke and Dj Shiti among others, encouraged Mulamwah to reconsider his decision and press on saying they have all, at some point, been in his shoes.
They highlighted that trolls indeed impact lives and noted that while the field they are in is tough, giving up was not an option and urged the comedian to take heart in the lives he has touched with his craft.
"Kijana kesho ukiamka enda sokoni uchukue nguo ingine kazi iendelee. You can't make everyone happy! Even Jesus was crucified!! I know sometimes it really hurts but truth is no one has ever made it without haters!! Sisi siku hizi tumezoea hadi tusipotukanwa tunashangaa nini mbaya! Harden up son! Nobody said it will be easy! Hakuna kutoroka!! Twende kazi!!" Wrote Jalang'o.
DJ Shiti, on the other hand, asked Mulamwah to focus more on the positive and keep his head in the game.
"Now this is the real definition of trying to make everyone happy... huwezi.. hata ukifanya nini hawatakupenda... sisi tuko mpaka na members of the family wenye tunasaidia na school fees na rent, marafiki wenye tulileta Nairobi wengine tunazunguka nao tukifikiri ni watu but bado wanasema tutaisha coz hawaonangi kenye tunafanya ya maana na usanii. Wacha ujinga, nunua nguo ingine kuja tufanye comedy Nairobi city," wrote Shiti.
Read Also: This is becoming toxic - Doreen Majala denounces hate on social media
He added: "The best way to enjoy life in this Industry is to focus so much on positivity. #Mulamwa the King of vines... kenye hao maadui hawajui is that you are one of the most supportive comedians... Son kama Mwenyezi Mungu hajakudharau mwanadamu ni nani?"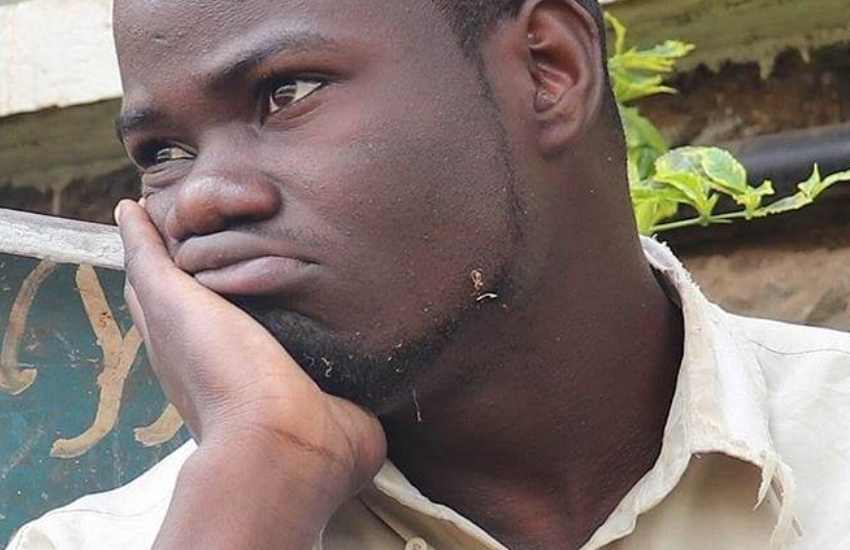 For Dr Ofweneke, Mulamwah should not let the critics deny him his glorious date with destiny.
"Small bro, no one promised you it was going to be easy but nobody says that you can't overcome it as well, man was made to talk but whether it's positive or negative was left to man to decided but hey good news is only God is the author of your destiny and many great stories are made out of people like you and I, wake up tomorrow smile and ask yourself why you have been doing it in the first place. You must go back!! Change the clothes if you have to!!" added Dr Ofweneke
Making the announcement on social media, Mulamwah explained that the decision was not easy and reiterated that the negativity had gravely affected his life and those around him.
"It wasn't an easy decision to make. Am sorry guys, what was to make me happy makes me sadder, more enemies than friends, too much negativity, and trolls. I wasn't here for fame and bad blood but for fun. Shukran sana kwa the support from the fans and everyone else who made it a success. To those who always wished the worst for me I hope y'all happy now, the stage is all yours. My prayer is that no one else goes through the same again," he wrote.
Read Also: Tumia filters tufanane - 'Tik Tok queen' Azziad Nasenya responds to trolls
The saddened vine star went on to explain that the pressure got to his girlfriend Carol who was equally trolled and, as a result, had a miscarriage.
"I once posted @carrol_sonie while in a hospital bed, we had just lost our baby at three months following stress after being trolled online. I have never been the same since then. Pole sana pia for all who looked up to me especially the kids, I have failed you, but keep your heads up. We shall still meet on different entertainment platforms, social media ADS and product campaigns too. God bless. Asanteni," he concluded.
Related Topics