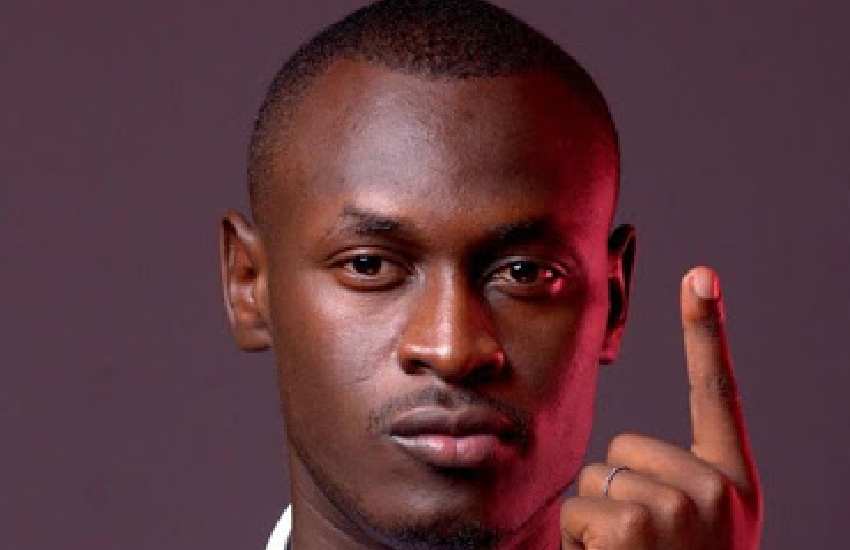 When President Uhuru Kenyatta on April 6 announced that Sh200 million will be paid out every month to cushion artists from the effects of coronavirus and that he has directed the Ministry of Sports, Culture and Heritage to set aside a further Sh100 million, creatives breathed a sigh of relief.
For rapper Kennedy Ombima aka King Kaka, however, his proceeds from the fund will be donated to the less fortunate that have no ways to fend for themselves. Taking to Twitter, the Wajinga Nyinyi hitmaker pledged to donate his share to needy families; to ease their struggle during this trying time.
"I will donate my share to the needy families during this trying time," he wrote.
That is not all. The rapper, through the King Kaka Sanitary Bank Campaign, is also distributing sanitary towels in slums.
"The King Kaka Sanitary Bank Campaign has today distributed sanitary towels to young adolescents mothers from Kiandutu Slums, Kiambu County. This was done by one of our partners @drsusangitau, we thank you Daktari for the good work you are doing to help girls of Kiandutu slum," he wrote.
Terence Creative
Joining King Kaka in the charity drive is comedian Terence Creative who asked the government to redirect his earnings to the needy.
Read Also: Kenyan artists to get Sh200 million monthly in royalties
In a letter to the government posted on his Instagram page, Terence opted to give to assist those that could not put food on the table due to the ongoing pandemic. 
"Hello, government please direct my money as an artist to assist in fighting this pandemic and the needy Kenyans who can't put anything on the table cause if the current situation. #prioritiesfirst #Kenyafirst."
Akothee
Offering another helping hand is singer Esther Akoth better known as Akothee who offered to provide masks and soap.
"What world would we have if all women accepted that we are women and can do great things together to support our community, I need sanitizers and liquid soaps to go and distribute to those who have no idea of what's going on in the world. Where can I buy the masks?
"Where are those women who manufacture homemade soaps, let me be your customers today, I know that business so msinigonge, I know the price, please if you have some drop in on inbox with the price, thank you @akotheefoundation, let's start with 10 litres packed in small containers," she continued.
Read Also:Why coronavirus pandemic is proving to be a minefield for celebs
It did not end there, the Lotto crooner through Akothee Foundation has teamed up with Tuskys supermarket to collect donations that will be used to feed the less fortunate.
"As you think of your families during the lockdown, also remember those who live from hand to mouth and vulnerable communities, @akotheefoundation @tuskysofficial, please shop for just one family and drop at our shopping basket at the tuskys Mtwapa Mall entrance @akotheefoundation God bless