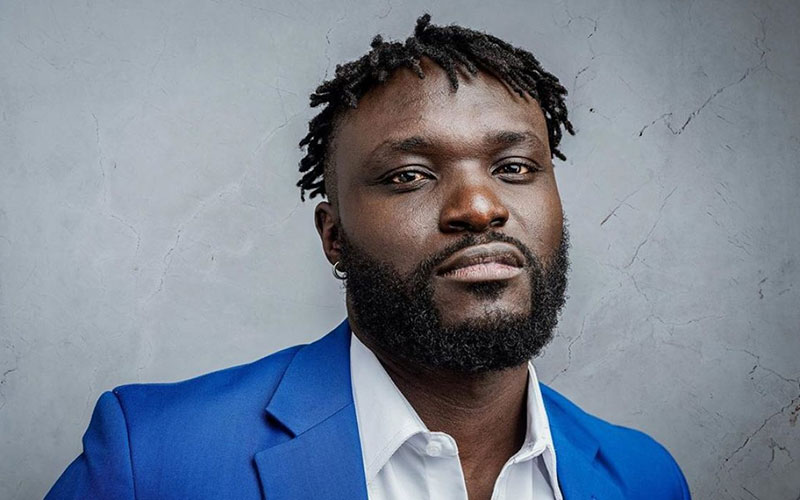 Michael Kennedy Claver professionally known as Naiboi through his lawyer David Katee has responded to claims that he did not pay for over ten songs producer by Ilogos.
In a demand letter seen by SDE, Naiboi warned that Ilogos has 48 hours to unconditionally withdraw all strikes against his YouTube channel and issue an apology for the same.
"We have hereby been instructed by our client to demand the following from you; that you cease and desist from making any defamatory statements against him on any platform; That you furnish him with all his content in your possession with immediate effect," reads part of the letter.
In the same demand letter dated April 6, 2020, Naiboi alleged producer Ilogos claimed to have lost some of the songs he produced for him in 2017, only to resurface less than three weeks ago.
READ ALSO: It was not easy getting here- One on one with multitalented Naiboi
"In 2017, you produced a sound recording for him in which he authored and recorded a chorus for the same but this also you claimed was lost with the rest but it resurfaced last week when a song was released by another artist.
"It is from the foregoing that our client states that you lied about losing his songs and you went ahead and sold the same recording and the chorus to another artist by the name Arrow Bwoy knowing very well that it belonged to our client. Arrow Bowy went ahead and did the verses and released the song which premiered last week containing the same sound recording and chorus but going by the name Toto," read part of the letter
According to the producer, Naiboi had ignored his calls after prompting him for payment, a move that forced him to sell some of the unreleased tracks. In a viral post, Ilogos revealed that he was forced to sell one of the songs to Arrow Bwoy after Naiboi failed to pay for it.
"Hey, this's Ilogos music. So this is a very sad story. There's this artist called Naiboi. I produced for him more than 10 songs but as I was expecting payments, this dude seemed to have no intention of paying and some of the tracks have been released. When I started pushing for my rights of payments the guy never picked my calls or respond to any of my texts. I didn't want to pick a fight and so I decided to sell the unreleased tracks, one of them was Toto whom the new client was ArrowBwoy and he paid cash for the project," read the post.
He further claimed that when the 2 in 1 hitmaker heard the song under Arrow Bwoy's name, he went ahead to claim the rights of the song, forcing it to be flagged from YouTube and Boomplay.
"So this Toto track had a written chorus already on that matter I'm the author of the prehook and hook. Suddenly, this Naiboi guy started to claim the rights of the song, the track he couldn't pay for," he said.
The producer added that all the songs he produced for Naiboi have been pulled down from YouTube because of the payment issue. He, however, assured fans that ArrowBwoy's song would be back on YouTube by Wednesday.