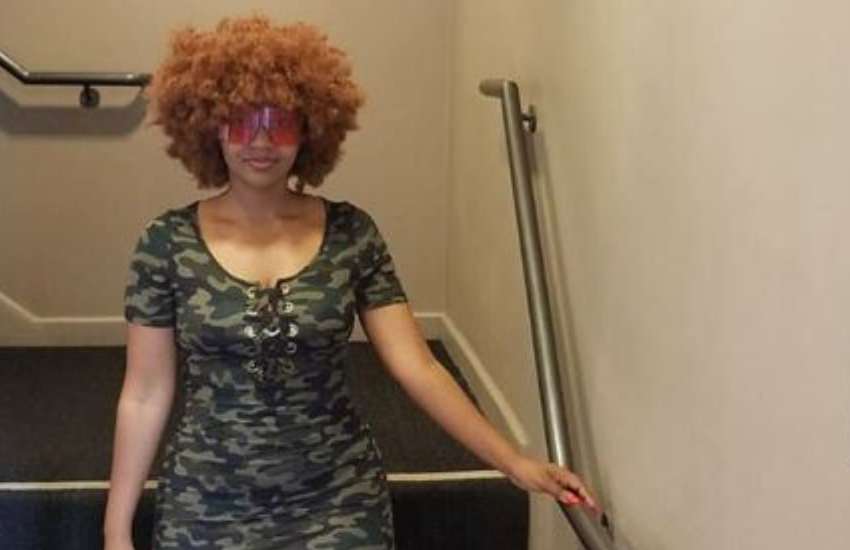 Dj Pierra Makena is out of her 14-day quarantine, made compulsory to all persons making entry into the country by the government in a bid to combat coronavirus, following her month-long tour of the United States.
Taking to Instagram to share her relief on testing negative, Dj Makena stated that the precautionary measure was not easy but necessary to halt the spread of the disease that has of April 4, claimed four lives in Kenya.
Dj Makena thanked her followers whom she updated daily of her progress for their support and patted ministry of health officials for what she said was crucial guidance during the period.
"Yay!!! Guys, we did it!!! Thank you for standing with me throughout my 14 days of self-quarantine. It wasn't easy but God saw me through. I'm in perfect health. Thank God he kept me safe and away from the virus. Thank you, MOH for your guidance throughout the days" wrote Dj Makena.
She further advised all to heed government directives and emphasized to those with symptoms to isolate and get tested quickly.
"My advice...stay safe. Do everything possible to avoid the infection. And if you feel any symptom...quickly isolate… Get tested and get to your road for recovery. I can see my baby/family and a few of my friends without fear. Bless you, all and thank you once again," she added.
Read Also: Dj Pierra Makena narrates how gunman confronted her after a gig
Speaking on day 1 of the quarantine, the Dj narrated that she was heartbroken that she could not be with her daughter Ricca Pokot but expressed her resolve to protect her and their loved ones.
Ricca, was during the period, babysat by her grandmother.
"Day 1 of self-quarantine and oh boy! I don't think I know what I'm doing...but thank God I'm still fatigued so I need the rest…My baby is with grandma...she is not taking it too well. Felt better yesterday.
"Still can't sleep at night. Spoke to my baby and she is not taking it well. It's terrible. I feel bad that I can't see her yet. Staying in the house is weird though but thanks to my friends who have been checking up and even coming downstairs to wave at me crazy uh!?" She said.
Narrating her experience on the third day, she admitted that the 14-day separation compounded by her February trip to the USA was the longest period she has been away from Ricca.
Praying to be out before a total lockdown, she revealed that she had plans to visit her mother, should the tests be negative.
"All I pray is we don't get a total lockdown such that I can't even go to my mom's after the 14 days. Please, God, hear our cries," she said.
Read Also: Why DJ Pierra Makena lost friends when she got pregnant
Whilst her prayers for a complete lockdown are yet to materialize, in South Africa, residents are feeling the heat.
According to socialite turned entrepreneur Zari Hassan, the lockdown feels more of imprisonment.
"Looooord, I was just gonna take a jog. Jokes aside, in SA it's not even a lockdown, it's more like house arrest," said Zari in a Tik Tok video.
Related Topics