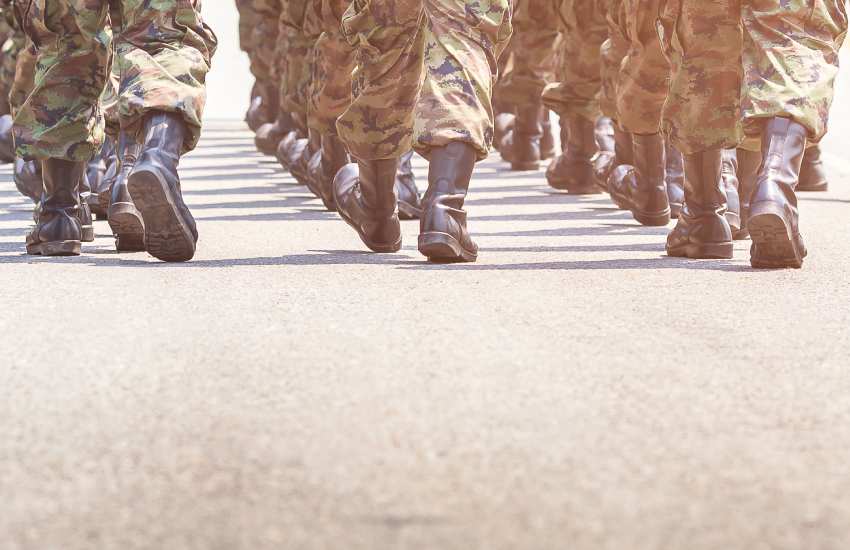 A lockdown has been imposed at the Lanet Barracks in Nakuru after a soldier was reported to have come into contact with a Covid-19 patient.
Consequently, other 50 soldiers and their families who are suspected to have had contact with the soldier and his family have been put on quarantine.
Nakuru Governor Lee Kinyanjui wants the county put under total lockdown following an increase in the number of confirmed Covid-19 cases, arguing that it is inevitable if Kenyans want to prevent further spread of the virus.
According to the governor, it is better to deal with a food crisis than the coronavirus pandemic.
"Kenyans are still working from 6am to 6pm and they get into contact with each other. That is a risk and the institution of curfew alone will not suffice," Mr Kinyanjui said.
Read Also: How I beat COVID-19 - Kenya's patient zero Brenda Cherotich speaks
He added that it is evident many Kenyans are violating the directives of the Ministry of Health, especially in maintaining social distance and avoiding contact.
"Kenyans are ignoring the fact that the pandemic is with us. They don't maintain social distance, wear protective masks or wash their hands," he said.
Sources at the barracks told the Sunday Standard that the lockdown was enforced yesterday afternoon and no one was allowed in or out of the barracks.
Restricted movement
"Yes, there is no getting in or out of the camp as per the directive and regulations issued. Movement, even that of vehicles, has been restricted," said a source who spoke on condition of anonymity.
He said the restricted movement is meant to prevent further spread of the coronavirus that has infected 122 and killed four.
The lockdown was imposed following concerns that an officer who was staying with a 20-year-old woman who tested positive to Covid-19 interacted with more soldiers while on duty.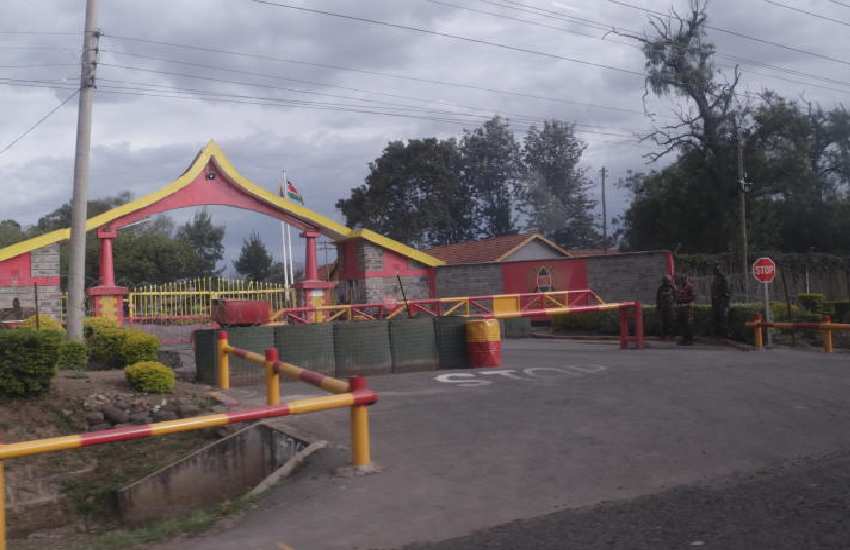 At the time, the officer was not aware that the woman, his sister-in-law, had been in contact with her mother, who had travelled back from the US.
The 20-year-old, who is currently undergoing treatment at the Rift Valley Provincial General Hospital in Nakuru, had travelled from Mombasa where her mother is in self-isolation, to live with her sister who is married to the officer.
Despite having come into contact with a coronavirus patient, she allegedly operated normally, posing risks to her family and others.
A health official said officers who were in contact with the woman or her brother-in-law have been placed under quarantine at Moi Forces Academy, within Lanet Military Barracks.
He said the officers have been directed to remain in quarantine for 14 days. "Military officials are observing those in quarantine as a measure to avoid spread of the virus," said the source.
Read Also: Brenda will not meet family soon despite testing negative
Family members of the soldiers, including their wives and children, have also been placed in quarantine for close medical observation.
"Officers who came into contact the officer have been quarantined. I am informed it's an entire platoon and their families," said the source.
Regular checks
At the barrack's quarantine quarters, soldiers and their families are undergoing regular body temperature checks and other tests.
Those who exhibit Covid-19 symptoms, including accelerated body temperatures, breathing difficulties and headache, will undergo mandatory tests.
"This issue is so sensitive that a team of medics is observing the soldiers to guarantee their safety. We cannot risk their lives," he said.
Nakuru County Commissioner Erastus Mbui refused to comment on the lockdown at the barracks.
"I do not have any information whether there is a lockdown in the military base, because they do not brief me on their operations. They have their own command," Mbui said.
To prevent further spread of the coronavirus, he said, chiefs and village elders have been directed to help in tracing more contact persons who associated with the patient.
"Local administrators are liaising with matatu operators to establish individuals who were with the patient," he said.
Chief Public Health Officer Samuel King'ori said at least 24 people who were in contact with the patient have been traced.
Her sister and her two-year-old baby are at the Rift Valley Provincial General Hospital isolation ward where their samples have been taken for tests.
Read Also: Mombasa woman flees quarantined mother, tests positive in Nakuru
The baby, according to the official, is sick and is coughing while his mother, the coronavirus patient's elder sister, has accelerated body temperatures.
Contact person
Other 21 contact persons are locals from Lanet where the patient stayed. The contact persons have been directed to observe self-quarantine. After 14 days, their samples will be taken for Covid-19 tests.
"Health officials are closely monitoring all persons who were in contact with the patient to avoid spread of the virus.
"Observation of body temperatures and other symptoms is being done as we wait for export of grace period," Mr King'ori said.
[Additional reporting by Julius Chepkwony and Daniel Chege]