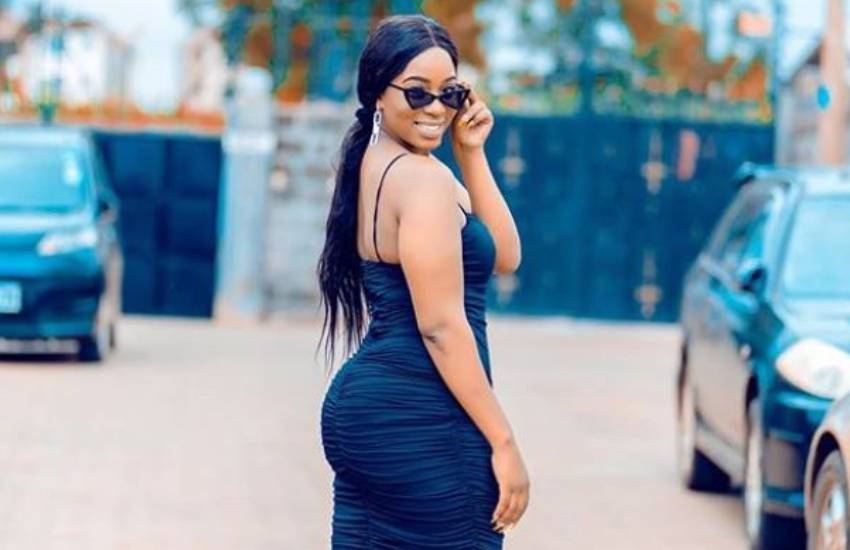 Diana Marua, the wife to singer Bahati, has refuted claims that she stole designer bags from businesswoman Jane Mwangi.
In a charged statement, backed up by screenshots that she said are of their alleged engagement, Marua tore into the accusations and claimed that the businesswoman abused her trust.
According to Marua, Mwangi reached out to her via WhatsApp from Nigeria, desperate and in need of a ticket back home.
"One day scrolling on my WhatsApp messages I get disturbing messages from a lady introducing herself as Jane Mwangi, texting from Nigeria trying to open up to me that her life is at the edge. Sending me photos of her devastated self, telling me that her family views her as an outcast and she's at the verge of committing suicide," stated Marua.
Hinging her plea on Marua's faith and the fact that they at one time schooled together, the mother of two narrated that she agreed to aid the stranded acquaintance.
"My interest to help her began when she tried to remind me that we went to the same school. As a christian, I knew prayers alone were not enough and I promised her I would do anything to make sure I pay her flight back home," she narrated.
Read Also: I was called Bahati's aunt – Diana Marua on dating younger man
When Mwangi flew to Nairobi, Marua invited her home but shifted base to Two River's Mall where their meetup was, however, not fruitful and was forced to postpone.
It was when they went back to Marua's residence that, she says, she discovered that Mwangi had earlier showed up with a suitcase.
"We got home and I organized a cab and to my surprise, this lady had come with a suitcase (I hadn't seen it, nanny opened for her) ata nilidhania ameamua Kuhamia Kwangu. Haiya! And instead of going with her suitcase, she leaves it," added Marua.
Mwangi, according to Marua, promised to collect it in a day's time, but never did.
"The last conversation was please pay for my Uber and I asked her kama alifika she didn't respond just after kupokea Mpesa. So after two weeks is when she calls my nanny coz she was at the gate and was denied entry. Again! She had no money for transport back, that's why she needed to see me; but if I'm not in, I'm not in," she stated.
Things, however, took an unexpected turn two weeks later when the businesswoman turned up, inspected the suitcase and claimed that some bags were missing.
"When the security sent the bag to her she opens and says two bags are missing; excuse me, my compound is full of CCTV surveillance and no one cared to know whether you had left bags or bombs!! And for security reasons that's why the suitcase has been taken to Banana Police Station."
To Jane Mwangi, however, the script is different, one of betrayal.
In a widely shared post, Mwangi revealed that they go way back and claimed she was in attendance during Marua's first baby shower.
"So unaniibia vitu zangu honestly, you are my high school friend, we went to high school together, I was there at your first baby shower when you were having Heaven. How do you treat somebody like a trash just because you thing you are a celebrity? How do you invite somebody to you house after tume have lunch, nimeacha vitu zangu, tumeongea story za biashara, even nikaji expose places mi hutoa vitu zangu because you said we are going to do business together,"  shared Mwangi.
Read Also: Bahati's wife, Diana Marua, recalls how Weezdom turned against her
She narrated that Marua was to allegedly partner with her in business.
"Lakini biashara sio hata lazima, but at least be a human being, coz I don't understand hii story yote, hata nimeshindwa kwenda polisi, n ahata nimeshindwa kuchukua the remaining bags juu ninge chukua hata hakungekuwa na evidence. And on top of that inaniitia polisi Diana Marua. I feel so hurt and betrayed. I don't what has been going on without you coz I'm so shocked," she went on.