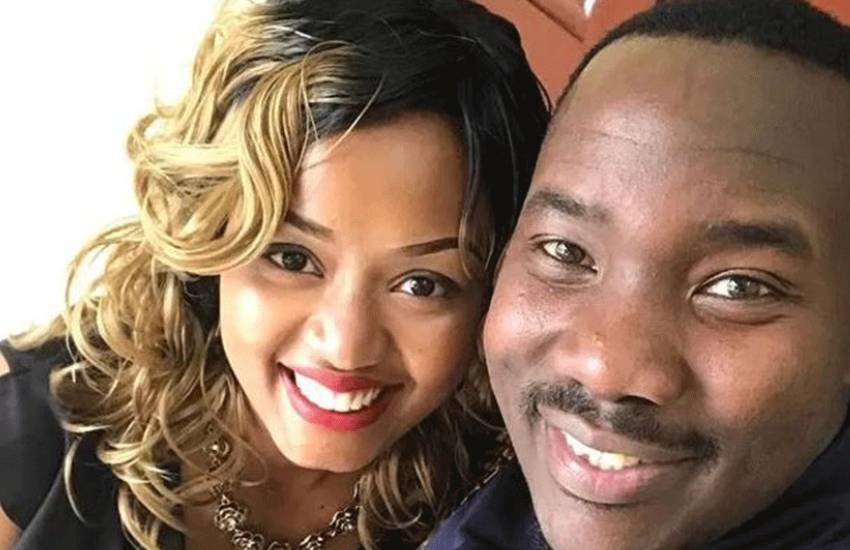 Popular media personality Willis Raburu's wife Marya Prude is off of social media, a move that has left a section of her followers worried.
An engine search of her name on Instagram yields no hits, an indication that she has either deleted or deactivated her account.
Prude deleting her Instagram account comes a few weeks after she officially announced that she was back on the social media app.
Messages of goodwill soon flooded her page as a huge section of her followers appreciated her for holding on despite the outrightly heavy and trying moment.
One user, @Esther.kaleyke wrote, "She is smiling again, asante Jehovah." To which Marya responded affirming that her jovial self was indeed back.
"Yes, I'm back," she wrote. 
Suicide
Not too long ago Raburu's wife in grief following the passing of their unborn child admitted to being in a relatable position with individuals that contemplate suicide.
Read Also:Isaac Mwaura's wife pens emotional letter to Raburu's spouse, Marya Prude
Taking to her Instastory, Prude remembered Adana- her late daughter, explaining that life, can sometimes, get messy.
"Now I totally understand people who contemplate suicide. This life is so messy," she captioned alongside a picture of a heart with wings and her late daughter's name engraved on it.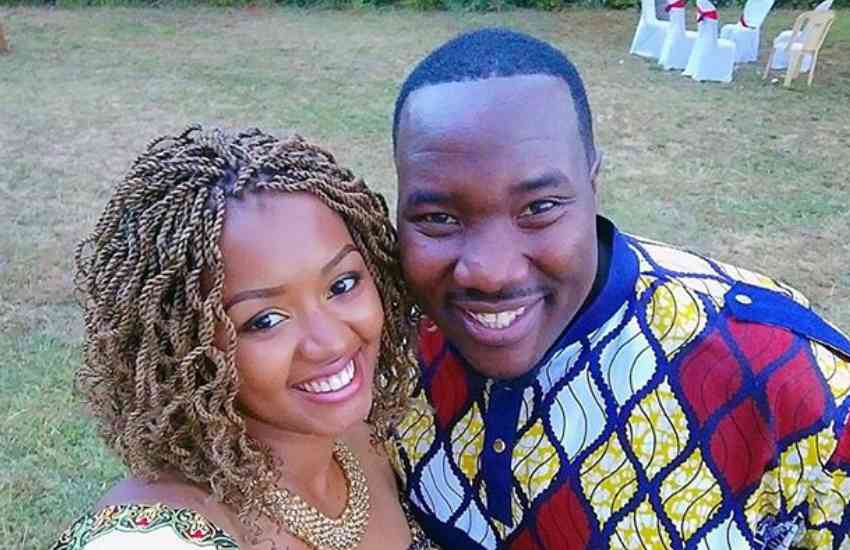 Faith in God
At the beginning of the year, she asked her followers to stop preaching to her about God as she felt He turned His back on her when she needed Him the most.
"Everyone is so quick to tell me about God. What they don't know is that every way I knew Him, He was tested and He didn't prove Himself. So, as they say, you should know God for yourself, I now can say, I don't know Him. And I don't think I want to know him coz He left me when I needed him the most," She posted.
Her post elicited mixed reactions with many encouraging her to stay strong. Coming to his wife's defence, the media personality asked that his wife be left to mourn in her own way.
"It's ok to be you when you are in pain, I think that's the only true way you will heal. The only true way I will heal! I don't know much about those watching over me but I know my daughter is up there… I love you," he wrote.
Read Also: Willis Raburu reveals honeymoon was a disaster
After staying away from church for a couple of months, Prude and her husband took the step and visited one, an experience Prude admitted she had missed.
"Today was my first time to attend church in a long time. Walked in and my eyes just welled up with tears, I missed being among brethren, praising and worshipping together. I had an amazing time," she wrote.
The couple's unborn child passed away a few months ago after complications.
"My beautiful daughter, some days are easy some days are so hard. Today I woke up trying to imagine what it would be like to watch you sleep, (that's the only image I have of you) what it be like you hold warm fingers, what a sleepless night would feel like. What it would be like to go to work tired because you kept me up at night, who you would look like now? What colour of your skin? If you would drink as much milk as I did when I was your age," wrote Willis Raburu.