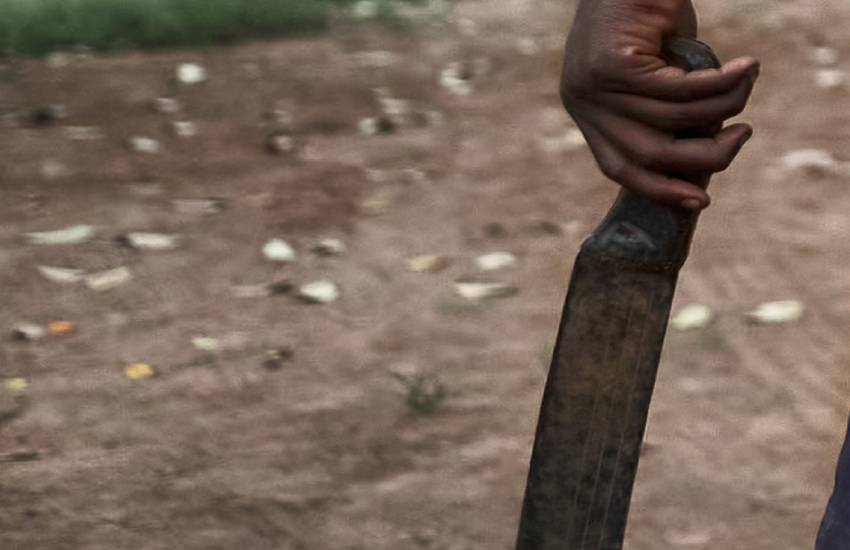 Two men slashed each other to death with machetes after quarrelling over a woman.
The men, both cattle traders, engaged in the fight yesterday morning at Oljorai in Gilgil Sub-county.
The public stared in horror as they went after each other with machetes. One of them had his neck completely severed and died on the spot; the other died after arriving at a nearby health centre.
Gilgil Sub-county Commissioner Ndambuki Mutheki said police are investigating the matter. He noted that the woman in question was being sought.
Read Also: Man kills cousin on suspicion he has been sleeping with his wife
According to Abel Kiprokon, a witness, the two men had been cohabiting with the same woman, a mother of three, for the last two years without knowing.
Both men, who are married, did not know each other until Wednesday morning when one of them found the other having breakfast in the woman's house.
"The two went after each other using machetes," Kiprokon said.
Elsewhere, a group of fishermen in Lake Naivasha escaped death narrowly after they were attacked by a hippo near Karuturi farm.
This was the same spot that two other fishermen were killed by another group of hippos last week.
Read Also: Scuffle as two governors caught up in love triangle
The fishermen sustained minor injuries. According to David Kilo, the spokesperson of the Lake Naivasha Boat Owners Association, such attacks were on the rise.
"We are asking Kenya Wildlife Society to intervene," Mr Kilo said.