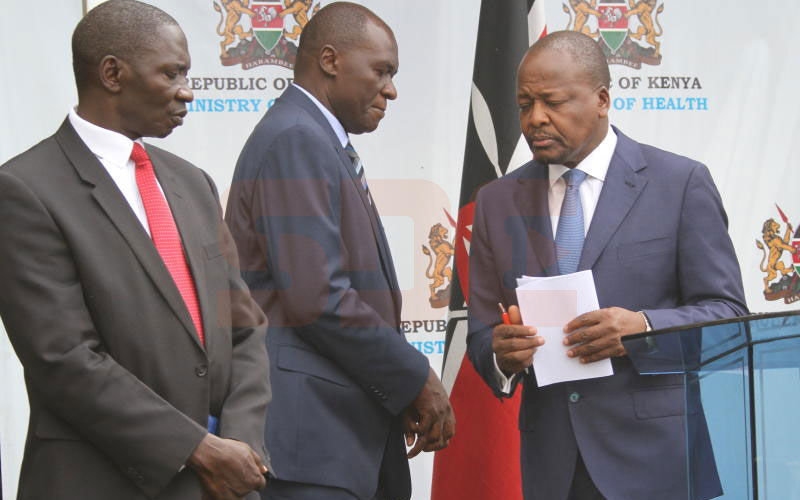 [email protected]
Kenya is entering a dangerous phase of the coronavirus pandemic that, if mismanaged, could see cases surge to 1,000 in 10 days, officials have warned.
Authorities project that without drastic intervention to curb community infections, and if Kenyans drop their guard, cases could hit 1,000 by April 9, rising to 5,000 by mid-April and 10,000 by the end of April.
Health Cabinet Secretary Mutahi Kagwe yesterday announced the country's confirmed cases had risen to 50, with eight new infections – seven of which are community infections – with a call to "raise our level of alert and intervention measures".
Pandemic cycle
Kenya is in the World Health Organisation's (WHO) Phase 4 of a pandemic cycle, where human-to-human transmission at the community level has been established.
"From the above data, it is evident the virus is being spread through community transmission. This now calls for a lot of personal responsibility among Kenyans in this fight against the disease. Community transmission means the disease is no longer being imported from outside, but it is here with us. We are now spreading it among ourselves," said Kagwe.
READ ALSO: How defiant Davido put fans at risk of COVID-19 infection as fiancé tests positive
The eight new cases are from a sample of 172 people tested between Sunday and Monday. Of these, 88 samples were from close contacts of previous cases, while the rest were from those in mandatory quarantine in State facilities and hotels.
Only one person from a sample of 84 on mandatory quarantine tested positive.
Of the eight cases, six are in Nairobi, one in Kitui and one in Mombasa.
The 50 cases are now spread across six counties – Kitui, Kilifi, Kwale, Mombasa, Kajiado and Nairobi, which has the highest number of cases at 34.
Acting Ministry of Health Director General Patrick Amoth said modelling done on how the disease is spreading shows by April 30, the number of those infected could rise to 10,000.
He, however, added that the country's youthful population could spare the nation the devastating casualties witnessed in nations like Italy.
"... it is possible people will get the virus and pass it on just as a mild illness," he said.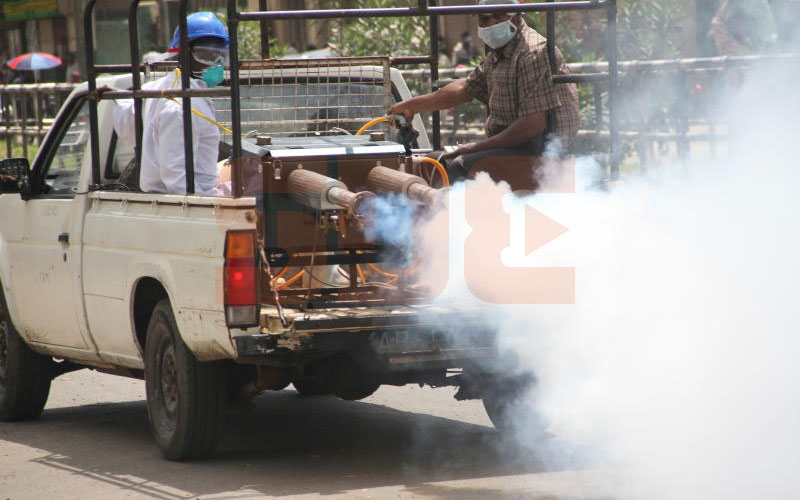 Dr Amoth, however, cautioned that the current burden of non-communicable diseases and HIV/Aids equally undermines Kenya's chances. The country records up to 47,000 new cases of cancer annually and there are 1.7 million people living with HIV.
"Those who are HIV-positive and do not adhere to their daily anti-retroviral drugs are at high risk since they will not be able to fight off the virus," he said.
The virus, as documented by WHO, is deadlier among those aged 65 and above.
This is why Kagwe yesterday implored people in Nairobi to refrain from travelling upcountry, where a majority of the elderly population resides.
"Also, those upcountry, should avoid travelling to Nairobi as much as they can, and if they do, they should maintain social distance," said Kagwe.
The CS further directed boda boda operators to carry only one passenger, and both of them should be wearing a mask.
"We shall be spreading masks in the counties for this purpose," he said.
READ ALSO: Kenyan succumbs to coronavirus in Massachusetts, USA
"This is a measure so that this business can continue operating if they follow the rules." Controlling community infections requires increased surveillance, which explains why authorities have ramped up testing, tracing suspected cases and isolating them. In Phases 5 and 6, one can only employ mitigation measures.
The Health ministry is grappling with how to increase the number of contacts traced as this is still low and "will require immediate investigation and change of strategy", as per the daily Covid-19 situation analysis.
So far, from the 50 positive cases, Kenya has recorded one death, one recovery, and two who are awaiting repeat tests but they tested negative.
Mandatory quarantine
There are 2,050 people held in mandatory quarantine who will be tested.
"If we are at 50 now, where do we expect to be next week? This disease has no clear pattern we can really rely on, so Kenyans need to follow what we are telling them, like keeping distance from one another," said Kagwe.
From 1,005 tests conducted and more expected, the number of confirmed cases is likely to rise. Teams are monitoring 1,211 close contacts. On March 29, 299 contacts were traced.
Phases 1 to 3 of the pandemic have already occurred, where in Phase 1 there were no known animal viruses to cause infection in humans. In Phases 2 and 3, an animal virus causes infection in humans up until community level outbreaks.
The Ministry of Health had worked out four likely scenarios of Covid-19's maiden entry into the country. The third, and its 'Most Likely Case Scenario' has since played out, where "an asymptomatic case arrives in the country through one of the points of entry undetected".
"The case develops signs and symptoms of 2019-nCoV within the local community before seeking medical attention in a health facility. The case interacts with community members and frontline health workers before diagnosis is made," reads the ministry's report.
This was the 27-year-old Kenyan woman who had arrived in the country from the US via London on March 5, fell ill a week later and tested positive for the virus on March 13.
The Ministry estimated that this contact would have over 1,000 primary contacts.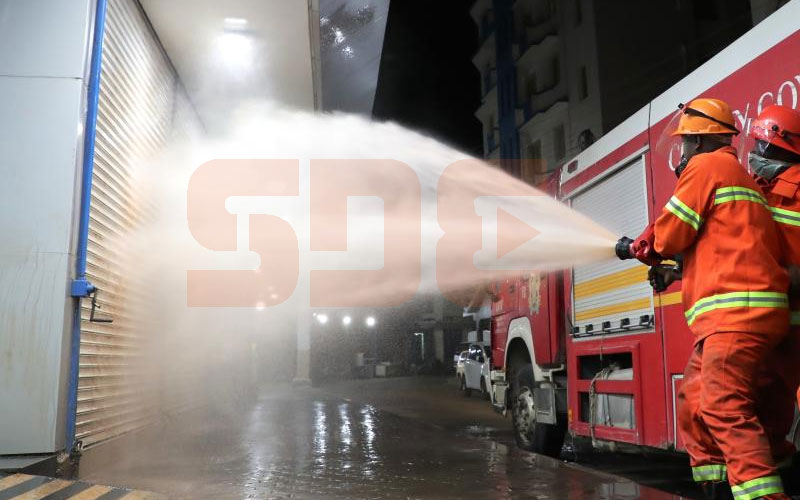 As at March 29, there were 29 confirmed cases that were imported, translating to a potential 29,000 contacts.
If half of these contacts (14,500) develop the disease within 14 days, 20 per cent of them (2,900) will progress to severe disease and respiratory failure, and of these, 5 per cent (145) will die.
READ ALSO: Princess becomes world's first royal to die from coronavirus
Worrying trends
The country, therefore, finds itself at a point where it either 'flattens the curve' or sees an upsurge in cases.
In an interview with CNN, Anthony Fauci, an integral part of the US' Covid-19 response team and the director of the US National Institute of Allergy and Infectious Diseases, said: "You don't make the timeline, the virus does."
Dr Fauci explained that any model or projection is only as good and as accurate as the assumptions that one puts into it – in Kenya's case, the assumption is if drastic measures that enforce physical distancing and hygiene as recommended by WHO are not implemented.
"When you have a best-case scenario and a worst-case scenario, the reality is somewhere in between," he said.
Related Topics